This is my "Uses" page, that lists the stuff I'm using right now. Much like these peeps, this is a place to link anyone who asks, in addition to being a personal reference.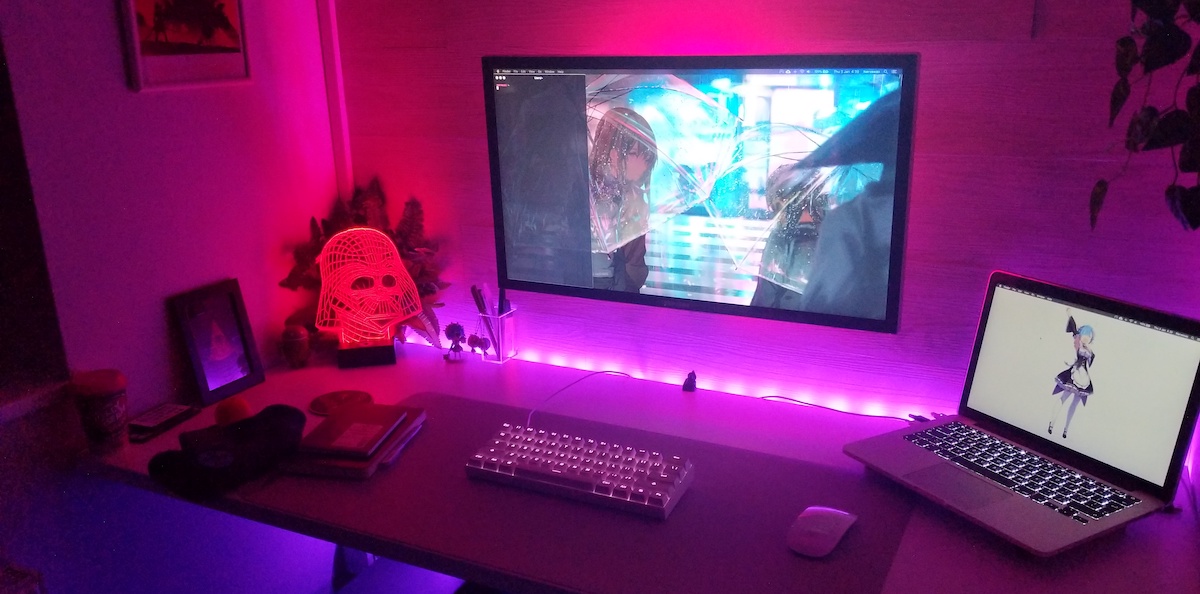 Hardware
Machines
MacBook Pro (13-inch, 2017, 3.5 GHz) - Work.
MacBook Pro (13-inch, Early 2015, 2.9 GHZ) - Personal.
Sony Vaio (14-inch, 2011, 2.5 GHz) - Plex server.
Peripherals
Anne Pro - Mechanical Keyboard ⌨️
Samsung U28E590 - 4k UHD Monitor 🖥
Big ol' gangsta TIBO Audio speakers under the desk. 🔊🔊
Software
Terminal & Editor
For cli, I've been using Hyper for a long while now.

Also, a bunch of dotfiles, for further customisation.

For my editor, I'm currently stuck in an awkward place between Visual Studio Code and Atom. Help!
Apps
---
---
This site
Right now, Jekyll, previously Ghost (read here). Before that WordPress, Tumblr…
For hosting I use GitHub Pages, previously Digital Ocean.