Day 7
After a chilled morning recouping our energy, today I'd pre-planned our much needed trip to the "Ooedo Onsen Monogatari" over in Odaiba.
It was quite a rainy day, luckily most of the Onsen attractions were inside.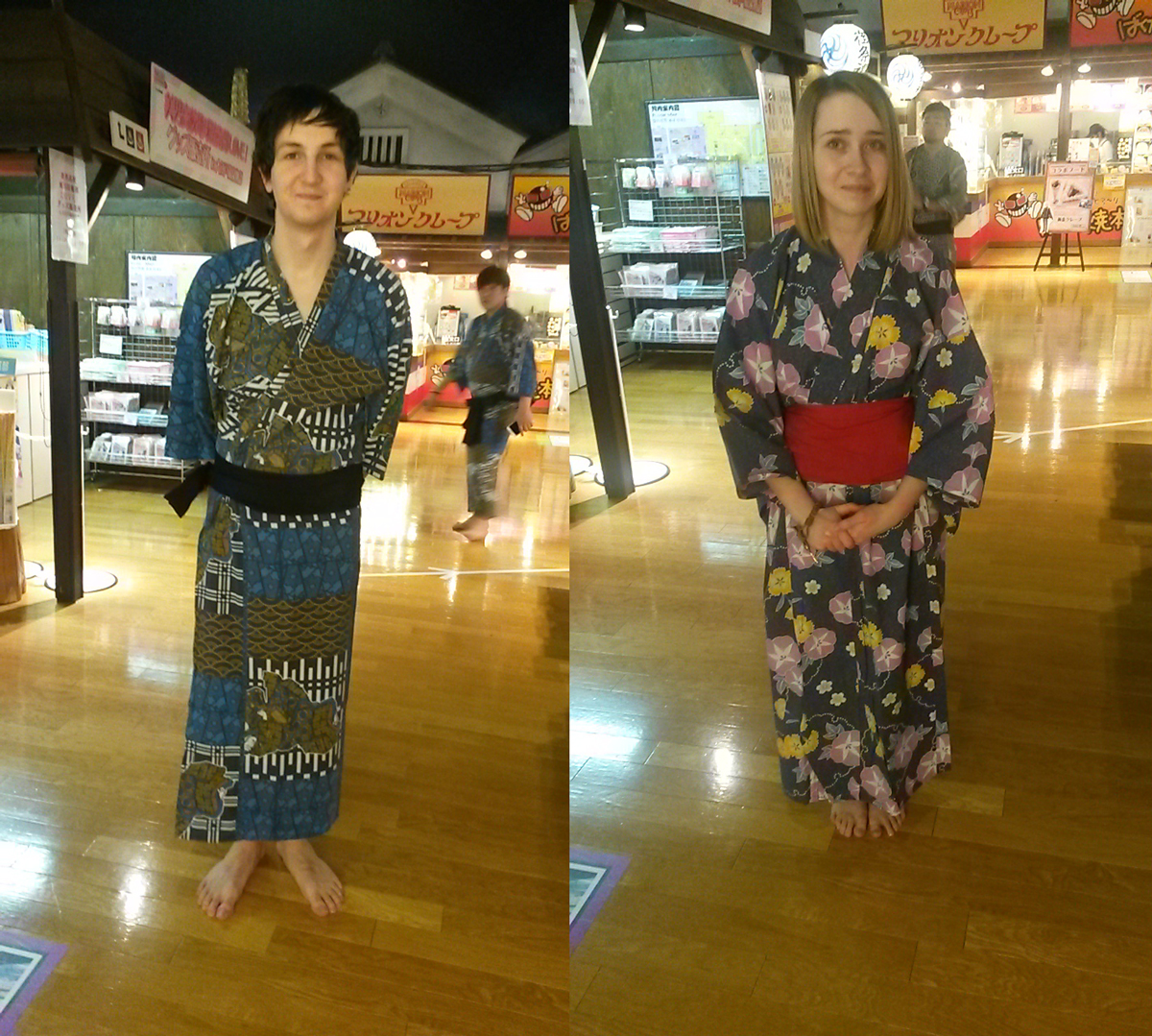 Inside, we were given special Yukata to wear. We then entered a big hall that was designed to look like a traditional festival.
Inside the actual bath houses no photos were allowed, but it was certainly an experience I wont forget. No clothing was allowed inside at all, so everyone, including myself walked around completely naked! Before entering the baths you had to clean yourself with sitting on a little stool and using a wooden bucket.
Once clean, there was a variety of baths in a big open room, some were different temperatures (all extremely hot), and some had different types of water to soak in.
Once i'd got over the fact everyone was naked, it was actually a very relaxing experience and I can now see why it's such a big deal over in Japan!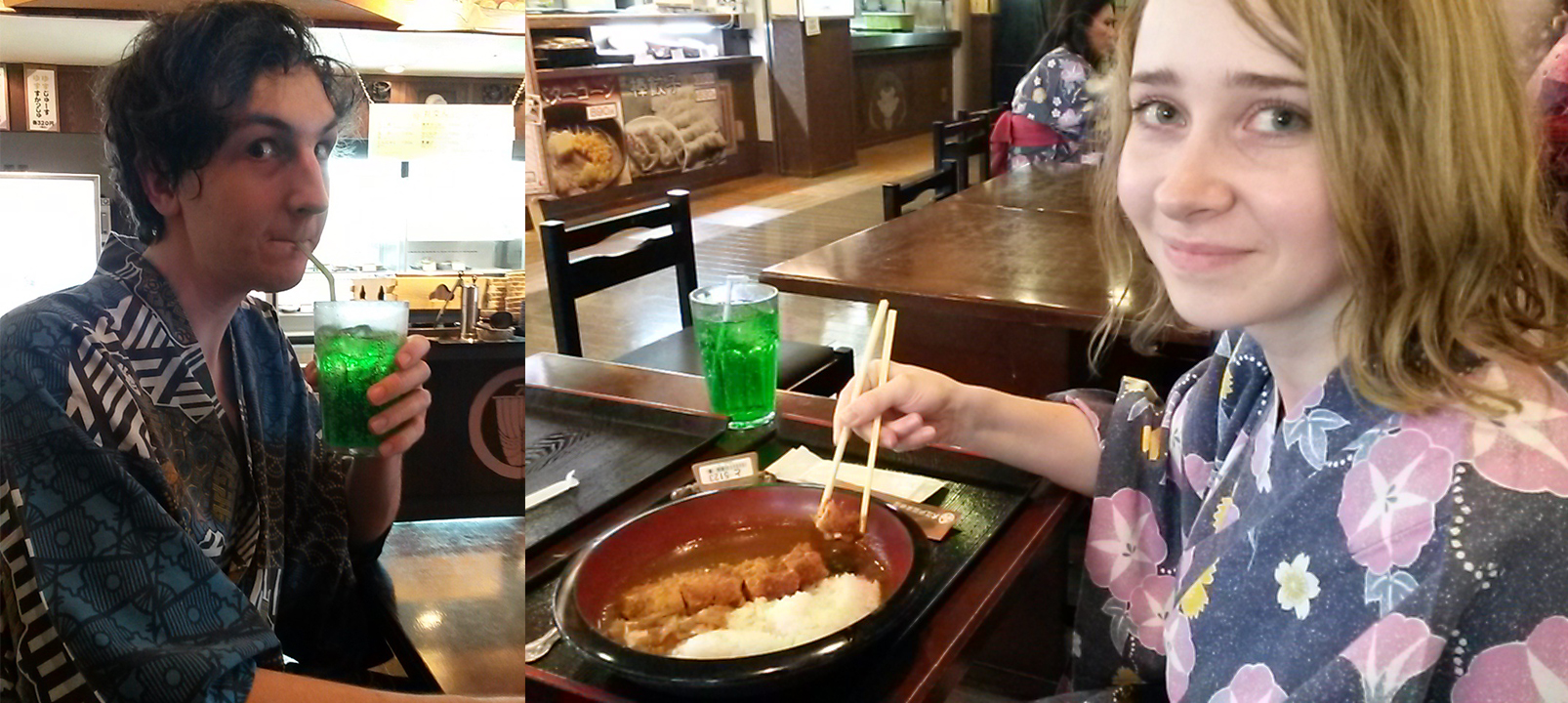 After our first bath we got some Katsu back in the main hall, and of course more melon soda :D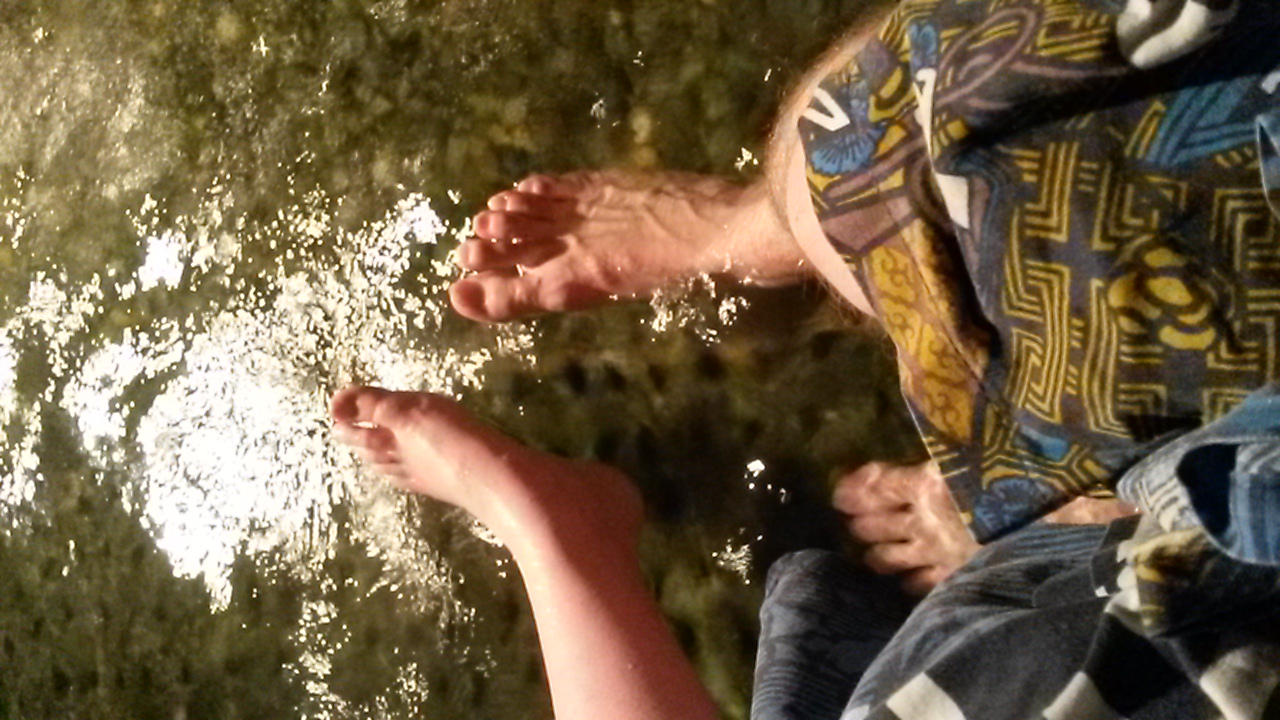 Another section of the onsen had a sort of "Foot walk", where you could follow a hot water river with lots of stones under your feet. After completing the walk our feet felt almost like they were brand new!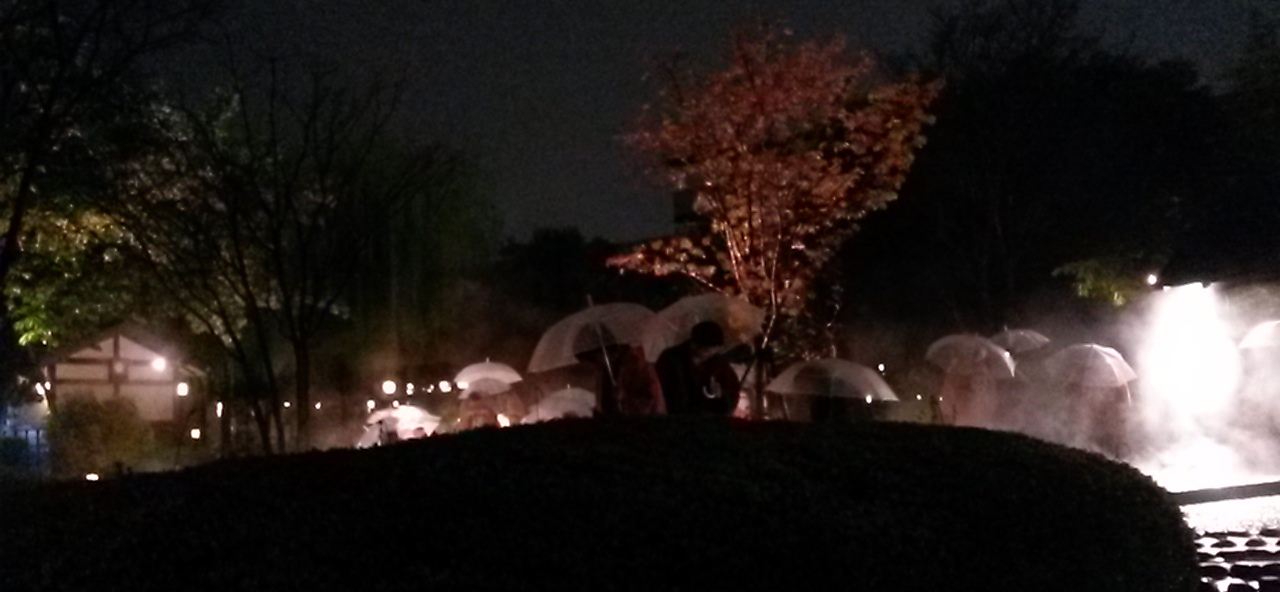 We saw a big group of people with umberellas doing the Foot spa walk too :)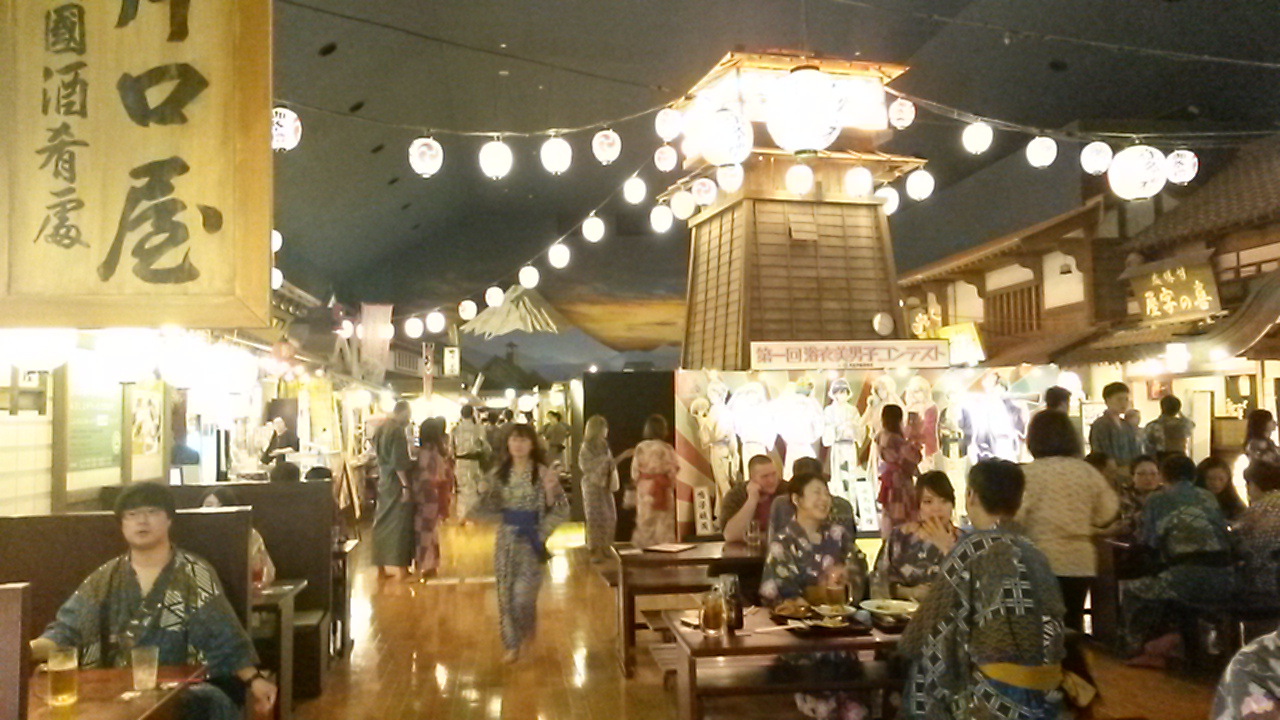 Although it's certainly not your typical tourist attraction, I'd definitely recommend the Ooedo Onsen to anyone visiting Tokyo!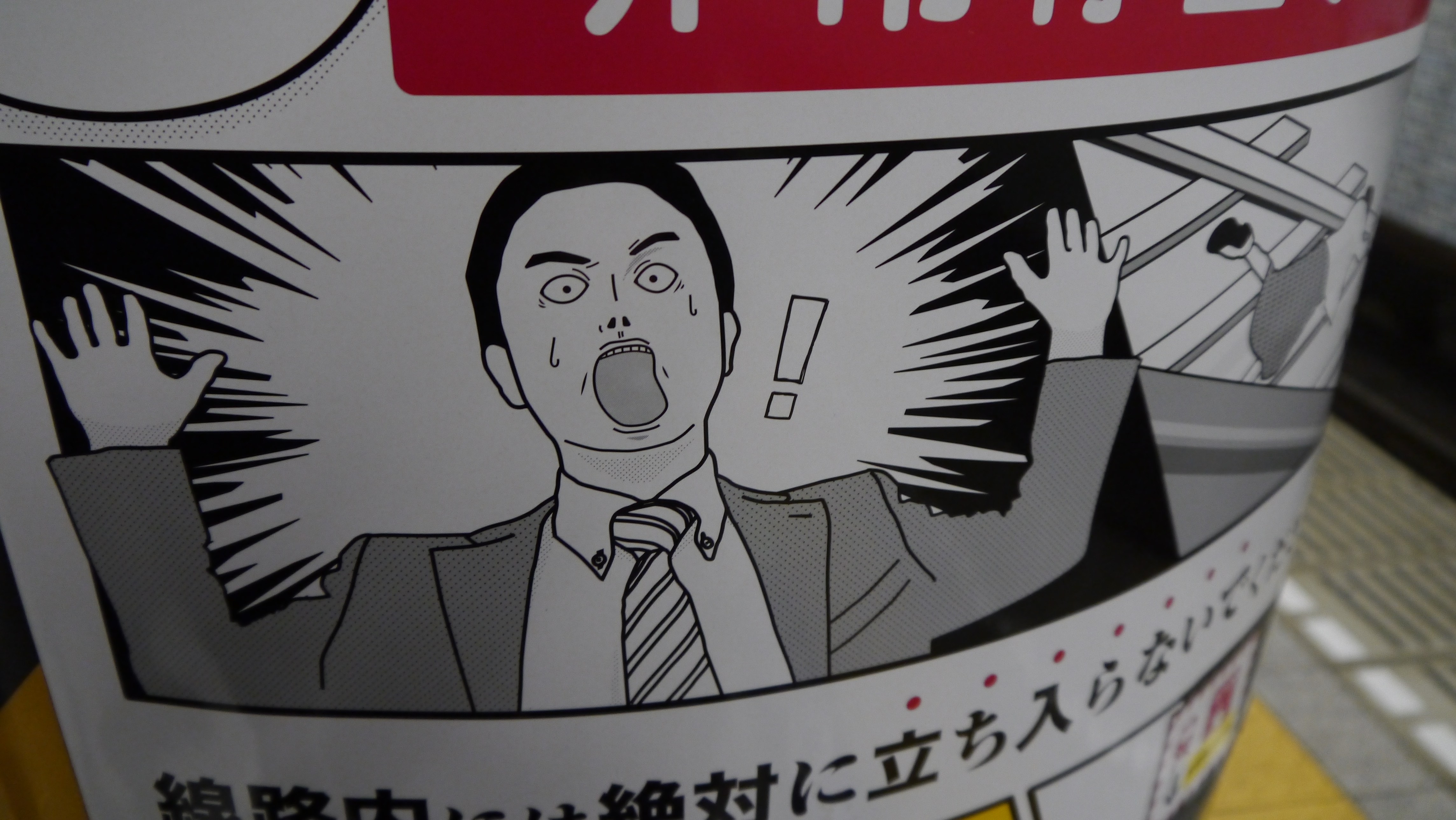 OH and this is a real sign we saw in the subway on the way to Odaiba 😂
Day 8
The next morning we had another walk around Akihabara. This time we headed to a hidden-away gaming centre, where we found more melon soda and a PC gaming tournament.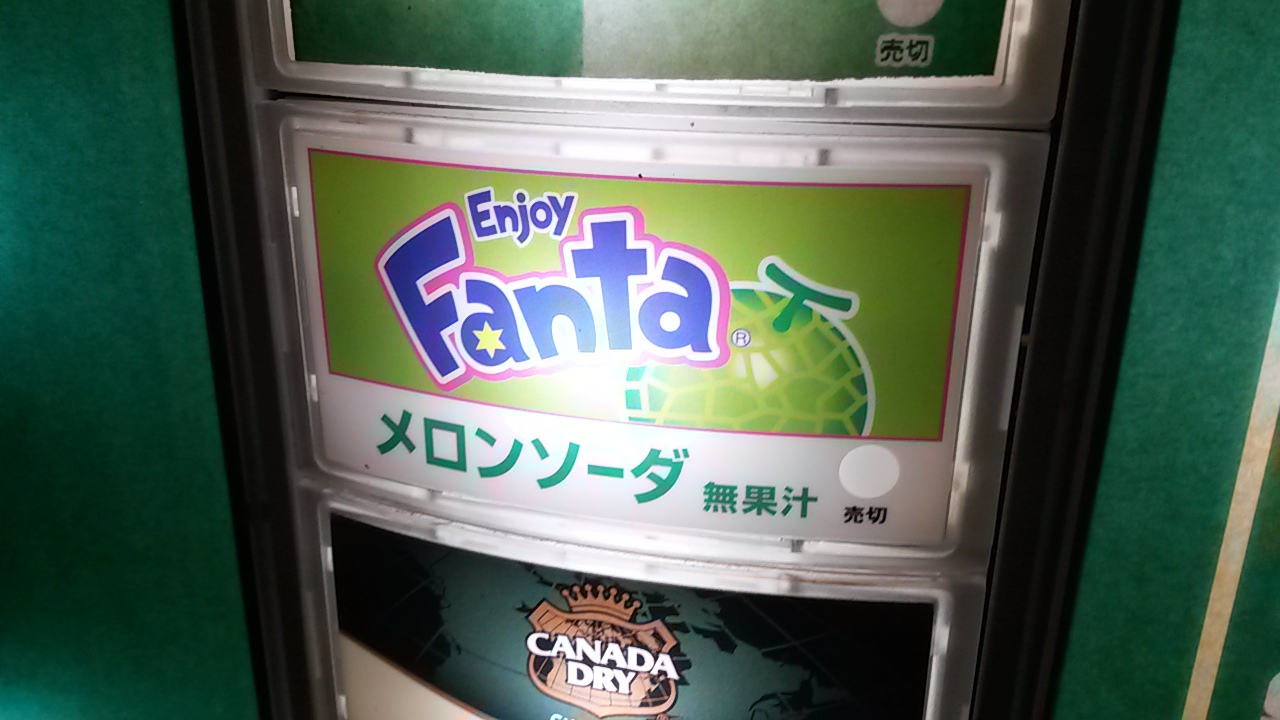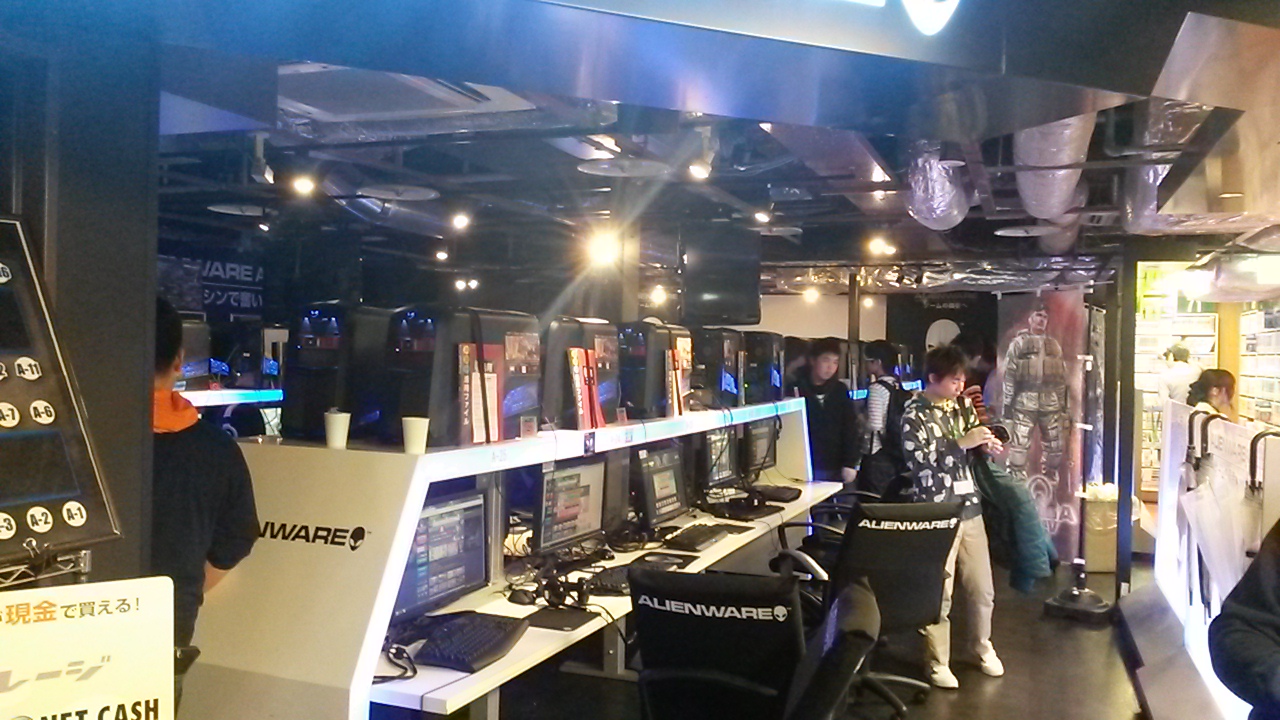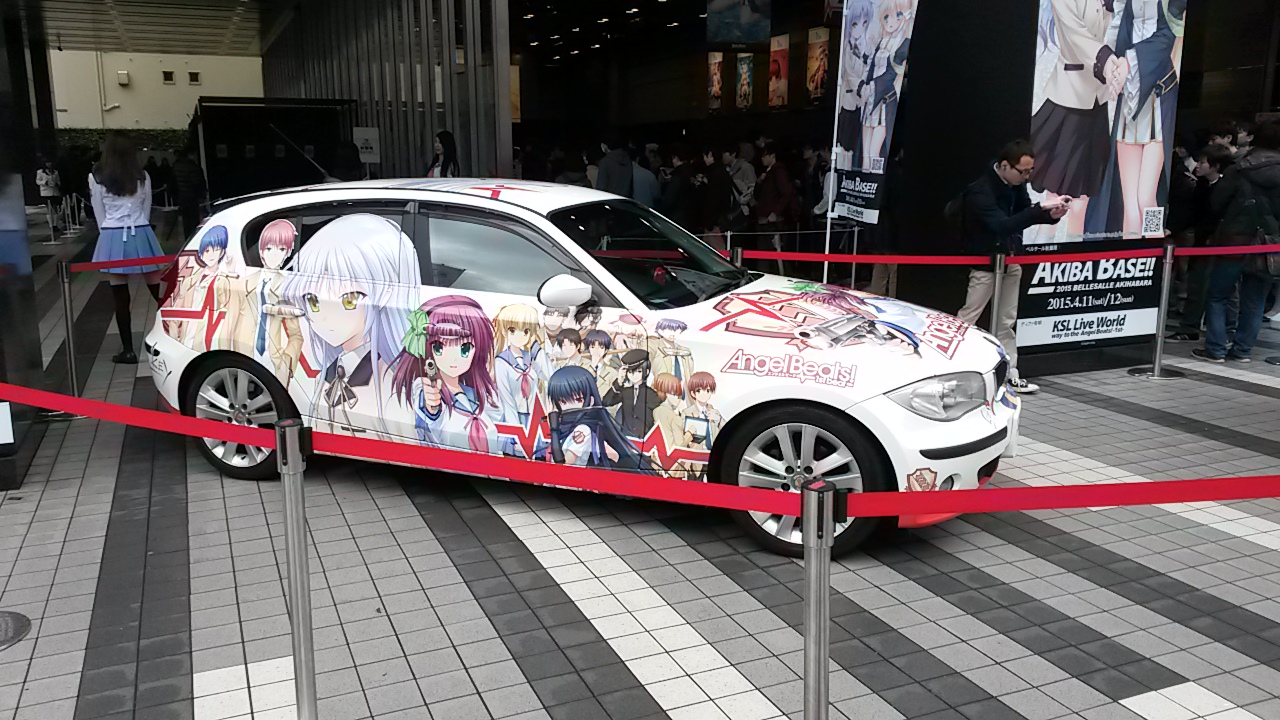 Outside we caught a glimpse of something "Angel Beats" related, with a big queue, this itasha car and cosplayers :O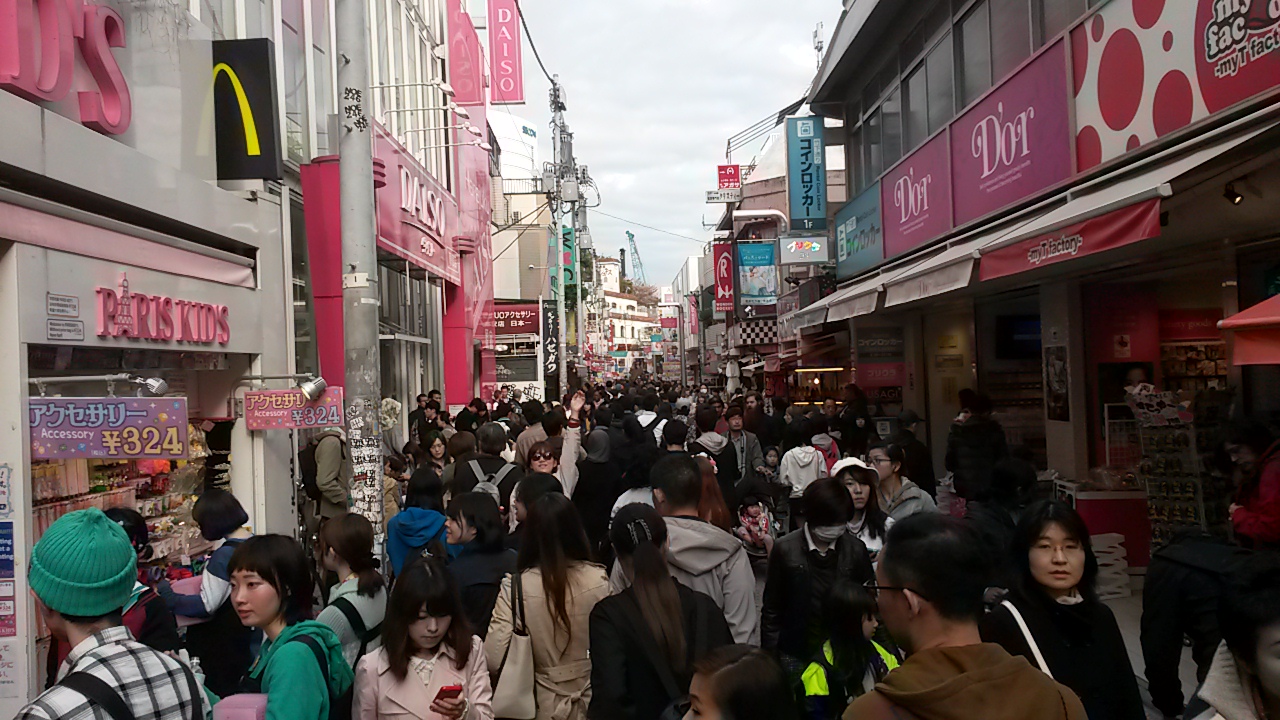 We went back over to Harajuku again, to do some shopping. This time we stumbled upon a basement filled with "Purikura" (print club).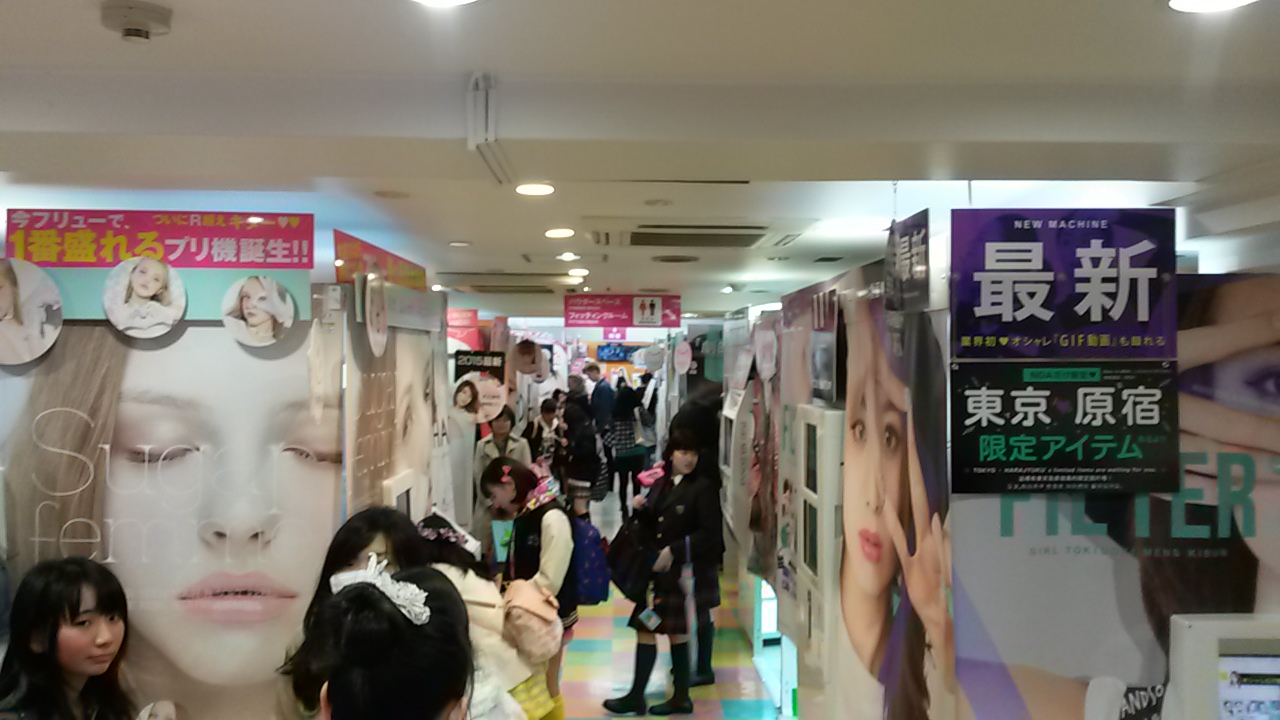 After another full day of jumping between shops and subway stops, we eventually headed over to Shinjuku and into one of the busiest streets of the whole trip…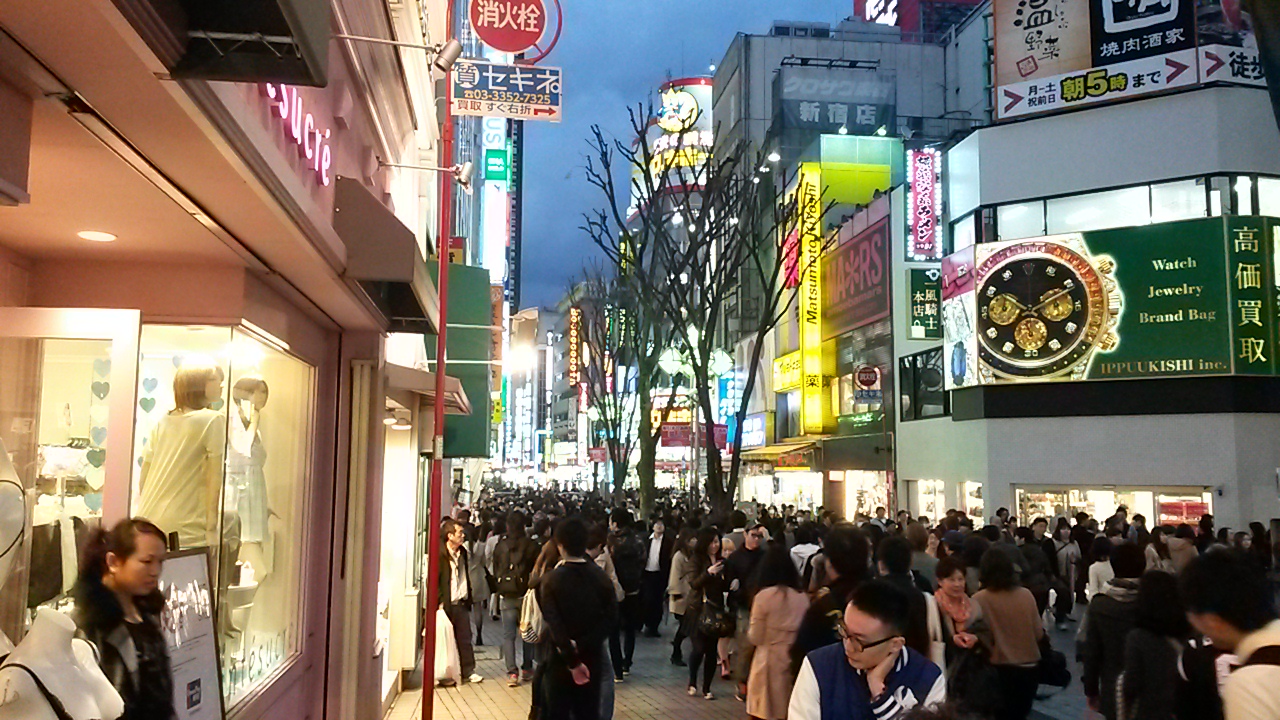 Robot Restaurant
Before our trip, I'd arranged for us to visit the famous "Robot Restaurant". It's basically the most extreme visual show you're likely to find, and that's just in the waiting room…
Without going into too much detail, the whole thing was set up in this little alley just off a main street in Shinjuku. Once you'd taken a turn down the side street, the whole hallway was covered in mirrors and lights, then you enter an elevator to be greeted with the following room: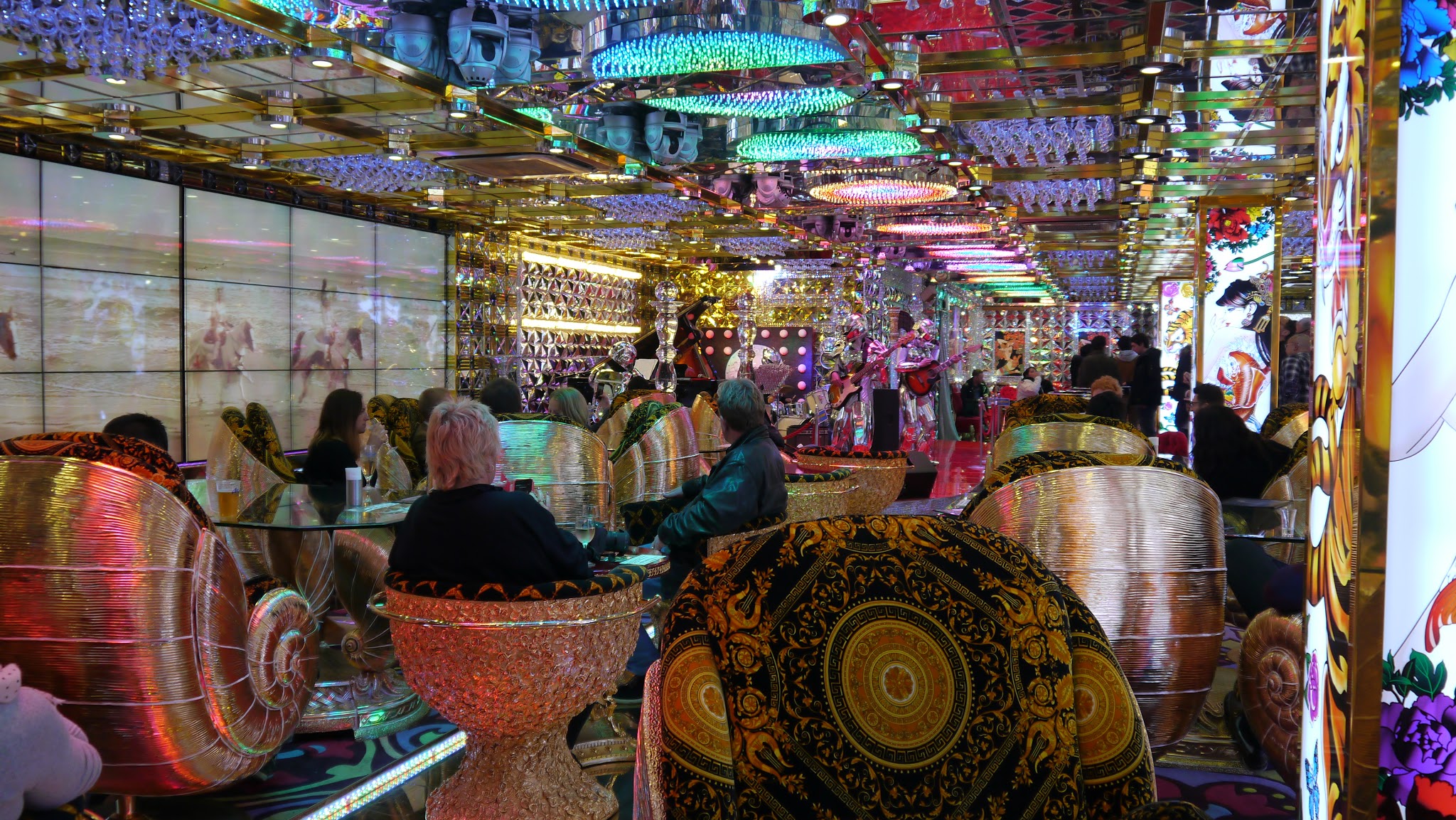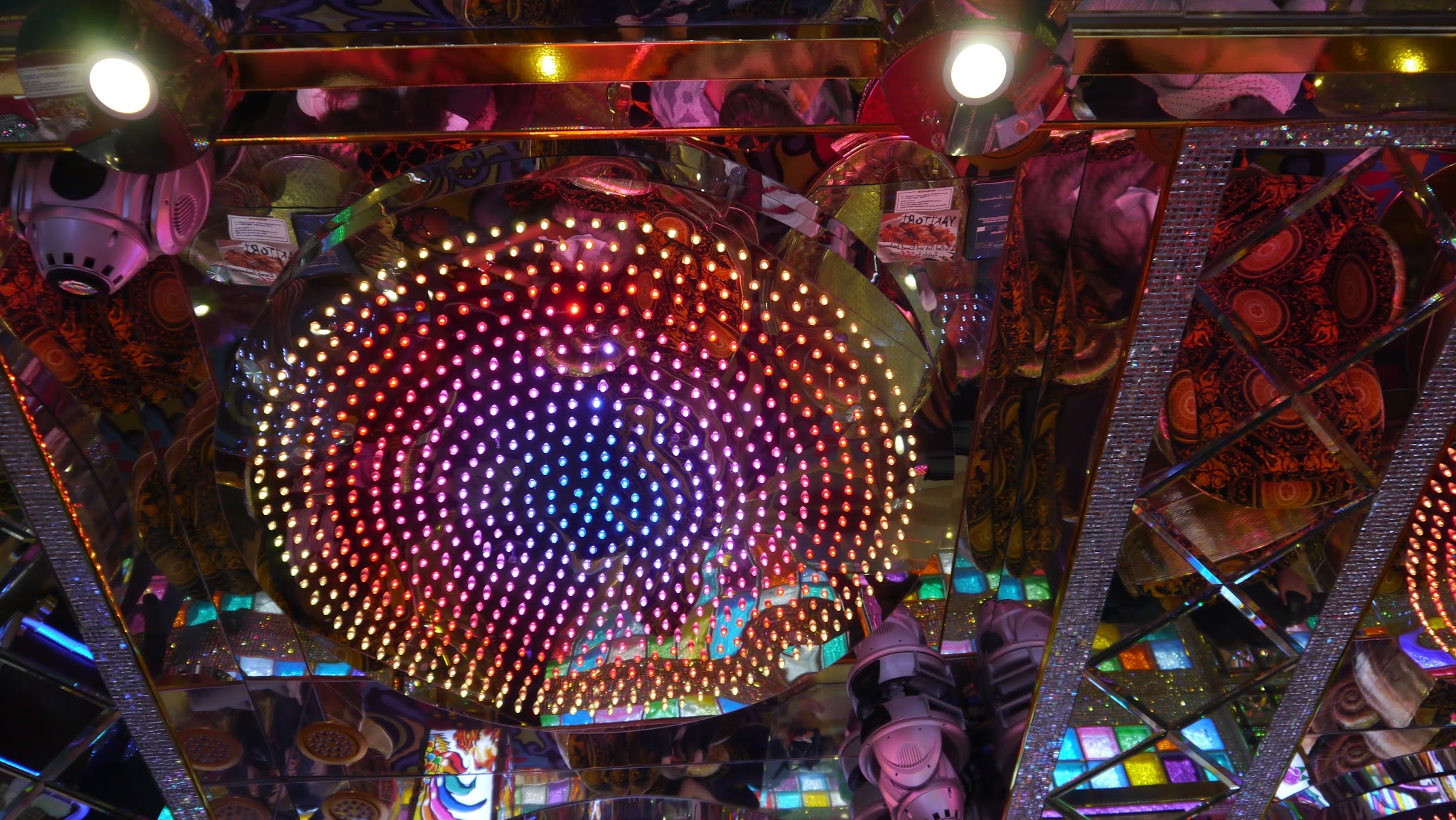 We waited in here for a while, with the sound of the Robot Jazz Band playing at the end of the room, then we entered the actual performance area.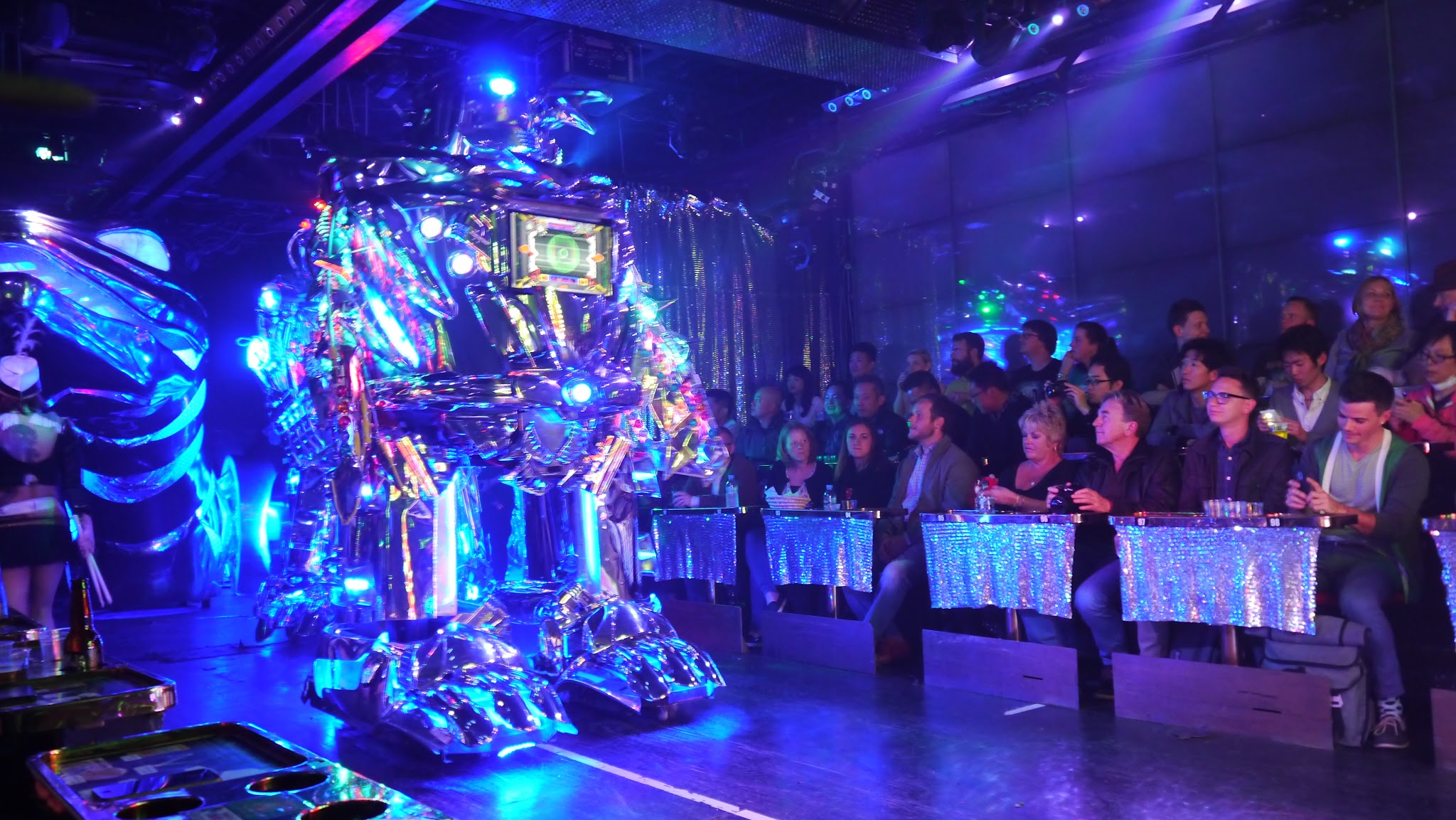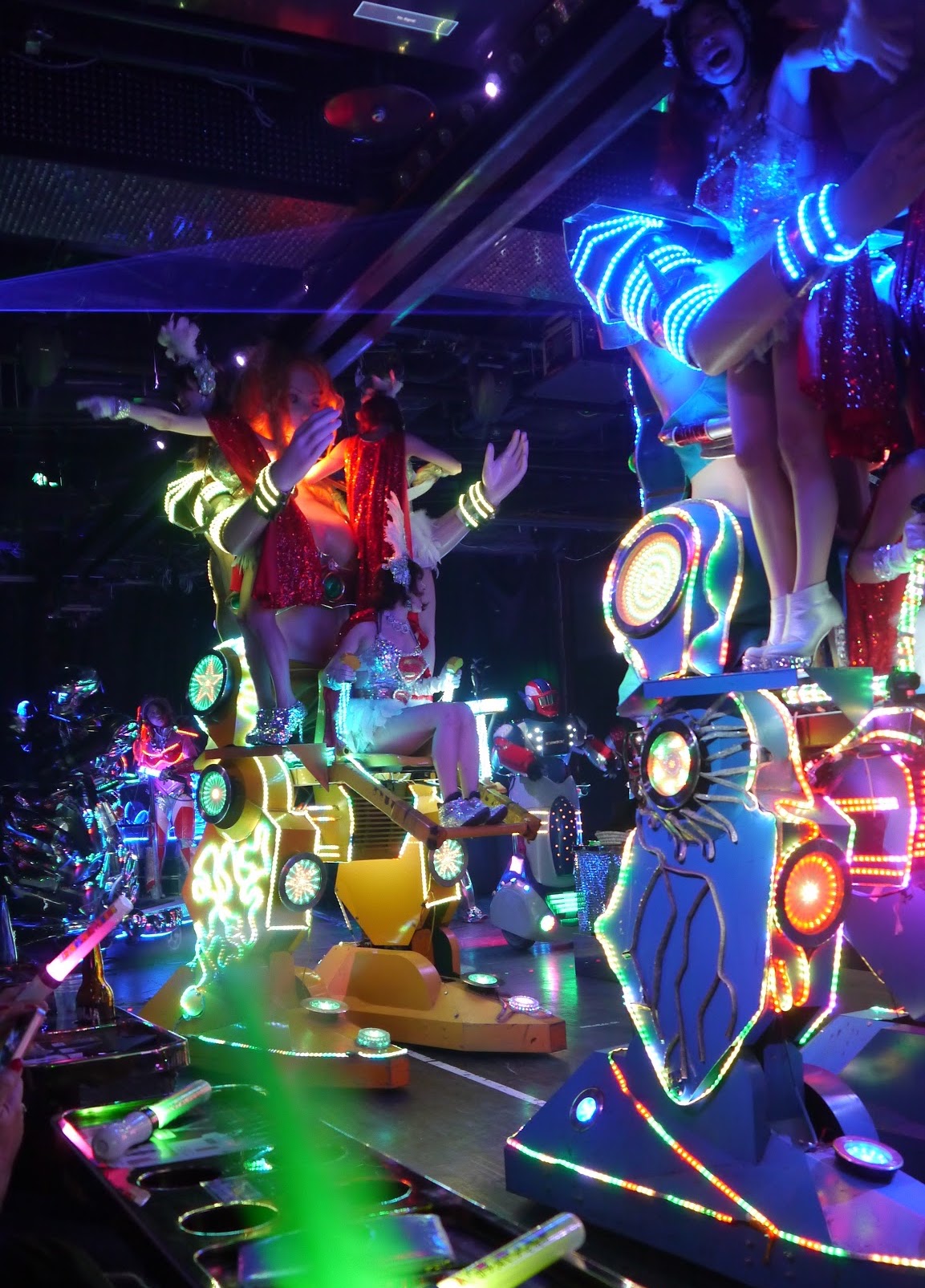 All of the above was taking place, sometimes literally, inches from your face. There were dancers, robots, lazers, explosions and a giant winged neon moth carrying a gorilla with a firework flying through the ceiling.
After the show I think we headed to another Karaoke place in Shinjuku, before going back for our last night in Remm.
Mt.Fuji Kawaguchiko, day 9 - 10
Day 9
We checked out of Remm and set off for Mt.Fuji.
After nearly getting on the wrong train and changing trains somewhere in the countryside, we eventually managed to get to Fuji!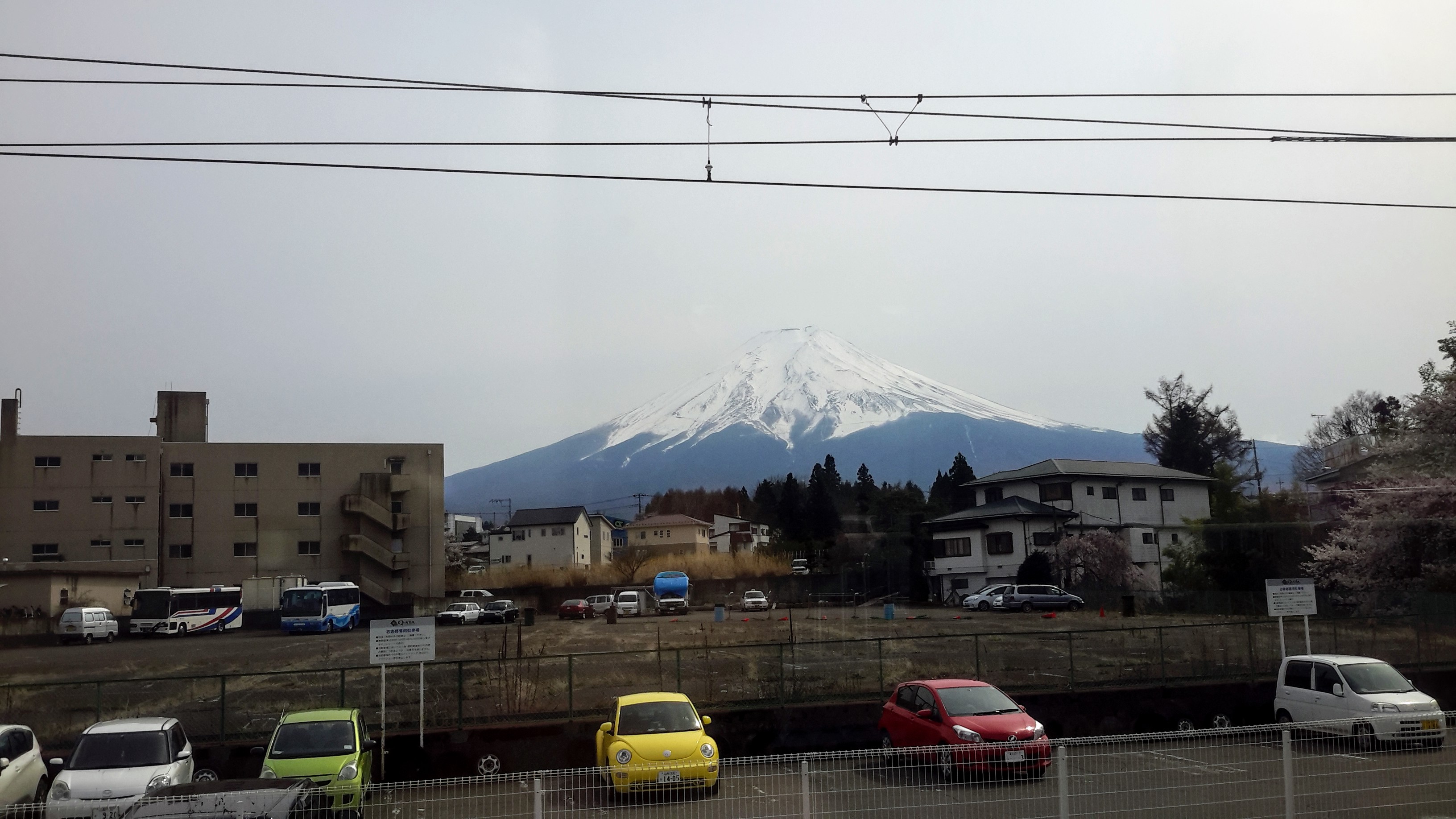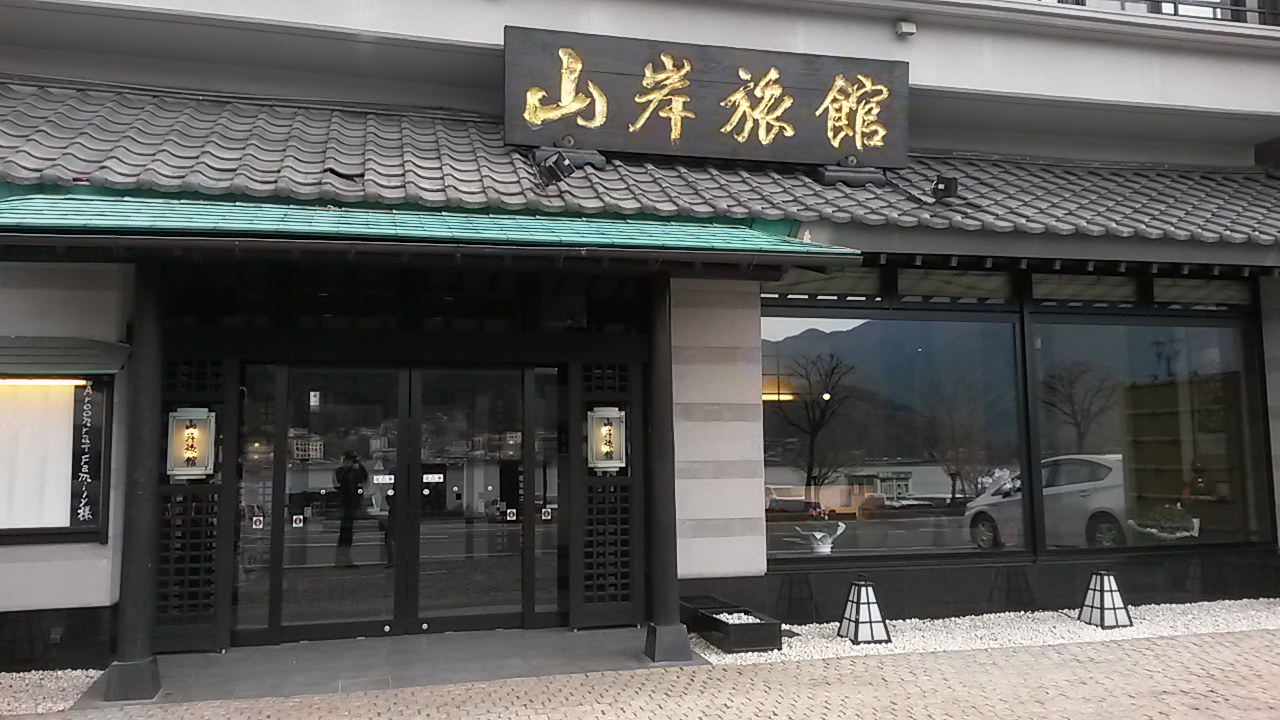 We checked in at Yamagishi Ryokan, a traditional Japanese hotel located right by the Kawaguchi lake.

Inside, we found our traditional room, complete with futons, sliding doors and tatami mats.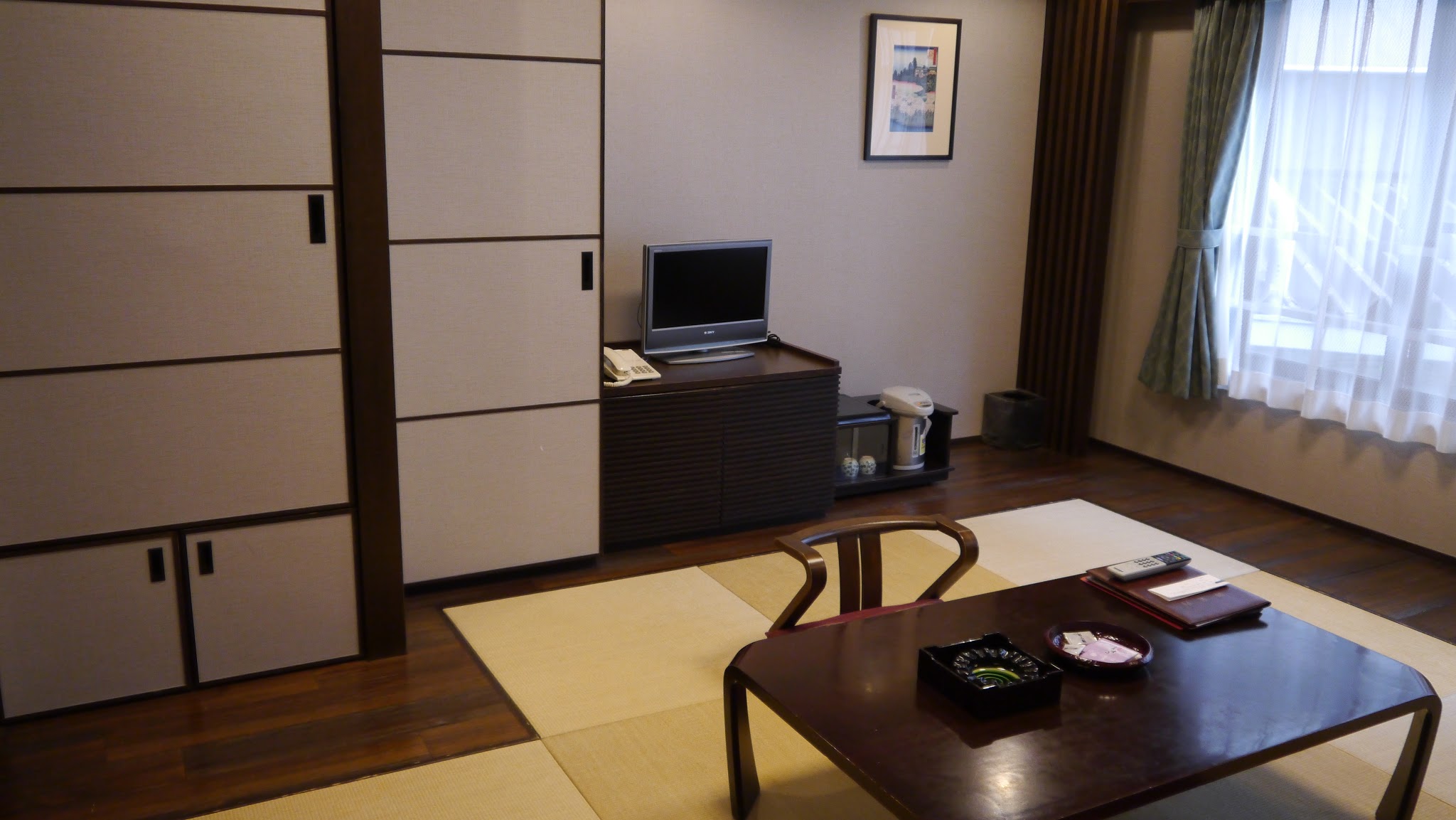 After getting some green tea in the room we went down for dinner in the Yukata robes provided.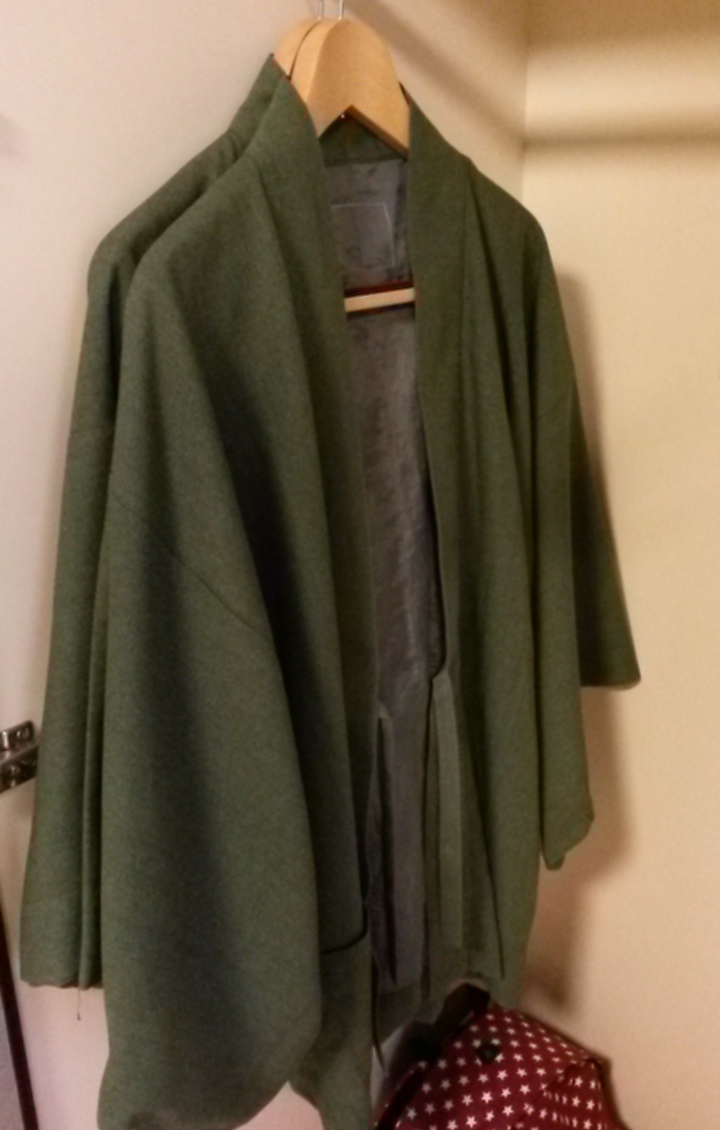 When I booked the stay, I was able to get us the traditional "Kaiseki Style" multi course meal.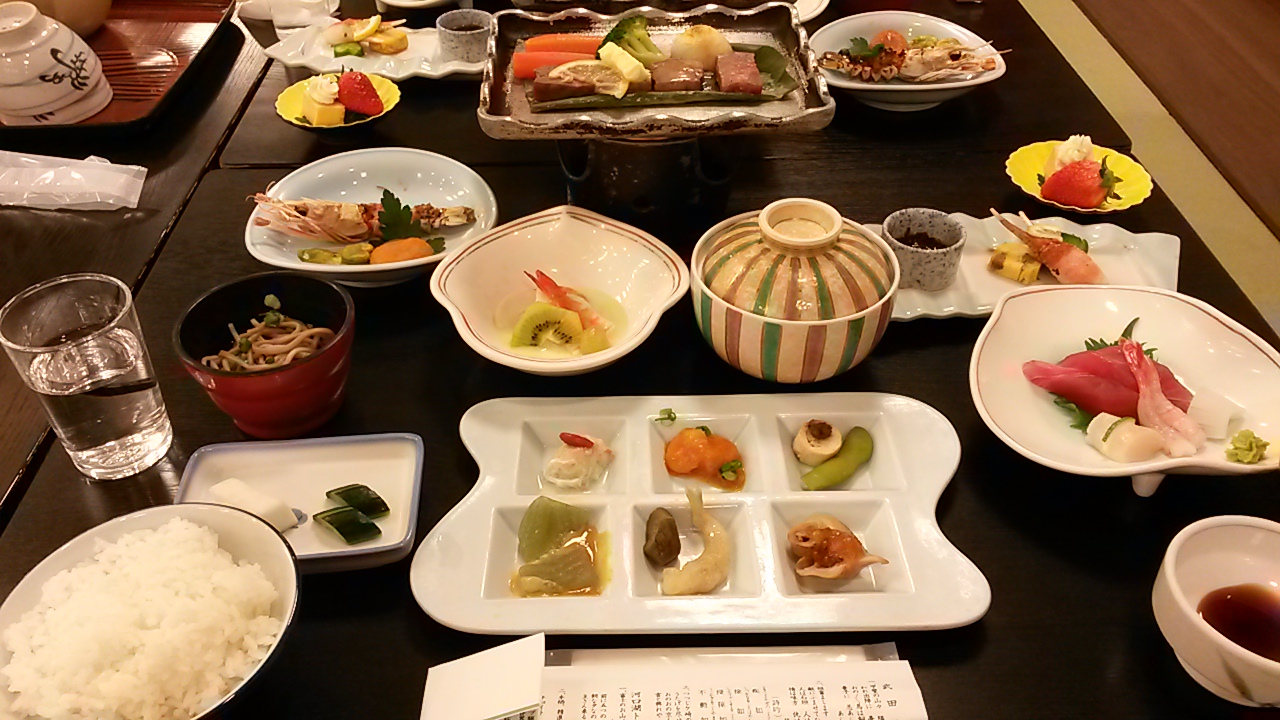 Our table was filled with all types of sushi, Honshu beef, fish, noodles, rice bowls and green tea. I don't think i've ever tried this many new kinds of food in one sitting in my life.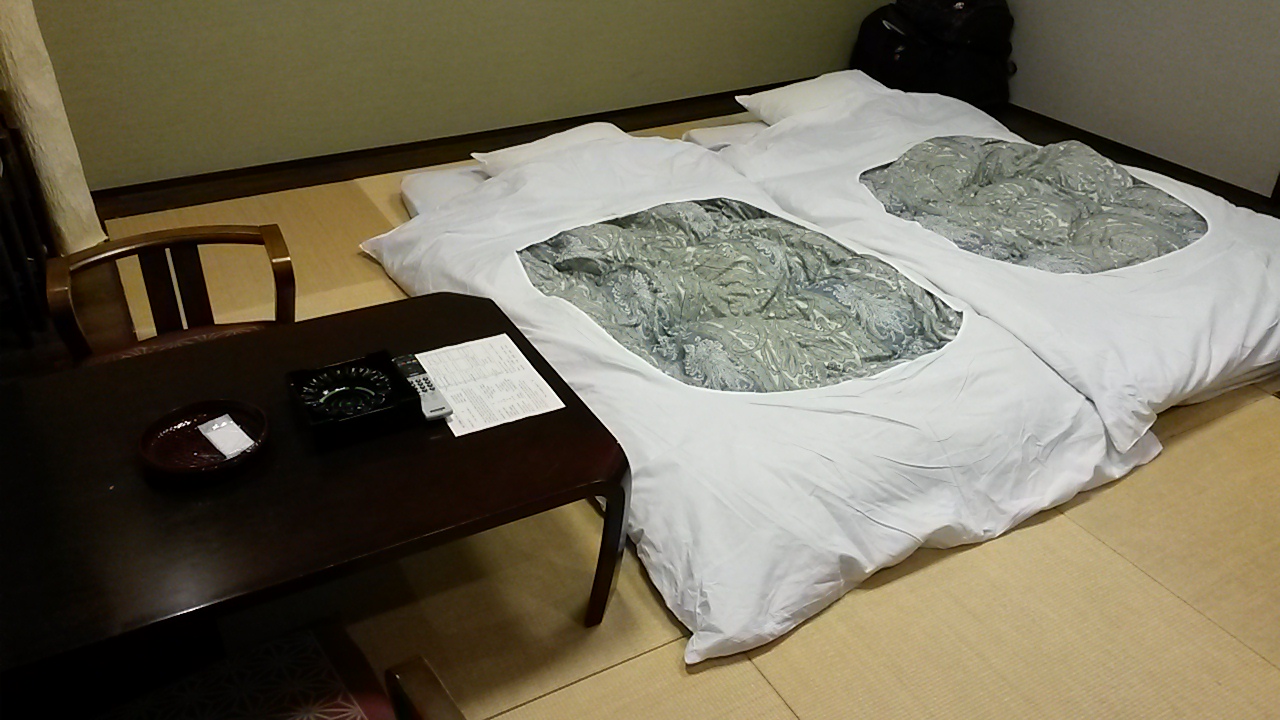 We got back to the room after our meal to find the beds out and ready made!
Day 10
In the morning we wanted to try to get a good sight of Mt.Fuji, but as we were walking an American told us it could fog over soon and the mountain may not be visible.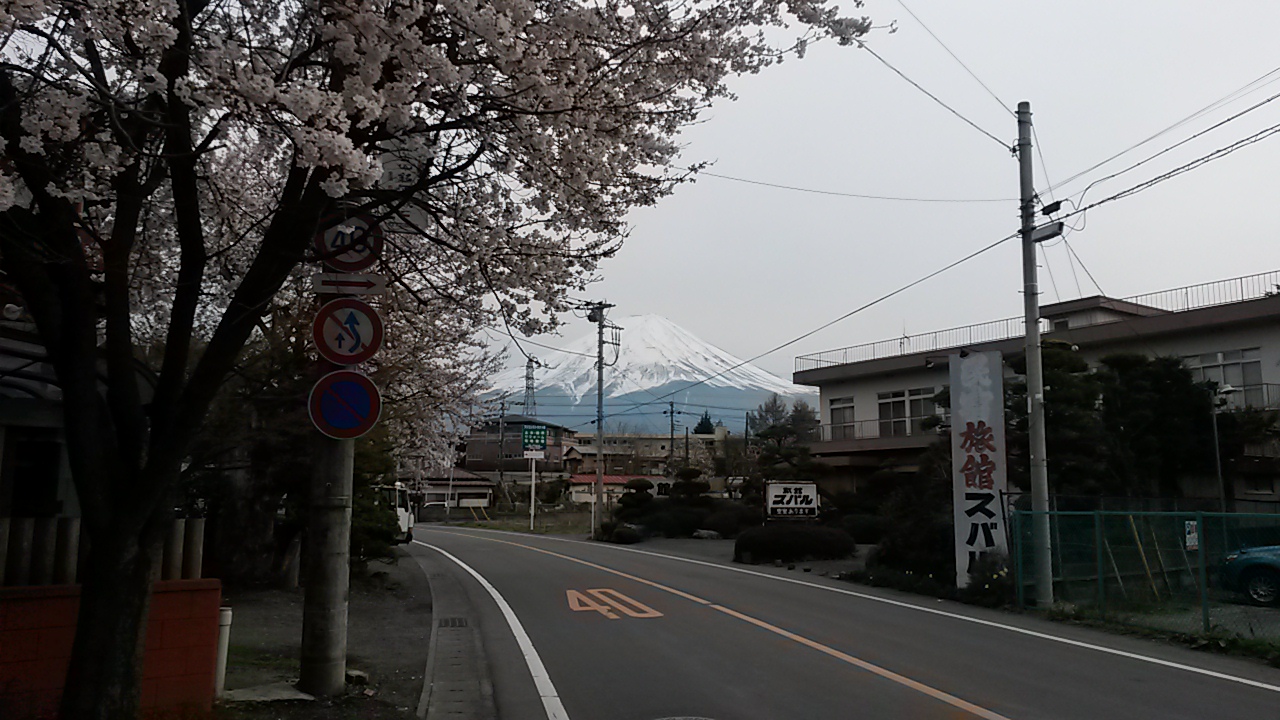 We managed to find a place in the town where we could see the whole mountain in all it's glory, shortly before it completely disappeared from sight.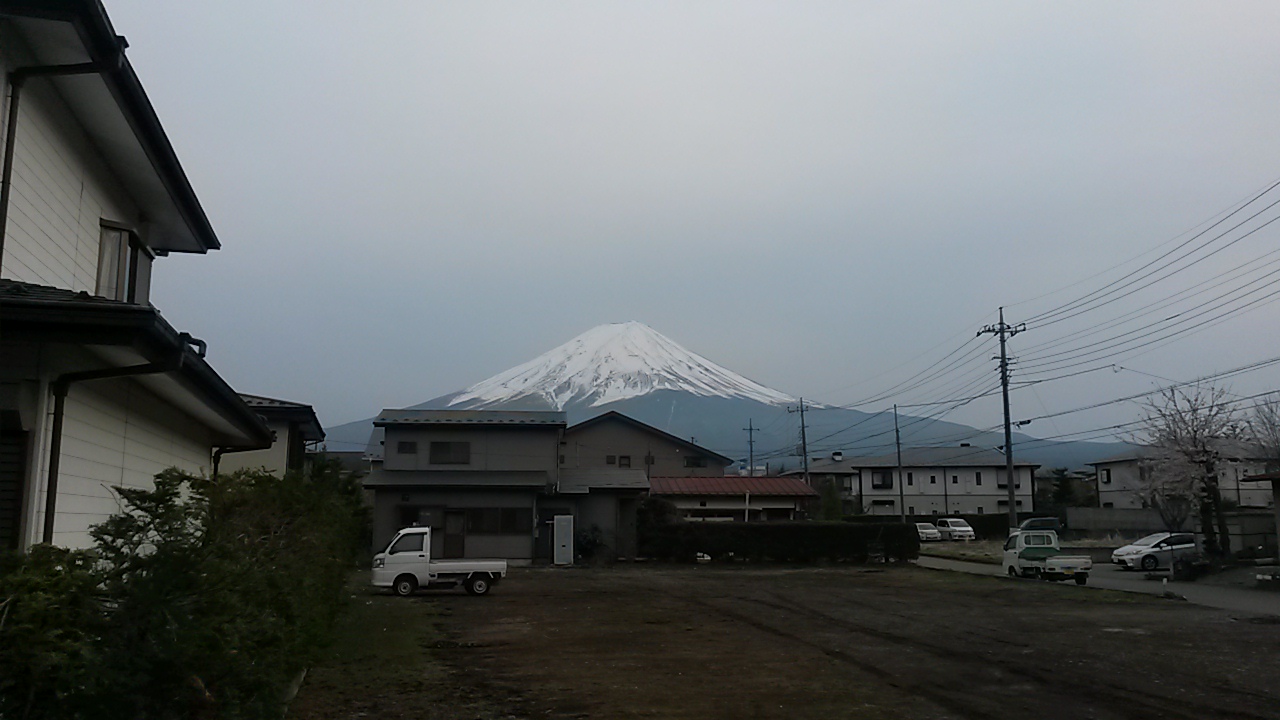 For the remainder of our 10th day we relaxed in the hotel. On the top floor they had their own bath house, complete with outdoor rooftop baths.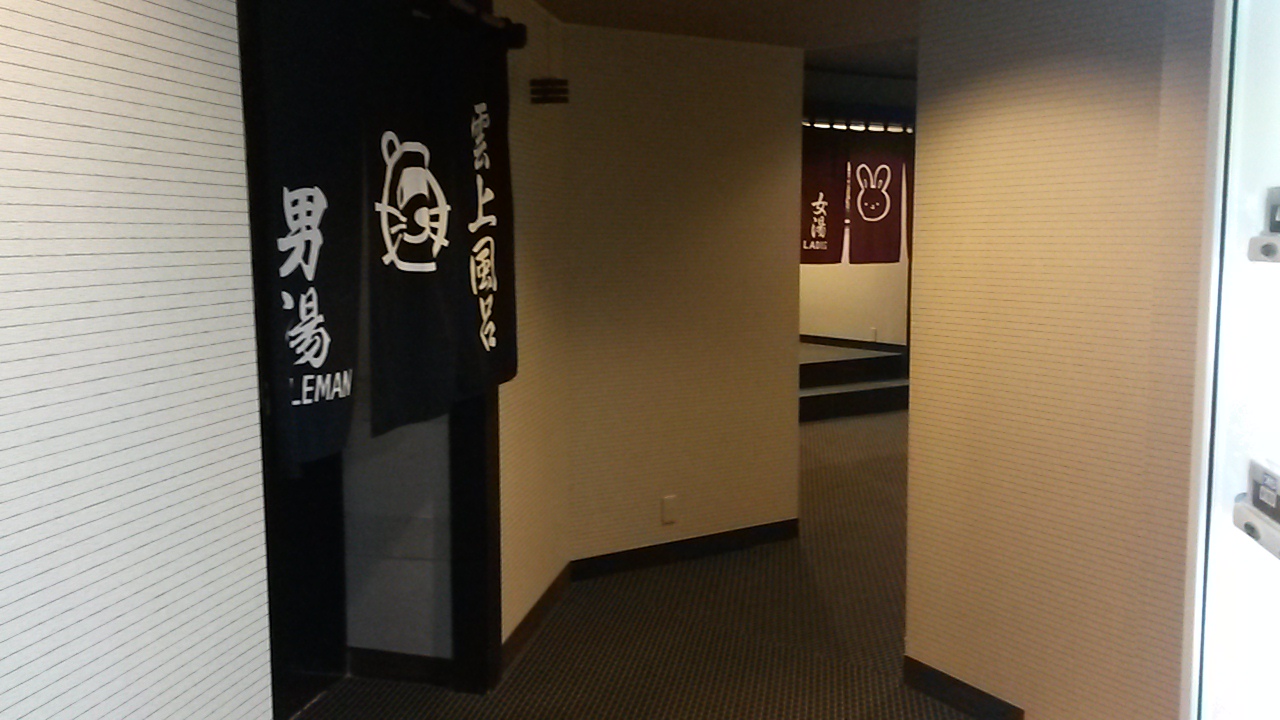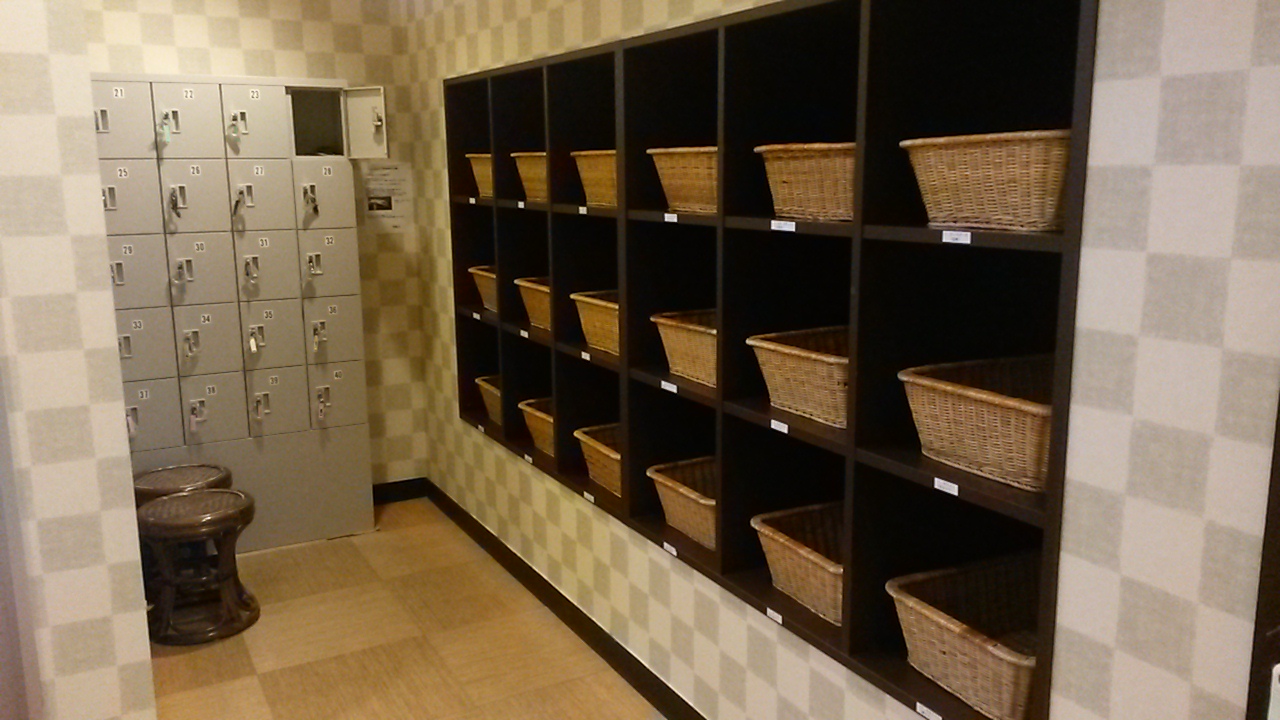 Again we weren't able to take photos inside, but I don't think anything will compare to this kind of onsen bath experience.
With the weather outside being fairly cool, it was nice being able to use the rooftop baths, although it was also quite weird being naked, in a huge bath, on the roof of a building…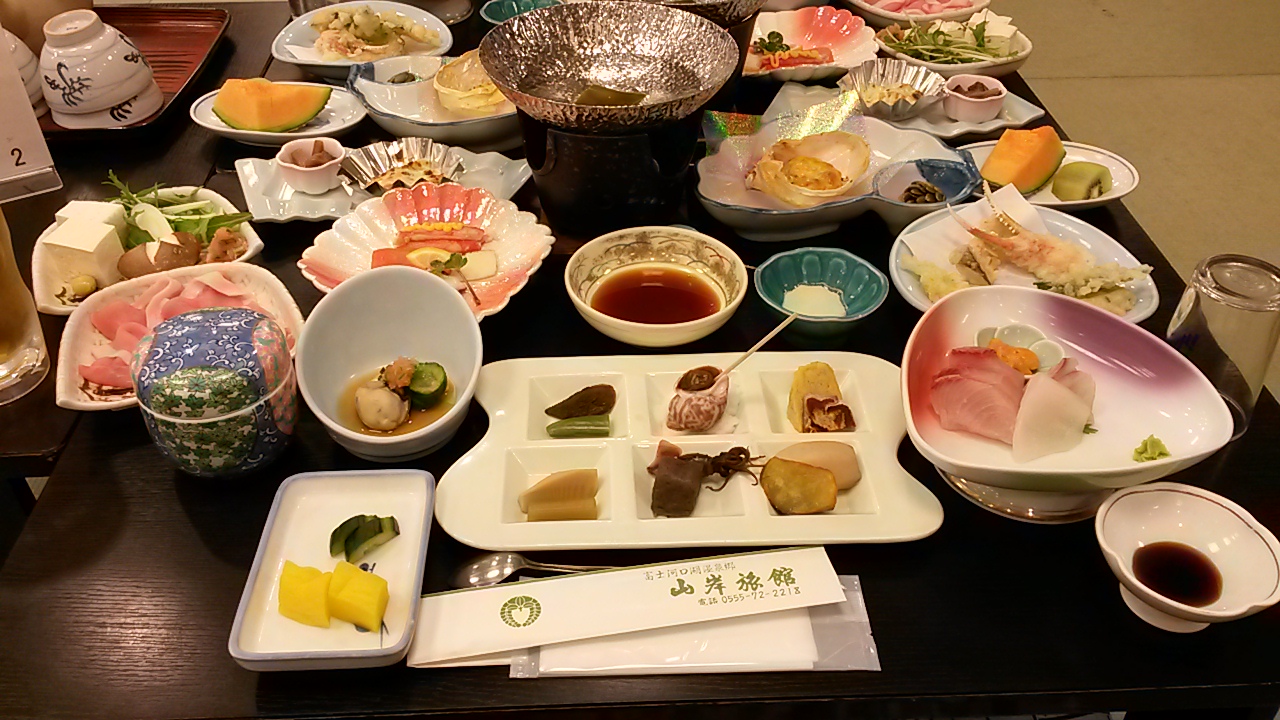 Later on we had a different Kaiseki meal for our second day, some of which we boiled in bowls provided on the table.