Following submission of my final projects at uni, I took on the responsibility of organising our course degree show. The exhibition was taken from the early stages, involving sketches and ideas, all the way to the final result which can be seen below.
A full panoramic tour of the exhibition room can be found here. (thanks to Anne Doncaster for this!)
The hashtag for the event was #SHUDMP14, all tweets where projected live onto the wall during the event. During the organisation of the event, I was responsible for the planning of all the equipment, room layout, instruction of students, banner printing and files for showreel projection. Alongside this I also created the live twitter feed projection for the wall and a browsing interface used by the animation students.
Thanks to the Mark Wild and his team for helping us to put everything together. Thanks to everyone who helped organise the event and finally, thanks to everyone who came!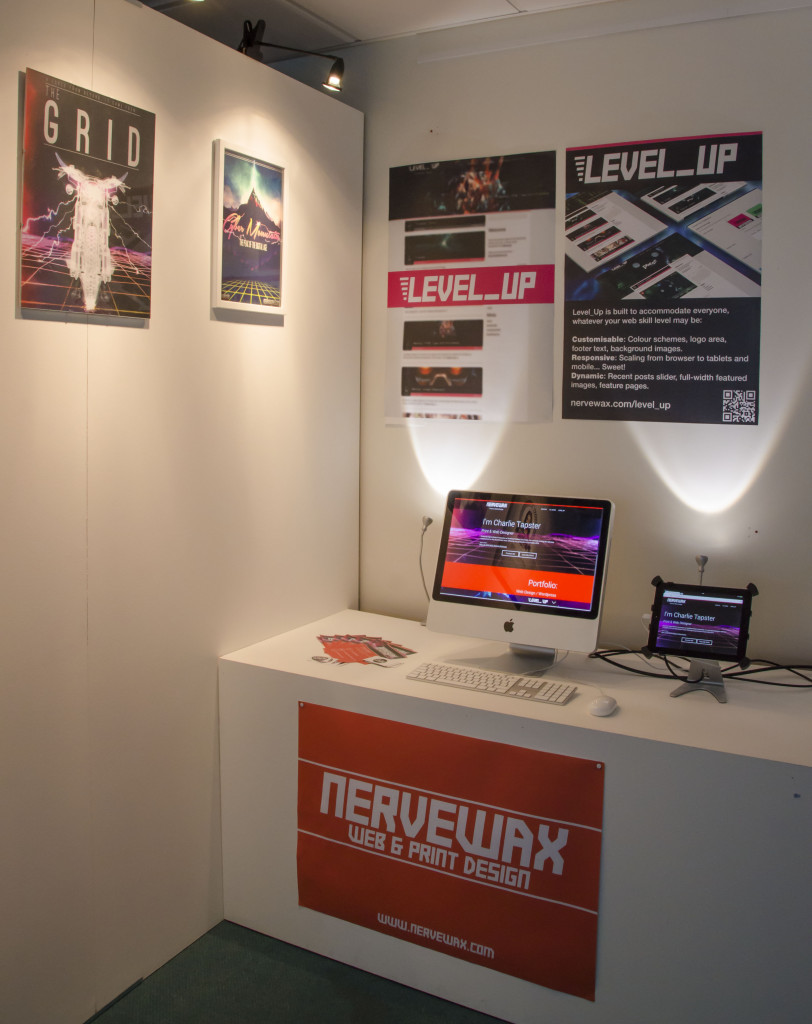 My degree show exhibition area.