Escape the Dark Castle is a thrilling fantasy adventure game for 1-4 players, with a focus on atmosphere, storytelling and player cooperation, perfect for newcomers to tabletop gaming. After playing and enjoying Talisman, I looked for something similar but shorter, and Escape the Dark Castle has been a great find. It takes 2 minutes to set up, lasts around 30 minutes, and no two games are ever the same, meaning it's also got great replay value. In this review, I'll look at the storytelling, mechanics, illustrations and give an overall summary of this exciting game.
Players take the roles of prisoners on a quest to Escape the Dark Castle, and must work together to overcome it's many horrors, traps, and challenges - each of which is represented by a large, beautifully illustrated chapter card. As these immersive chapter cards are revealed one by one, the game takes on the form of a shared storybook experience, with the players making decisions about what to do each chapter before using dice and item cards to try and keep everyone in the group alive!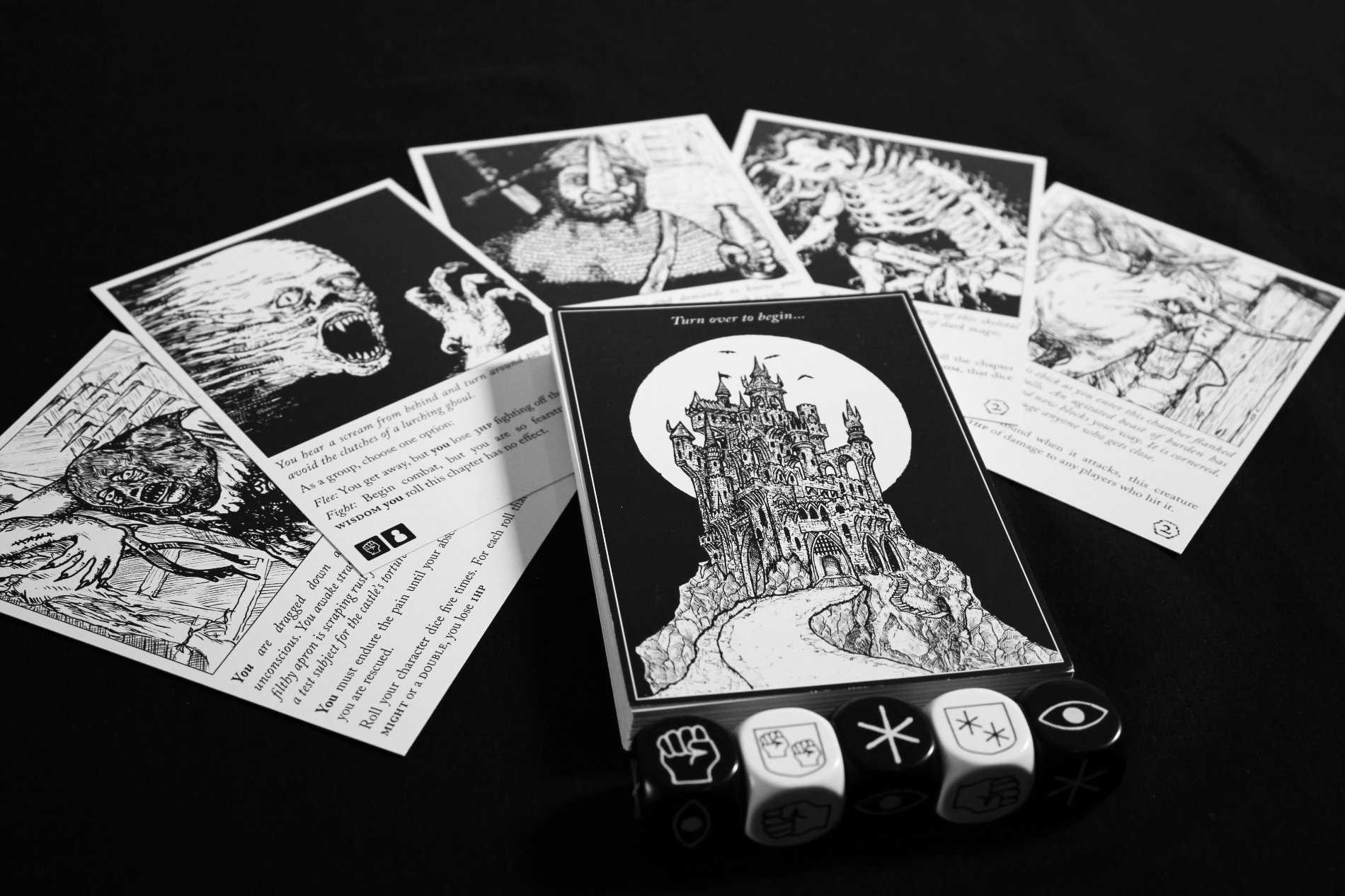 Grim black and white characters and illustrations really set the tone for the game, creating an immersive atmosphere and adding to the overall experience. A tip if you do play the game - the Official Soundtrack is up on Spotify, which really adds to the experience!
Escape the Dark Castle is a great game for newcomers to tabletop gaming, with a focus on atmosphere and player cooperation. It's not appropriate for all audiences and settings, for example it wouldn't go down quite as well at a family Christmas party, but for sure it would be a great one for Halloween or a games night in with friends. With its quick setup, engaging story, and immersive illustrations, I would highly recommend Escape the Dark Castle for any board gaming fan.