01 Eng - Bedford
We arrived at my uncle's after a 3 hour drive, had some BBQ then played a bit of badminton with my two cousins. As it got darker, we had a bonfire and had a ride on a quadbike. The next day we had a lie-in as we had a long drive ahead of us. We did some last minute jobs on the van in the morning, then went to Bedford to pick up a camping book.
We set off for our ferry at 6pm in order to get there early and arrive before 9:45pm. Part of the M1 was closed so we hit bad traffic and nearly missed it. We ended up getting there just in time, after going 80-90mph down the last stretch of the journey.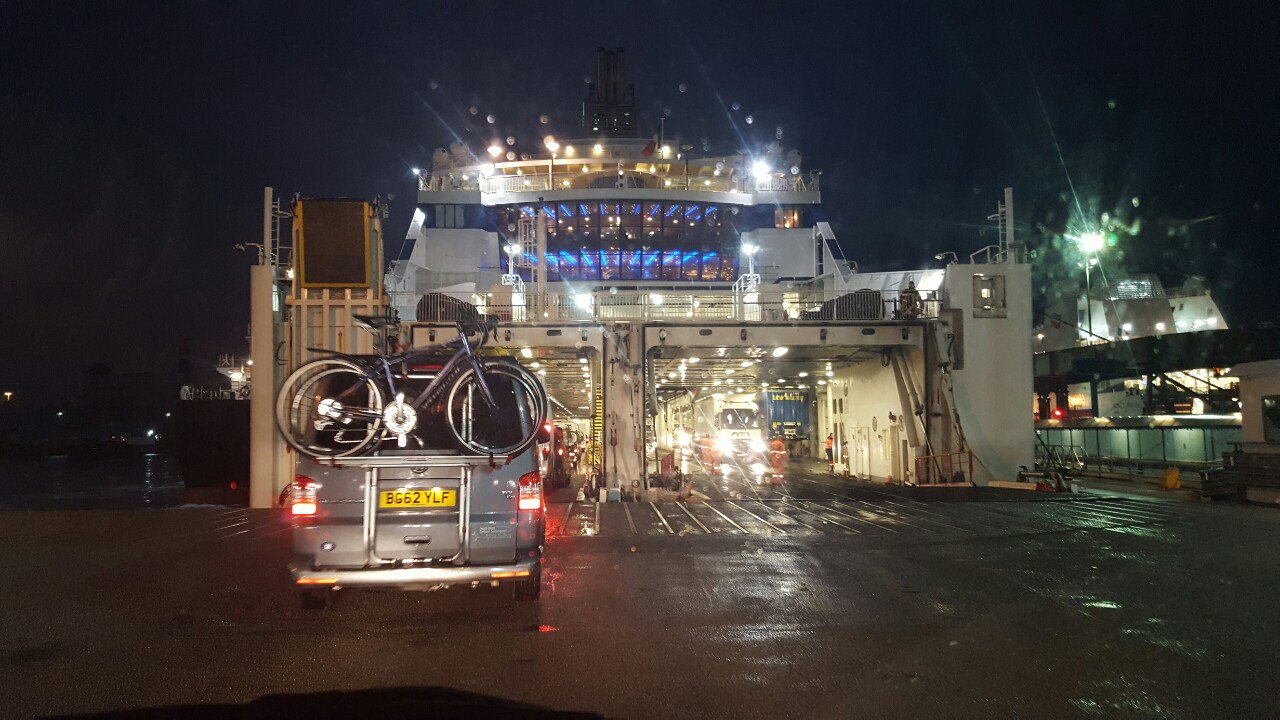 The cabin on the ferry was cool, we could see the sea through a big window right next to our beds.
02 Eng / Esp - Portsmouth / Bilbao
This day was pretty much a write-off as we were on the ferry all day. It involved a lot of sleeping and mooching about.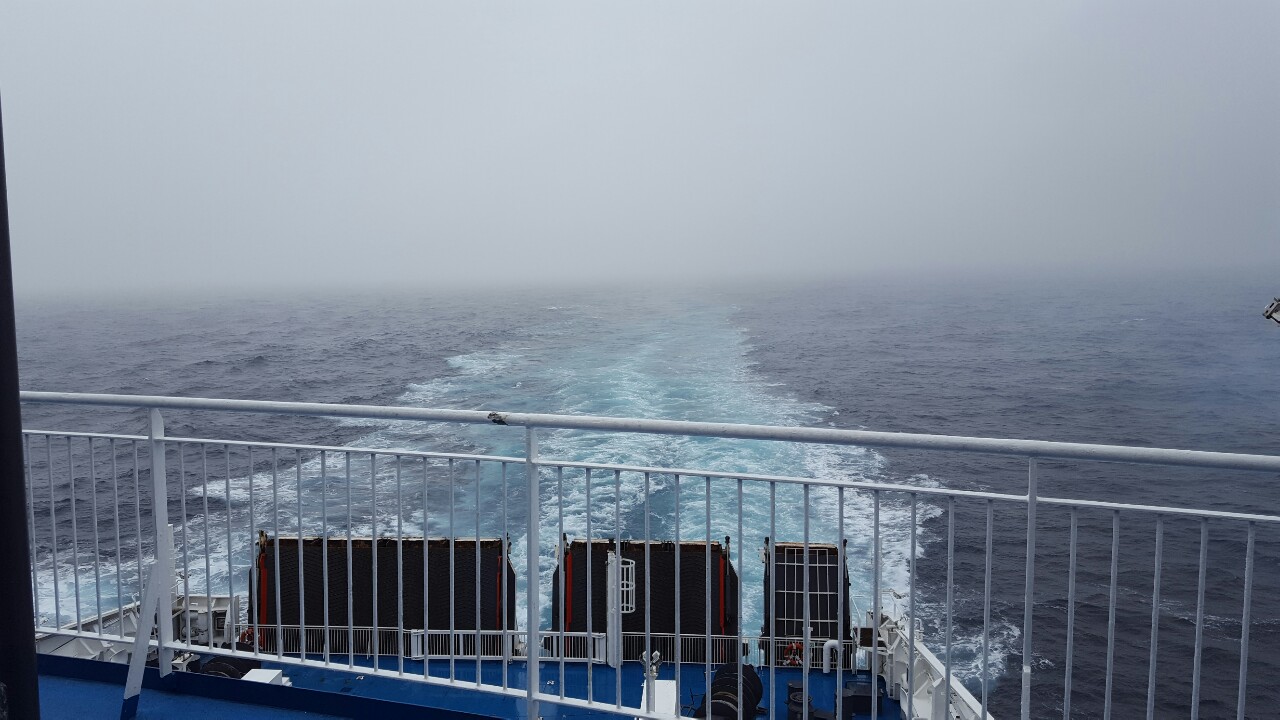 03 Esp - Bilbao / Zaragoza / Sitges
We arrived in Bilbao early in the morning, got petrol, then set off towards Barcelona. I got the hang of driving on the right-hand side straight away to my surprise. The drive was about 5 hours, we stopped in Zaragoza for some petrol and food but otherwise the journey was uneventful.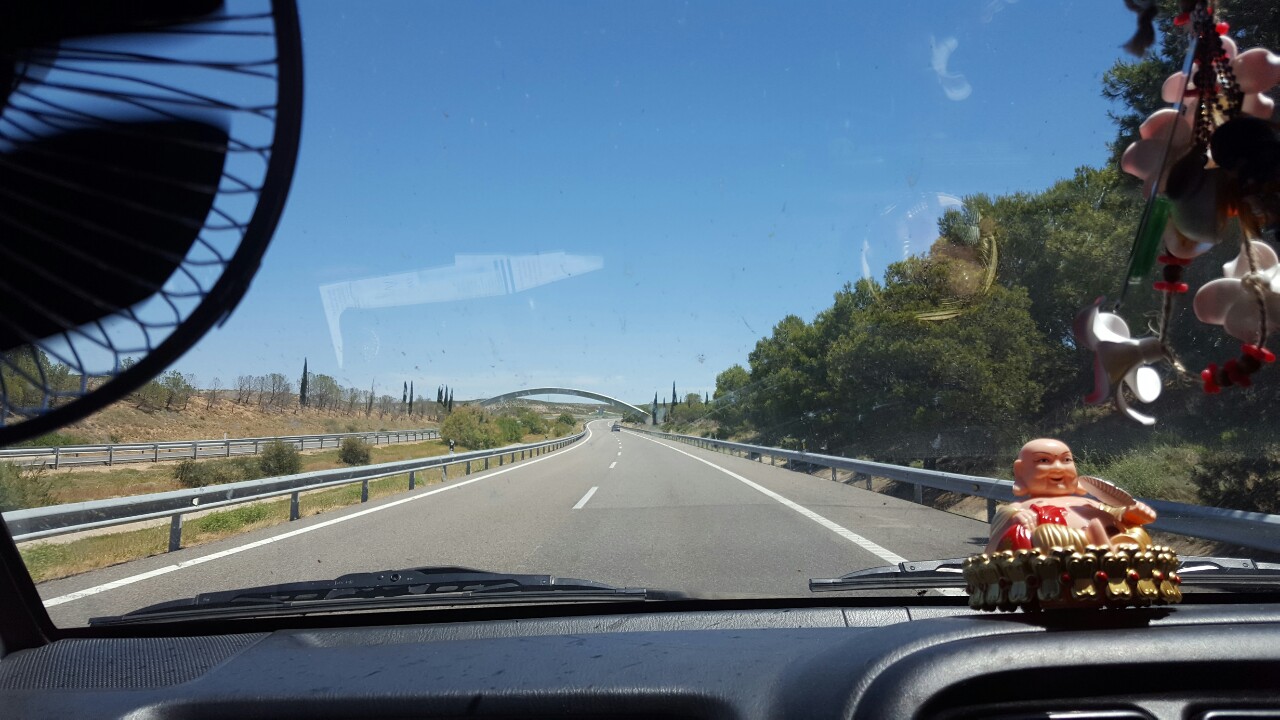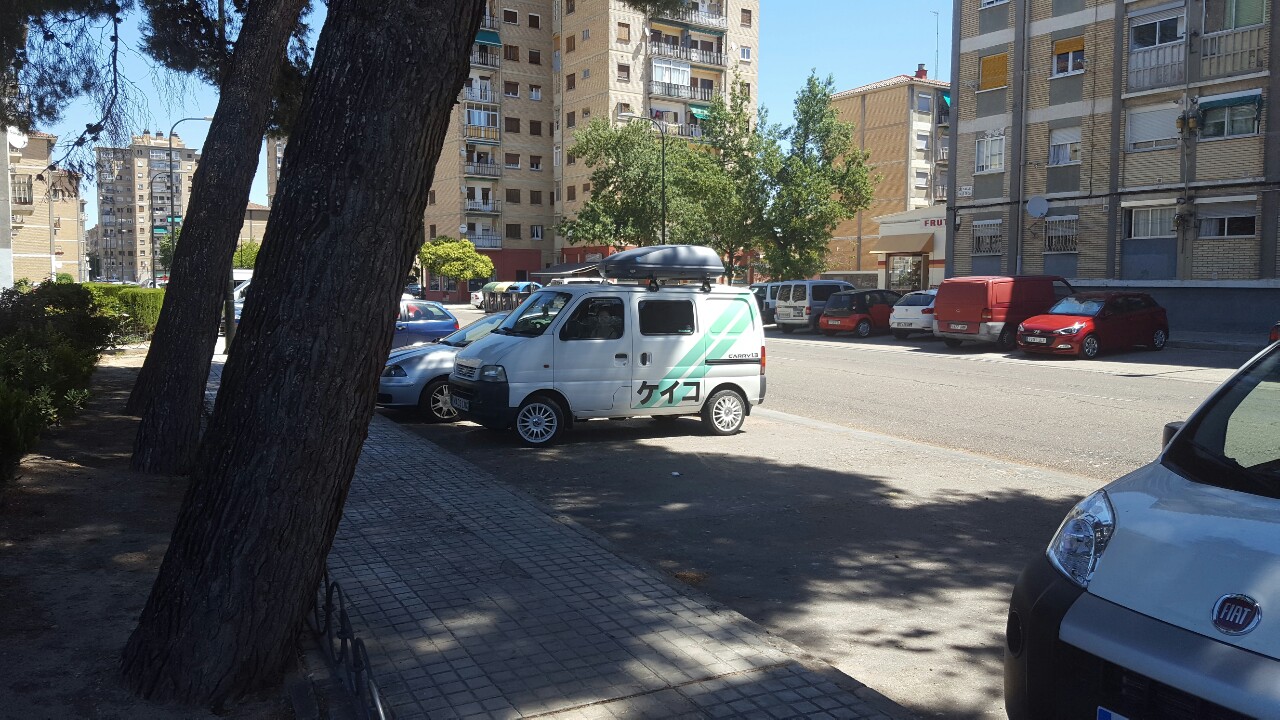 We got to the campsite in Sitges and found a place to pitch. We had some problems with our tent pegs not being strong enough to hammer into the hard ground, but luckily a man from the Netherlands came to the rescue and lent us a few pegs and a good hammer.
04 Esp - Sitges
We decided to chill in the morning after all the driving the day before. We sorted through all the stuff in the van and organised it all, everything has a place now!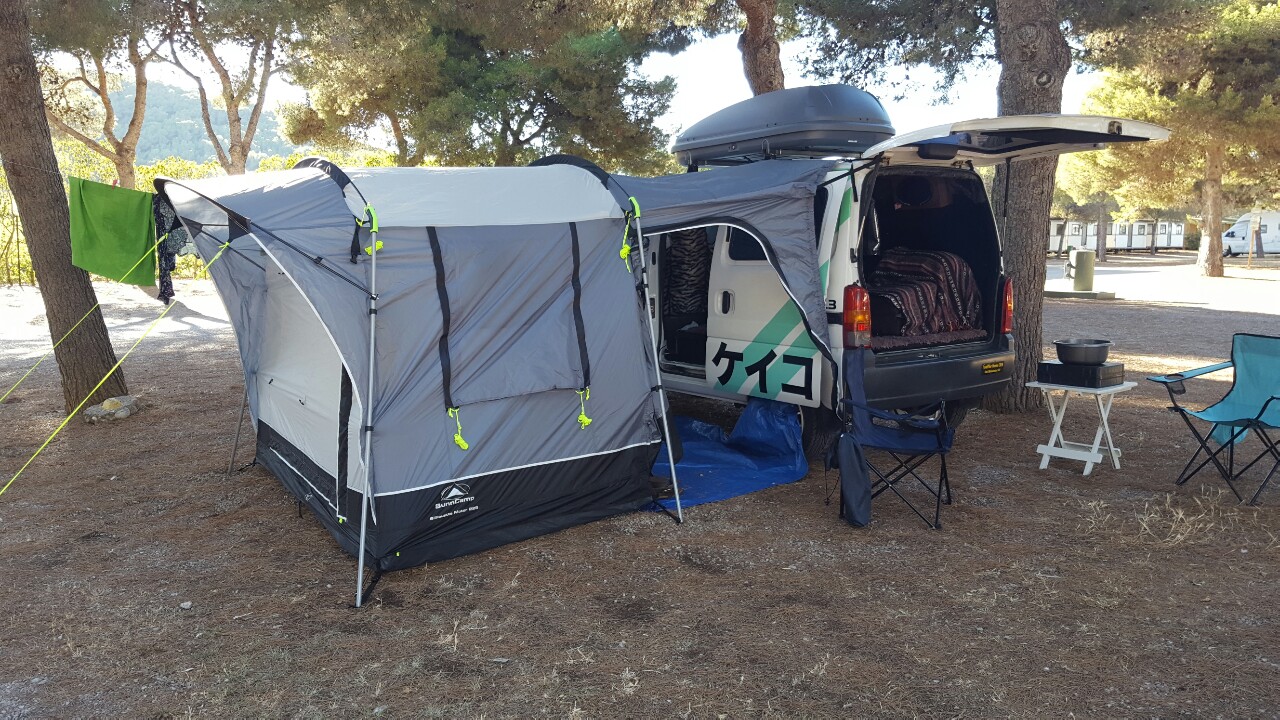 In the afternoon we went down to the beach, the sea was perfect. I didn't get a photo because I didn't bring my phone, but maybe we'll go back the day after next.
05 Esp - Barcelona
We travelled to Barcelona for the day, which was only about one hours drive from our campsite. When we arrived we got some traditional Spanish tapas on Les Rambla, then bought some post cards and walked across town.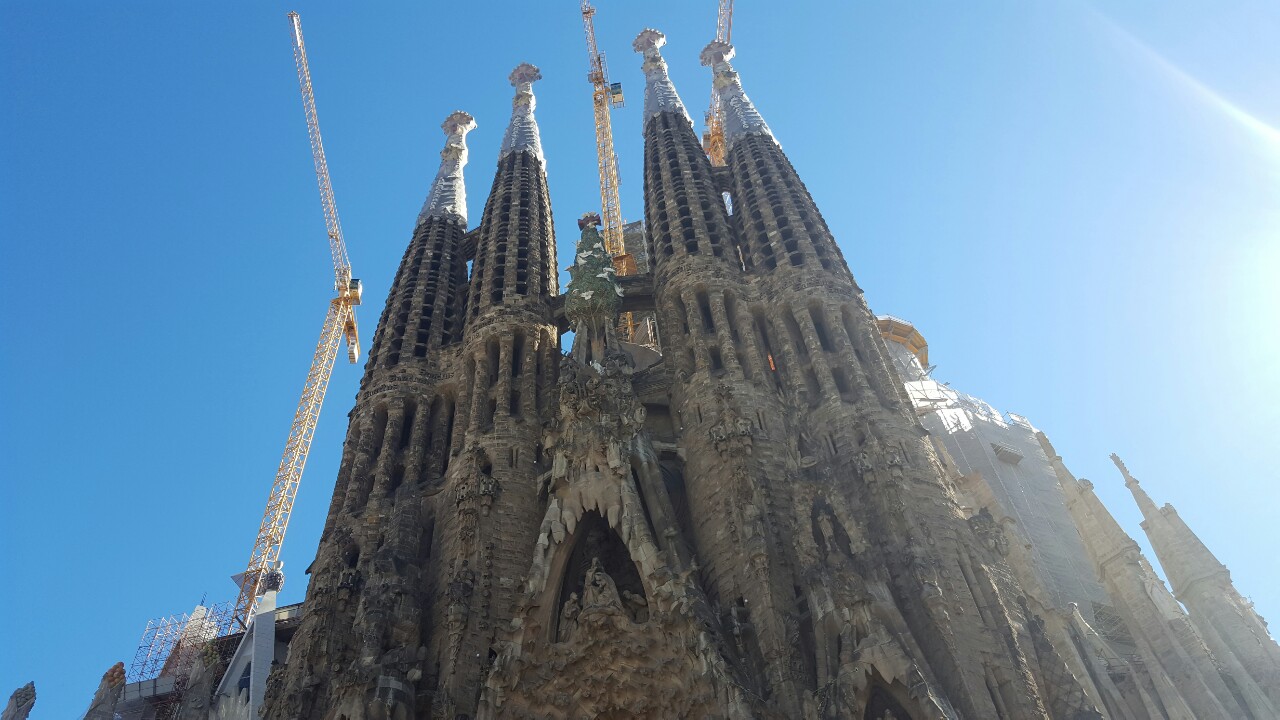 Having been to Barcelona once before, I can say that Antoni Gaudí's "Sagrada Familia" still doesn't look any more finished then the last time I saw it. That said, it's definitely one of the strangest but most impressive buildings I've seen!