Flight to Tokyo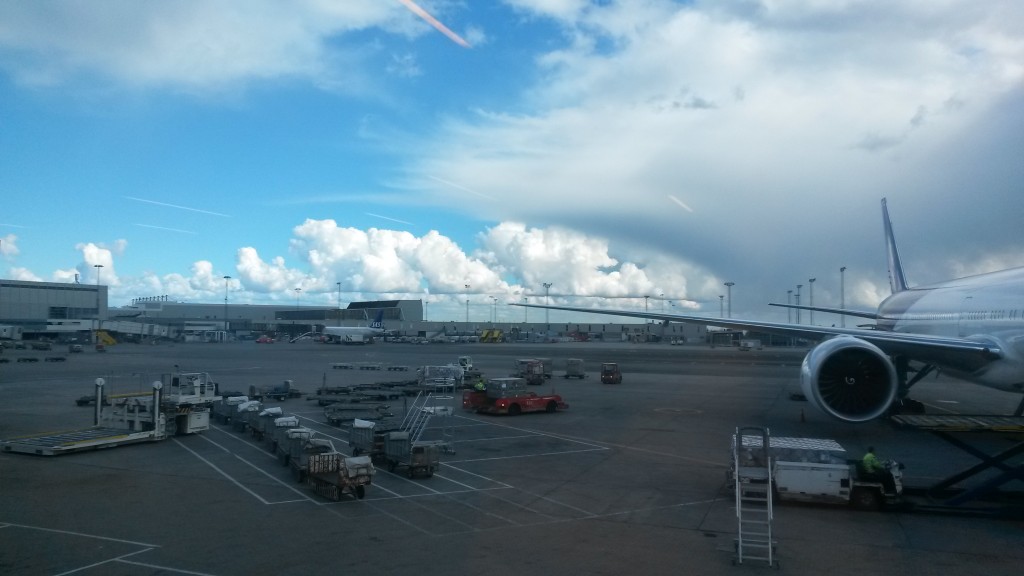 Copenhagen Airport, Denmark
The first part of the journey began with a flight to Copenhagen,  it was fairly cloudy so not much could be seen outside during most of the flight. I listened to Worlds by Porter Robinson since it felt pretty appropriate for starting the trip.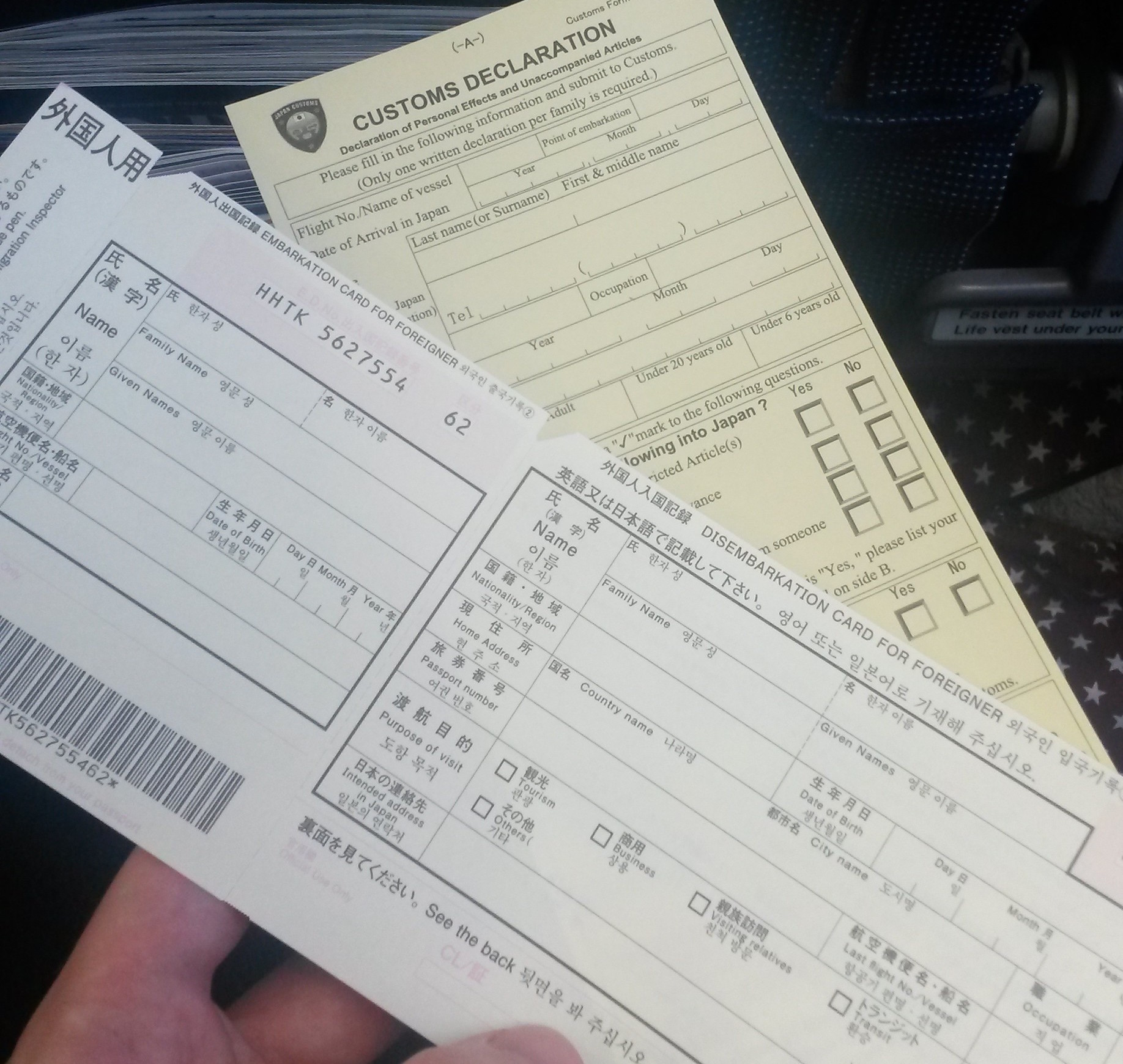 We had to fill in these documents on the plane to give to Japanese authorities.
We entered Japan on the plane at around midnight uk time but 9am Tokyo time. I didn't manage to get any sleep on the flight, so had really bad jet-lag for the majority of the day.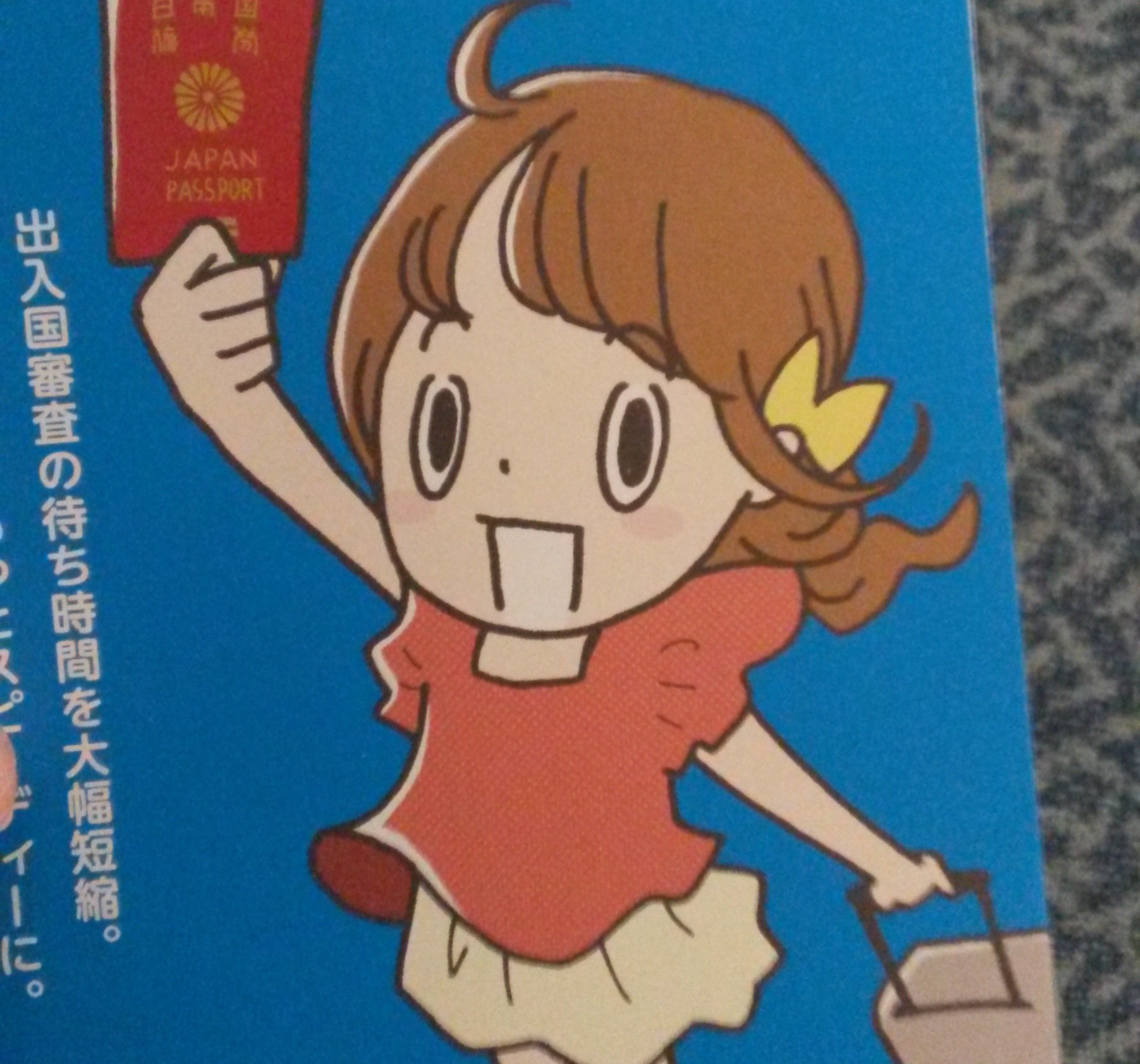 The first "mascot" I spotted as soon as we got to the arrivals desk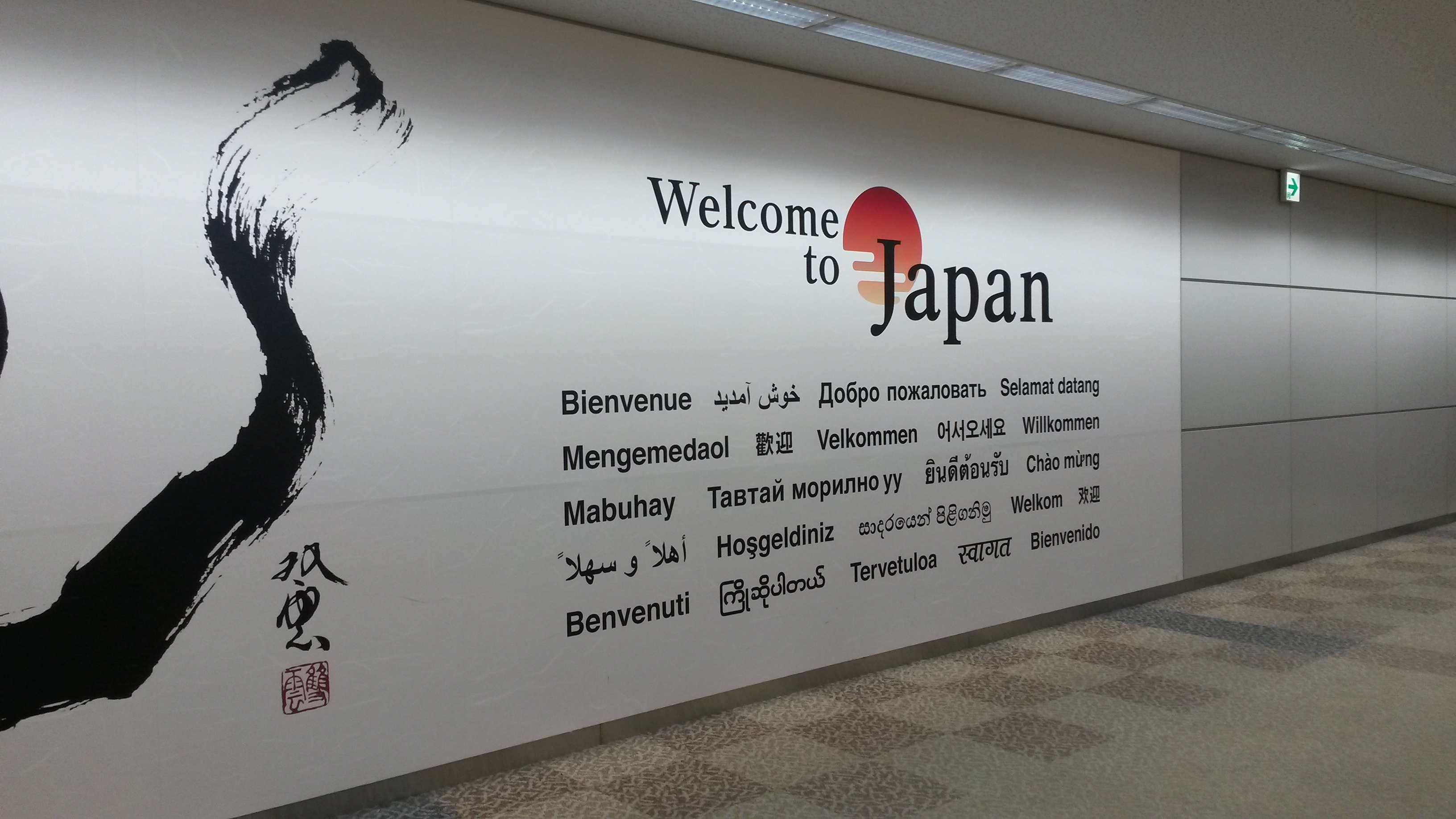 Welcome to Japan!
Kanda, day 1 - 3
Day 1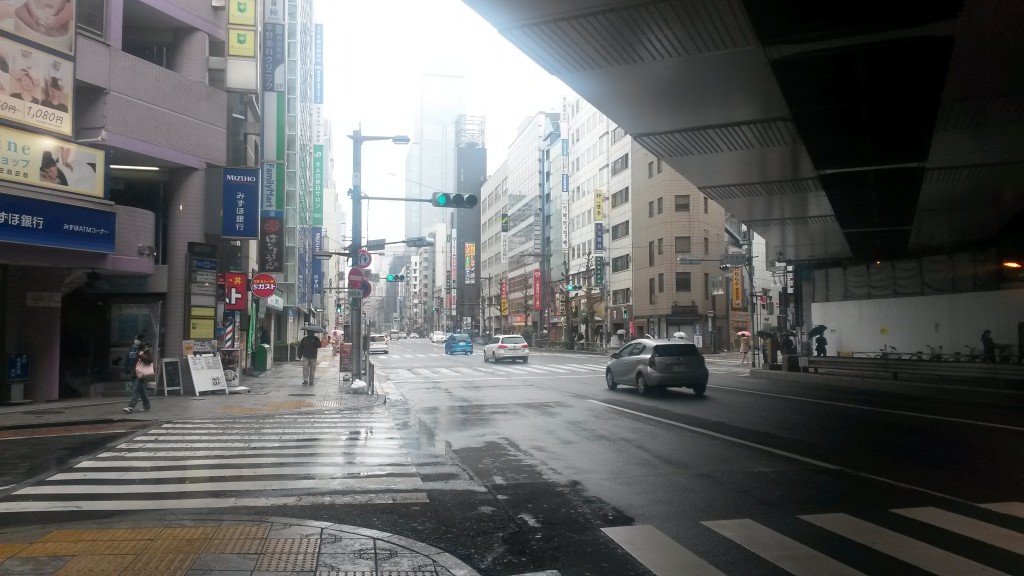 Kanda, Tokyo
On the first evening we had some food at a place near the hotel. I made the mistake of randomly ordering things and got some horrible stewed intestines, which I didn't take a photo of (I hope to never see them again °-°;). The fish, however was really nice.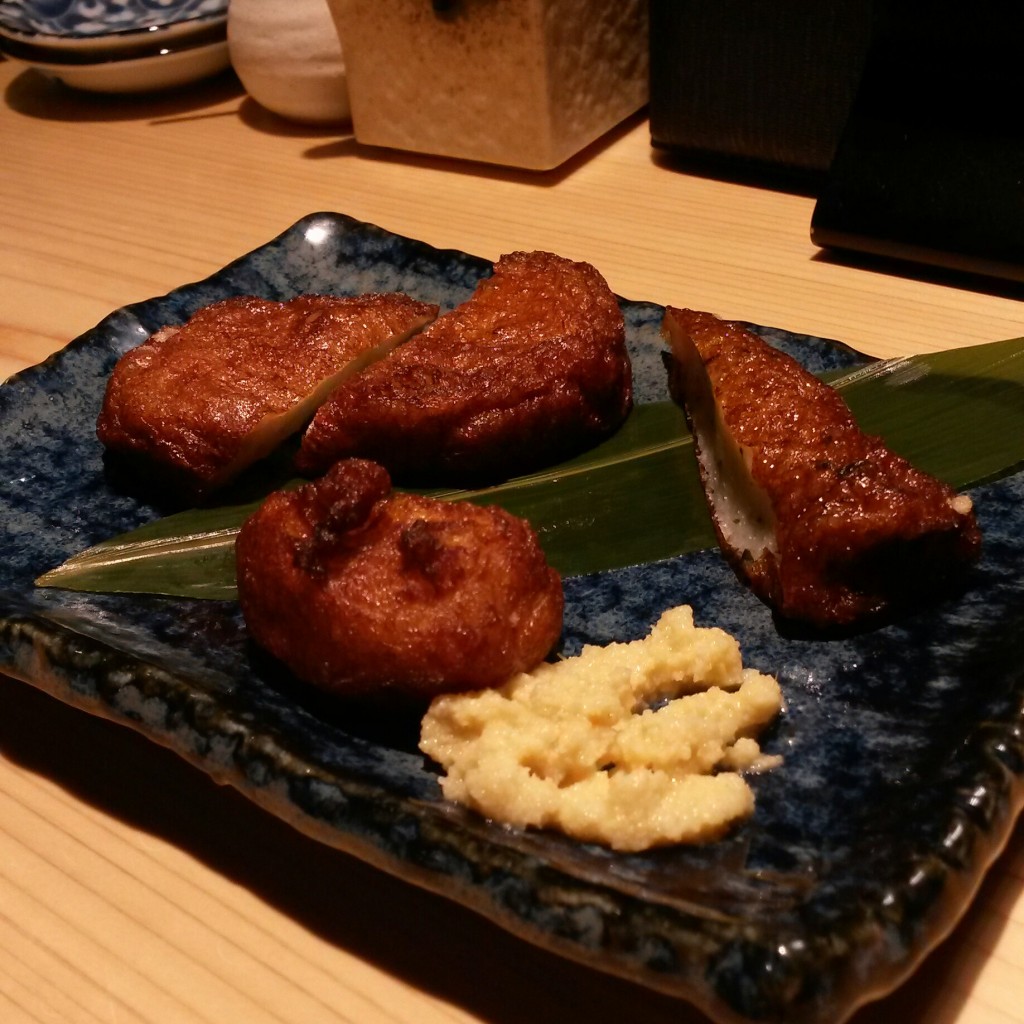 Various egg fried fish
Day 2
The next day we went to an arcade where I found "Gudetama" the lazy egg and managed to win a prize called Kirimi, which is a piece of salmon looking pleased with itself.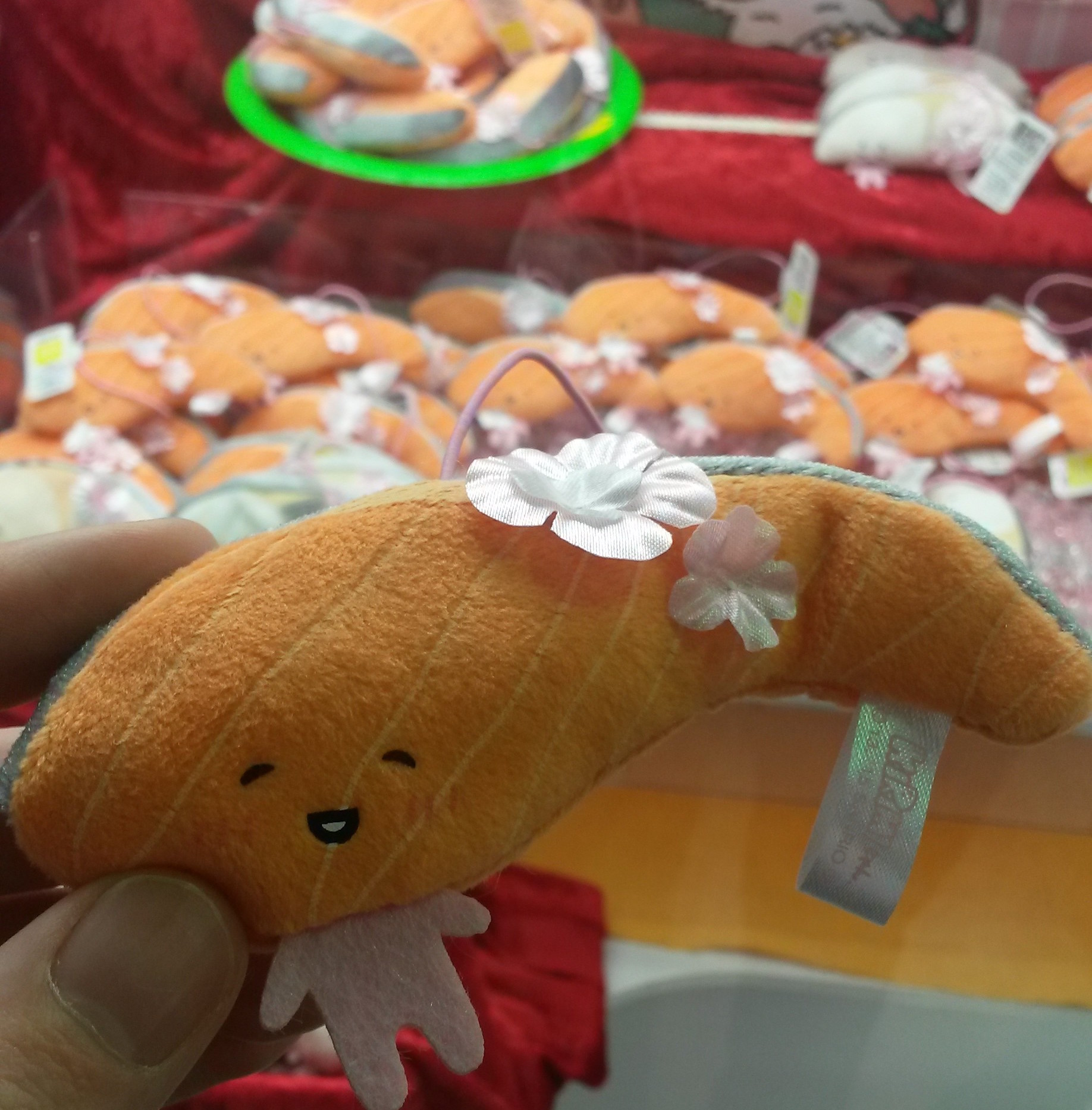 Kirimi the salmon piece…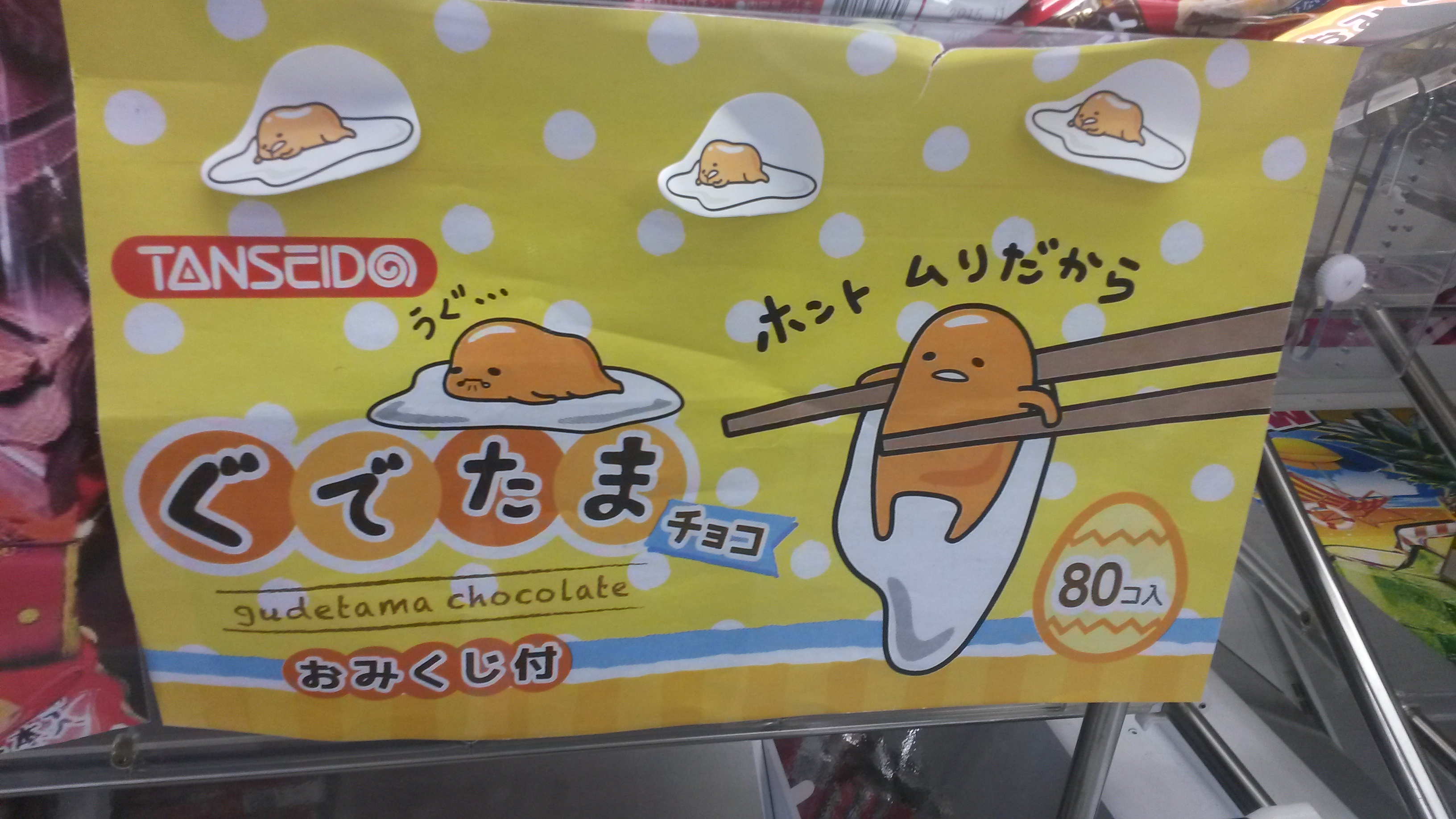 The antics of Gudetama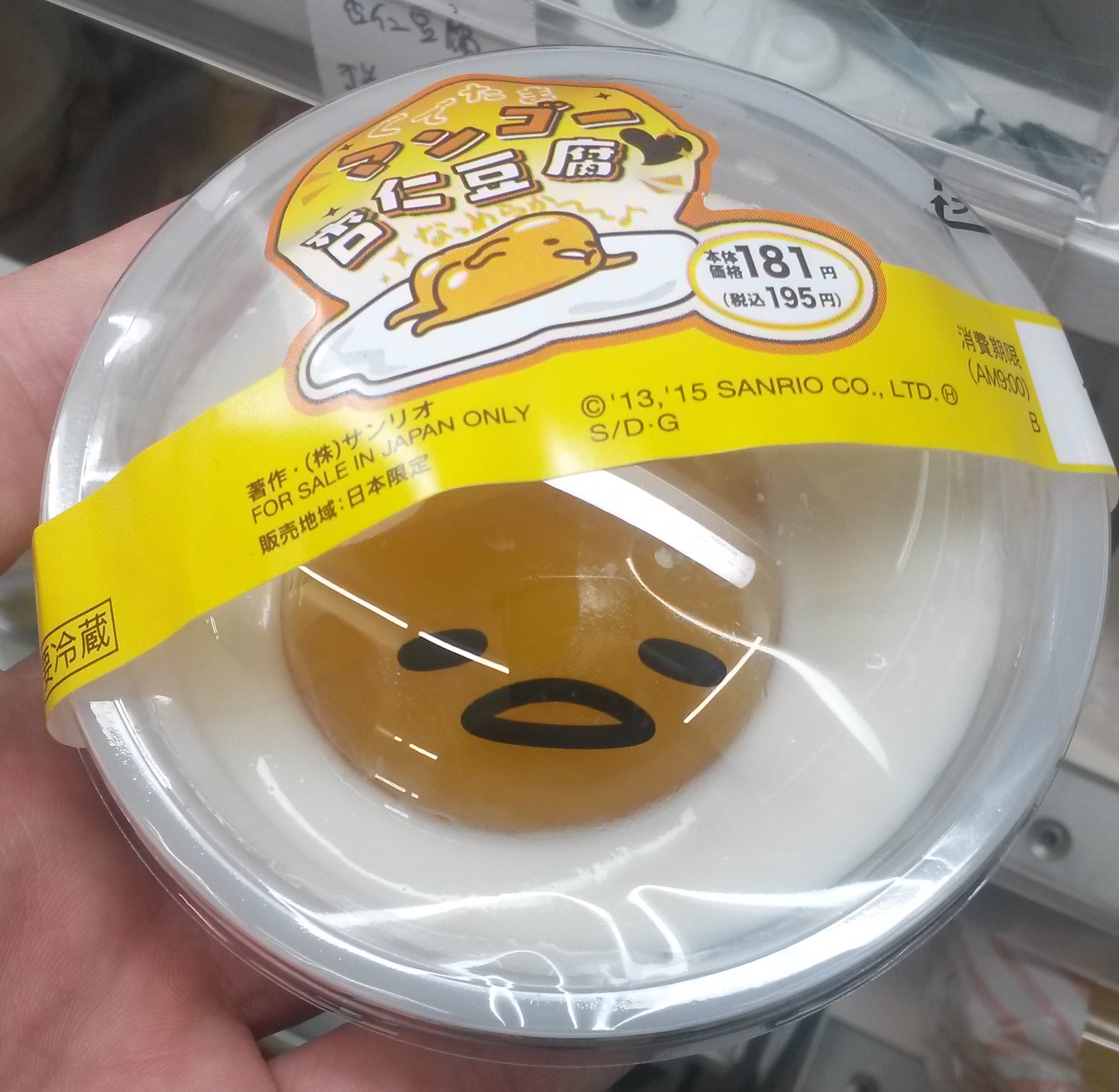 Gudetama in food form
Next we headed to Meiji shrine, where we paid respect to the Shinto gods, it was really peaceful in the shrine and the park surrounding it.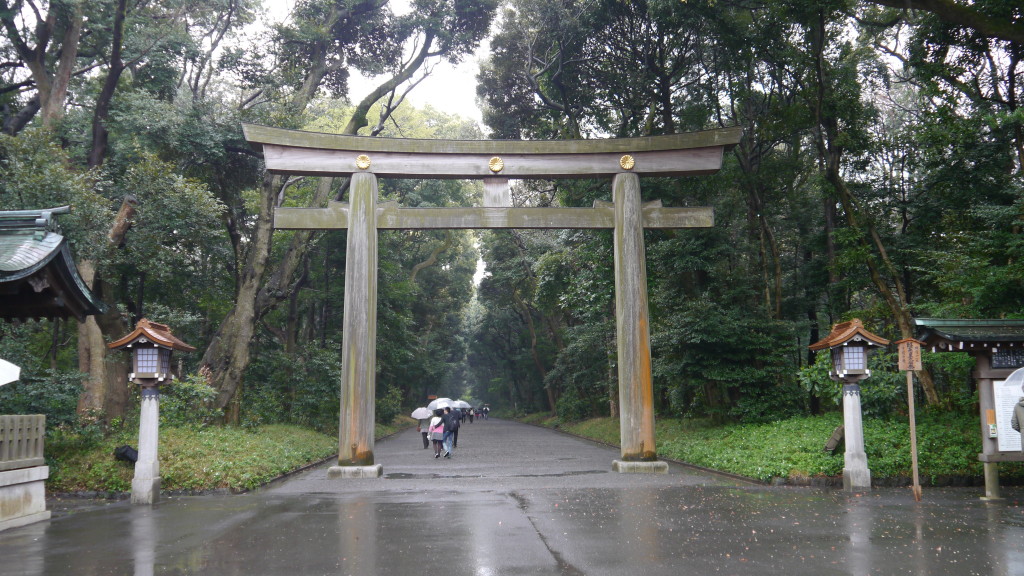 Torii gate at Meiji shrine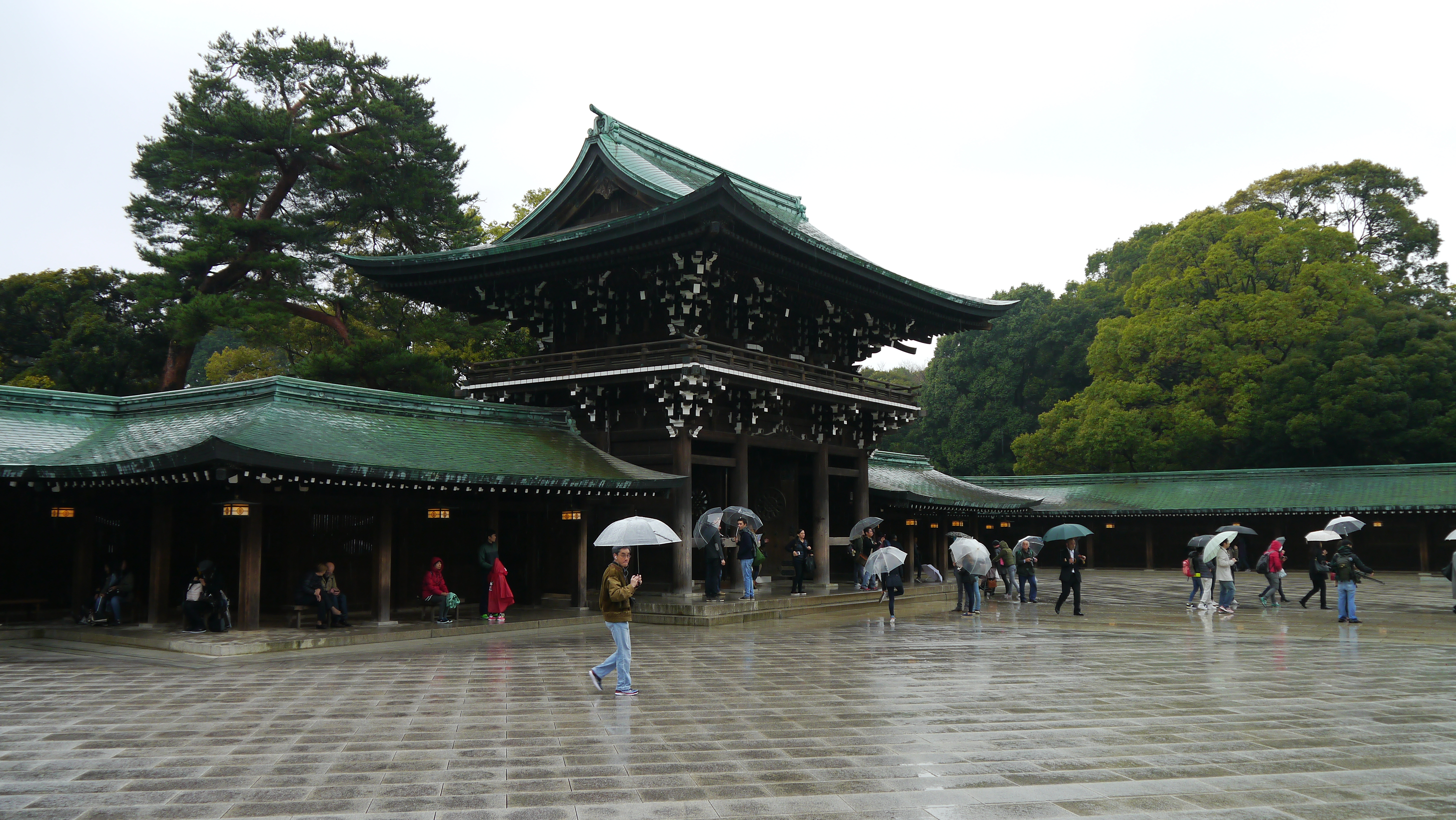 Meiji Shrine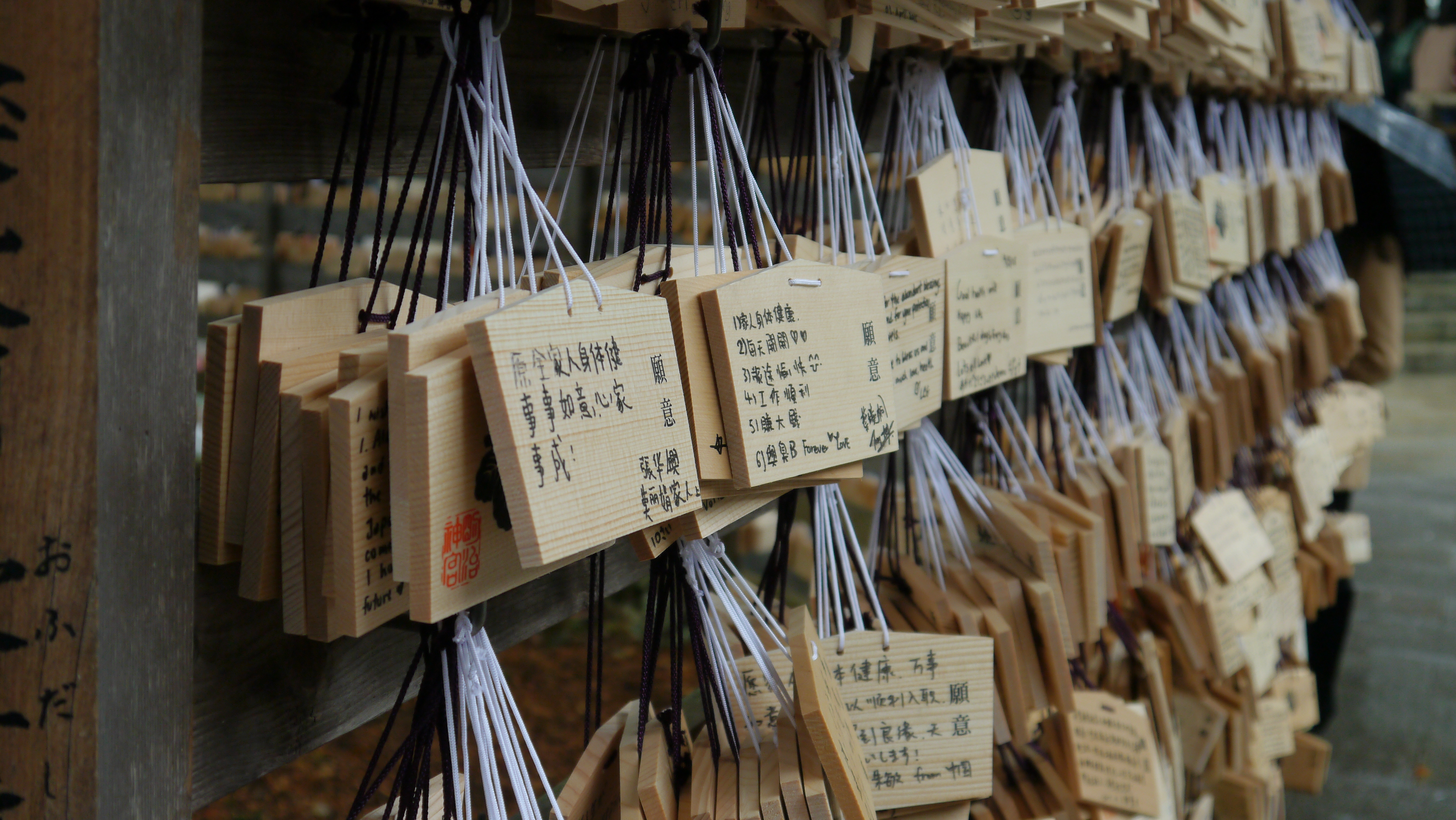 Ema at Meiji Shrine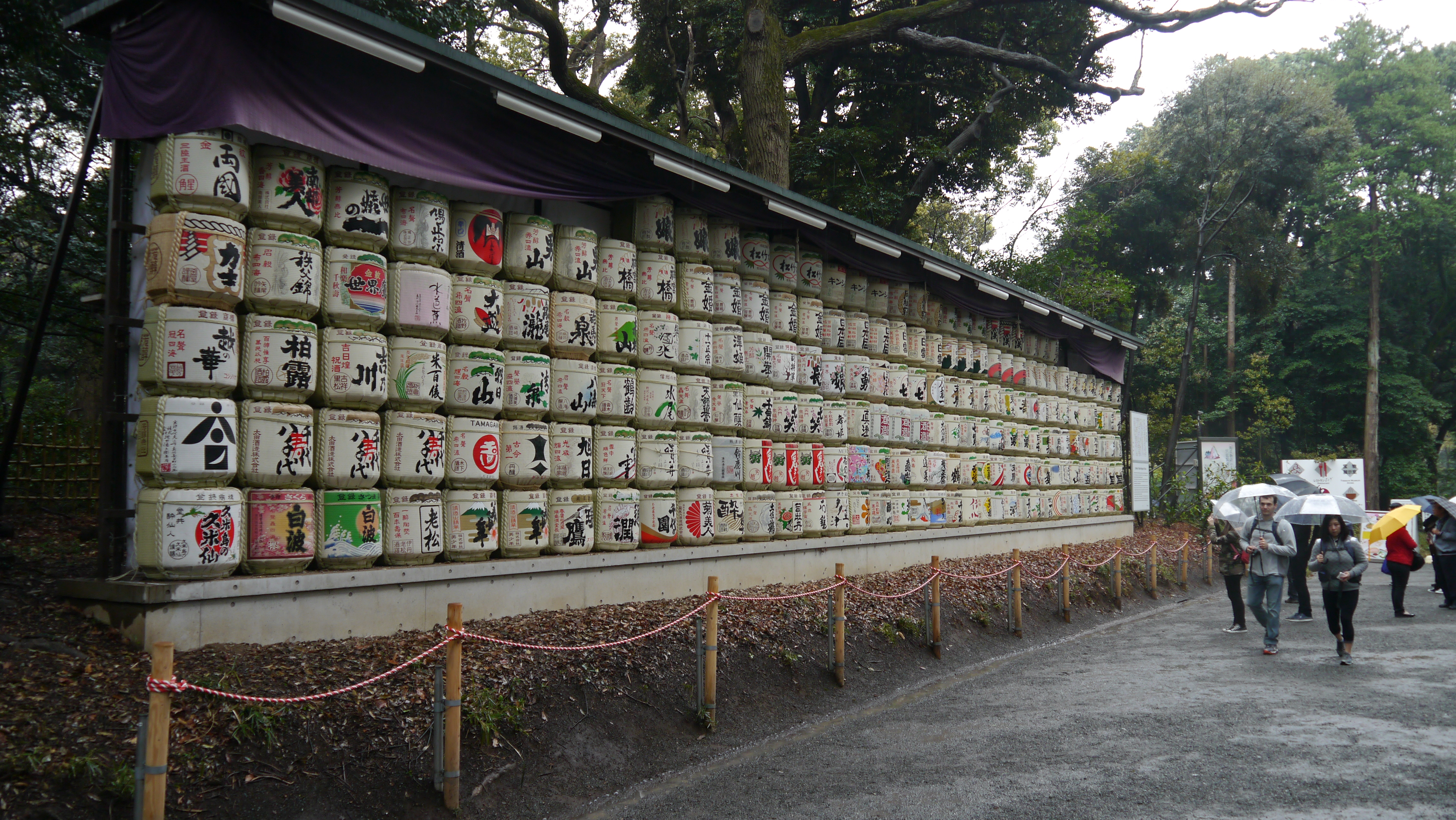 Ceremonial sake barrels at Meiji
We then headed on to takeshita street which was very very busy. There was lots of fashion shops and colourful signs. We ended up walking around harajuku backstreets for a while then to Omote Sando which was like the Japanese version of the Champs Élysées in Paris. After that we got a bit lost, but found a subway station in the end.
In the evening we went to Roppongi to get food at the Tokyo Hard Rock Cafe. While walking down the street we caught a glimpse of Tokyo Tower in the fog.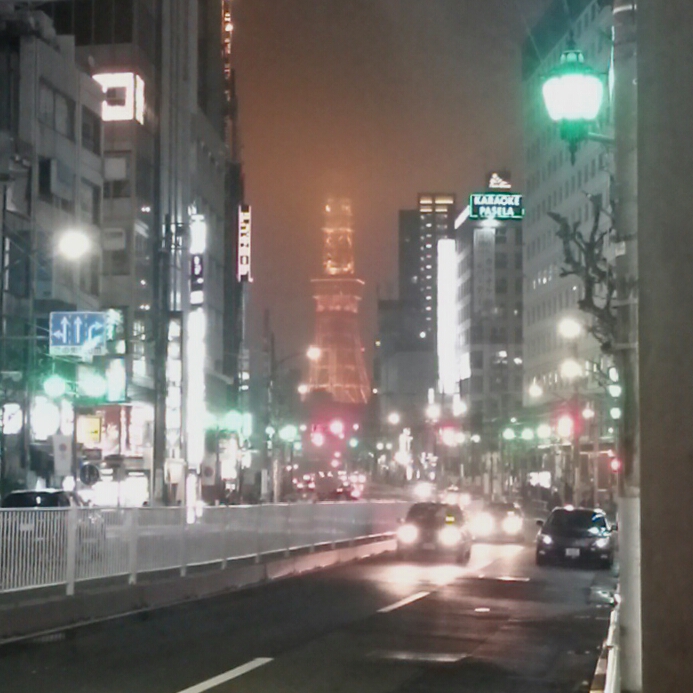 Terrible photo of the tower in the fog
While in Roppongi we also saw the Konami headquarters, where MGS V is being made right now!
Day 3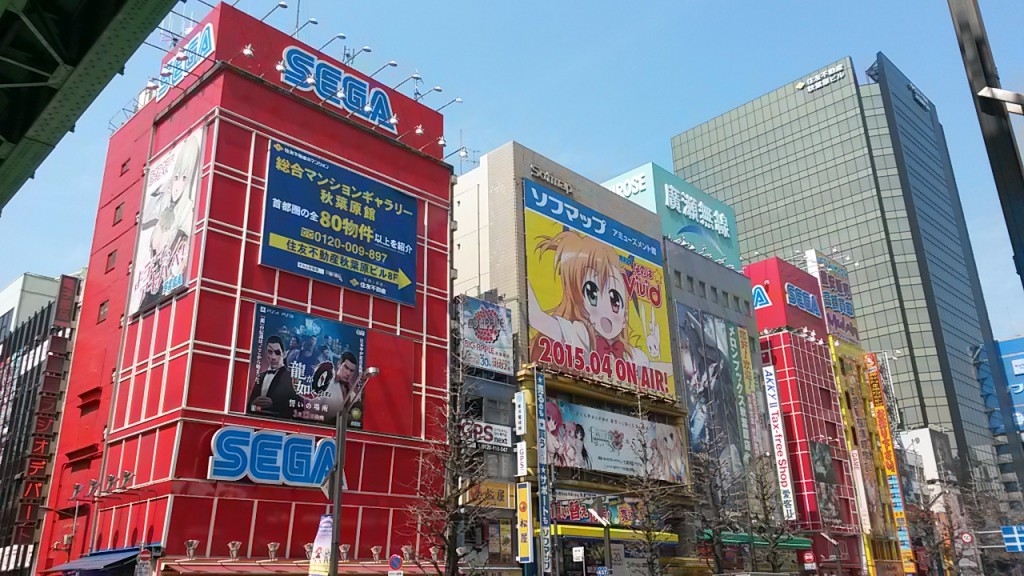 Akihabara, Otaku Mecca
On the second day we went to akihabara, where I had arranged a guided tour with our very own maid!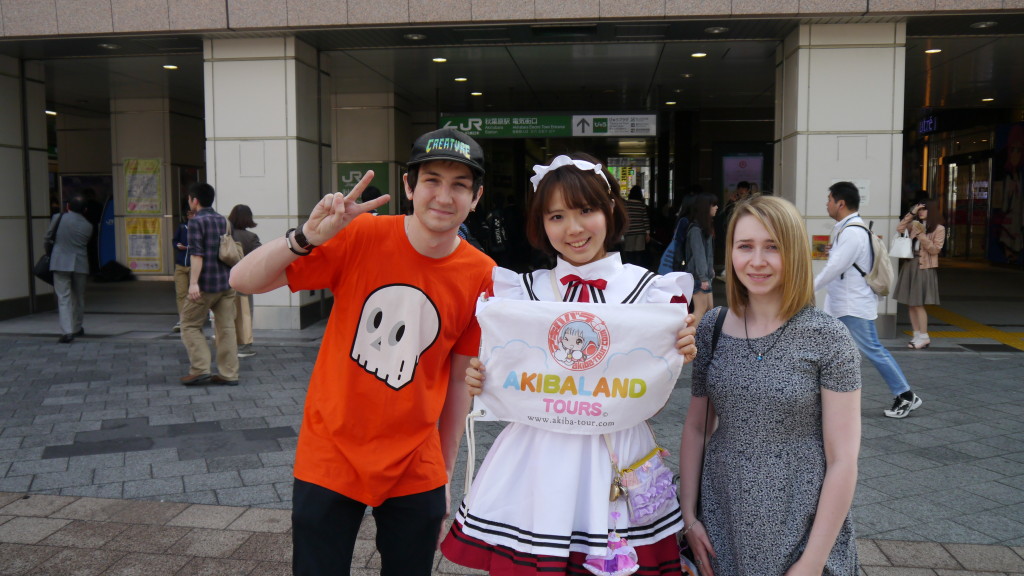 Cocco our maid tour guide :D
We visited various shops selling anime, manga, games, figures, dolls, electronics, costumes, posters and loads more. We also visited "Super Potato" which is a shop selling retro games (mostly pre PS1).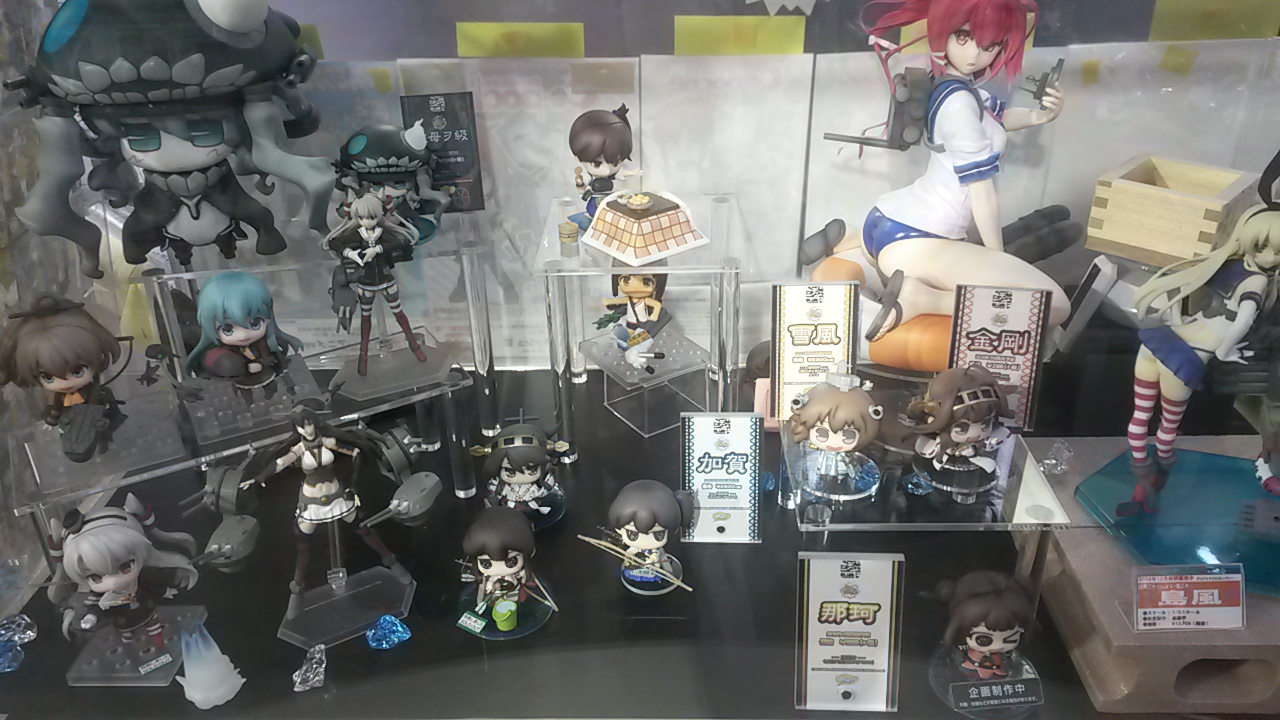 Figures for sale second hand in rental boxes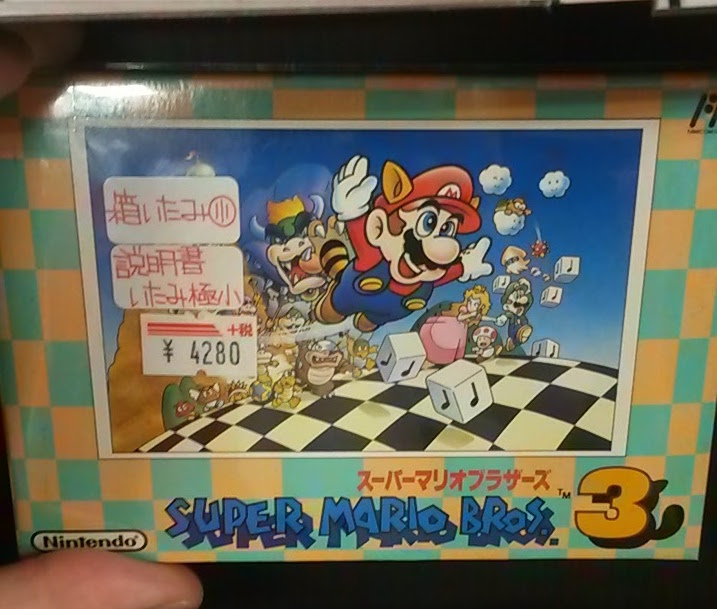 The original super Mario land 3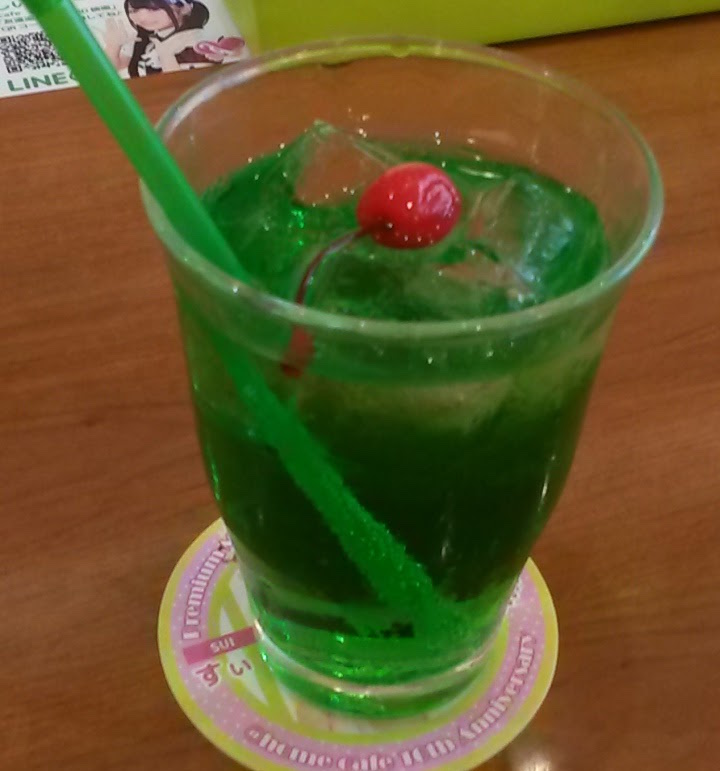 Melon soda at the maid café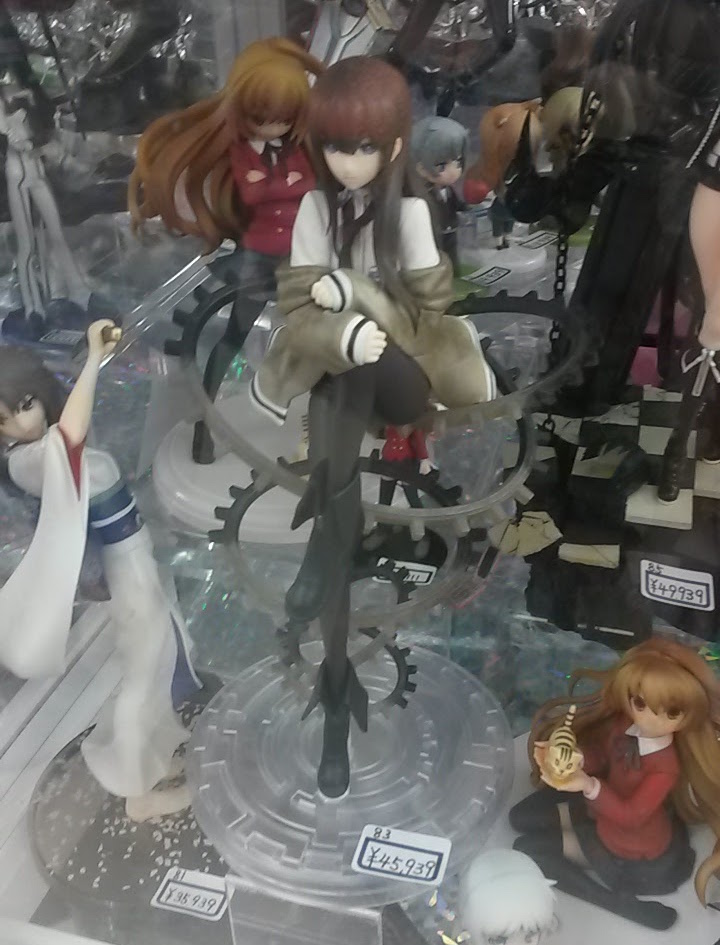 Kurisu figure from Steins Gate, selling for around £250!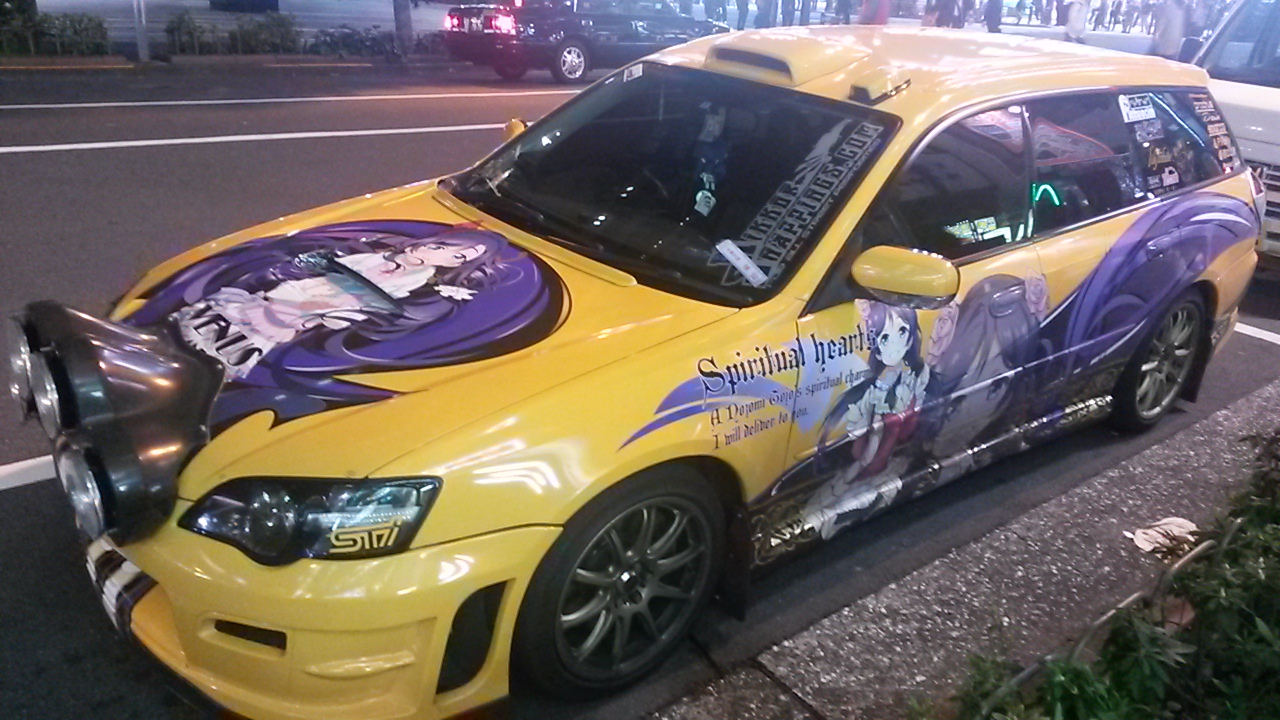 My first sighting of "Itasha" in akihabara!
Next we visited a maid cafe, when you enter you are treated as though you have just come back home after a long trip. The maid adresses you as "My master" or "My princess" and serves you food and drinks, with the option of playing board games or just talking.
This sort of cafe is pretty popular in Akihabara, when we visited it was quite busy with Japanese men who had come on their own to see their favourite maid.
There was no photography allowed in the cafe apart from of the food and drinks, however as part of my set menu I got a polaroid taken with our maid!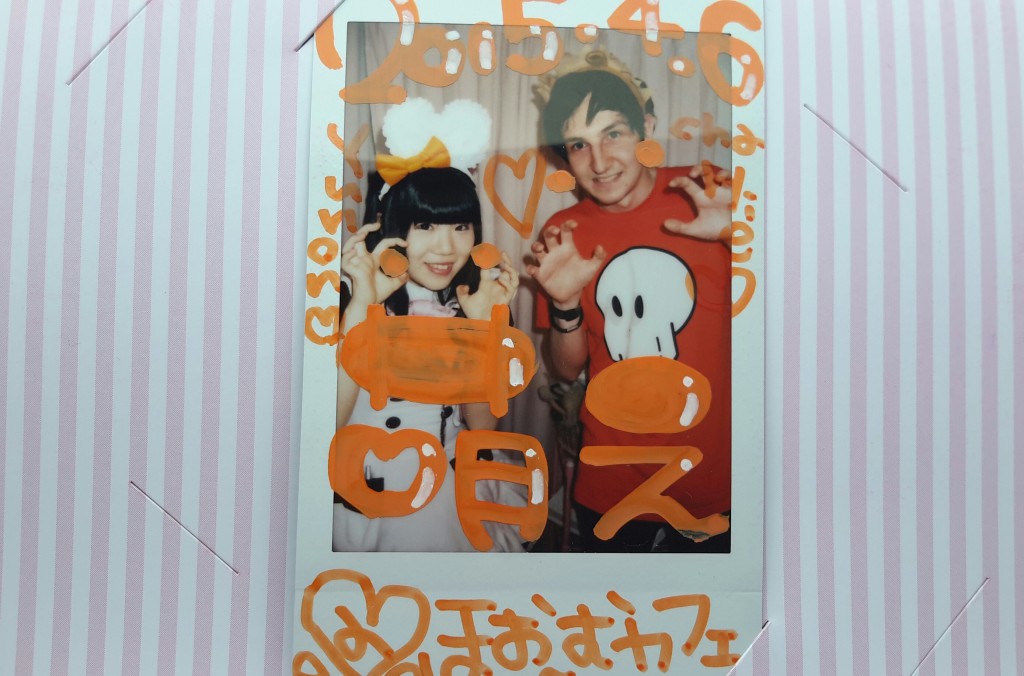 We spent our last night in Kanda eating Japanese ready noodles (otaku style!) before preparing to go to the capsule hotel in Shinjuku the next day.