Shinjuku, day 4
Day 4
After checking out of the comfort hotel in Kanda, we travelled across the city on the metro to Shinjuku and visited Hanazono Jinja Shrine, we paid our respects before moving on to the Shinjuku Gyoen gardens.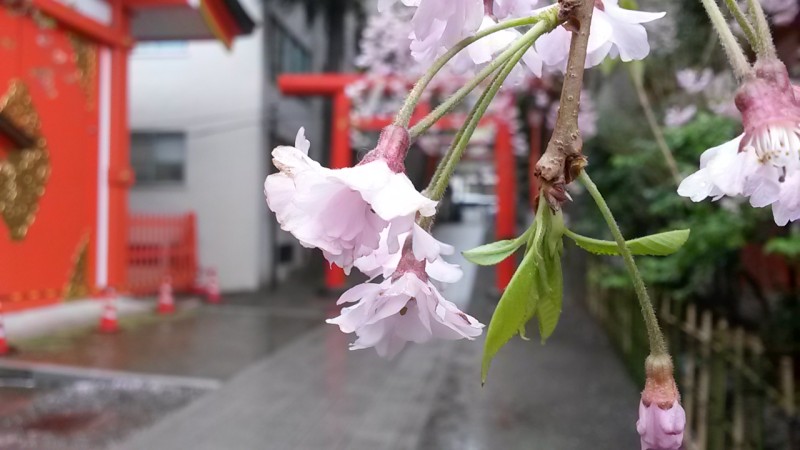 Hanazono Shrine, Shinjuku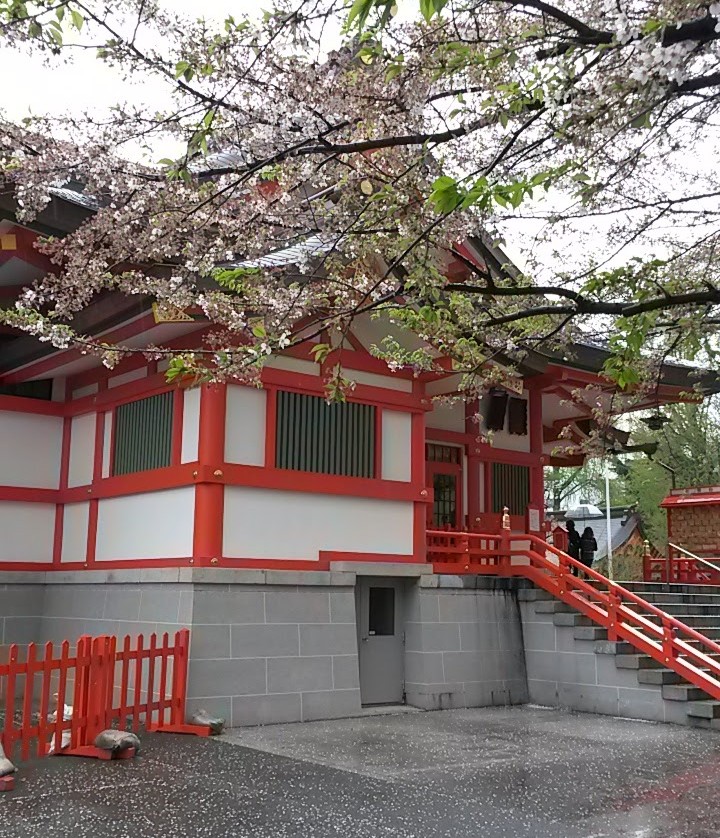 Hanazono Shrine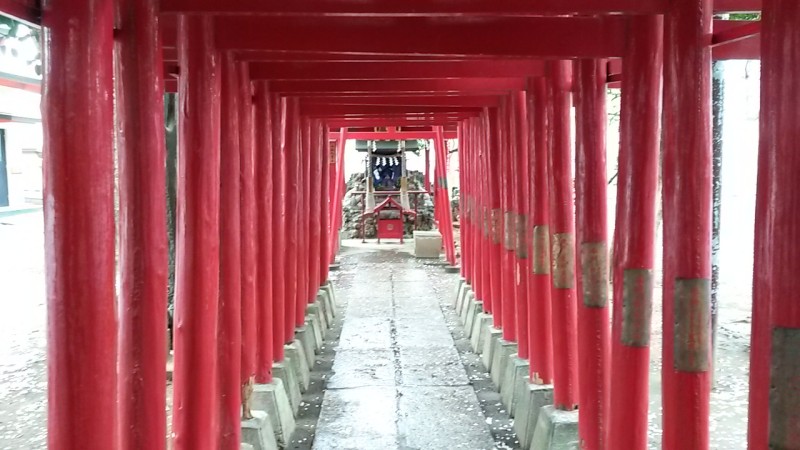 Torii at Hanazono, Shinjuku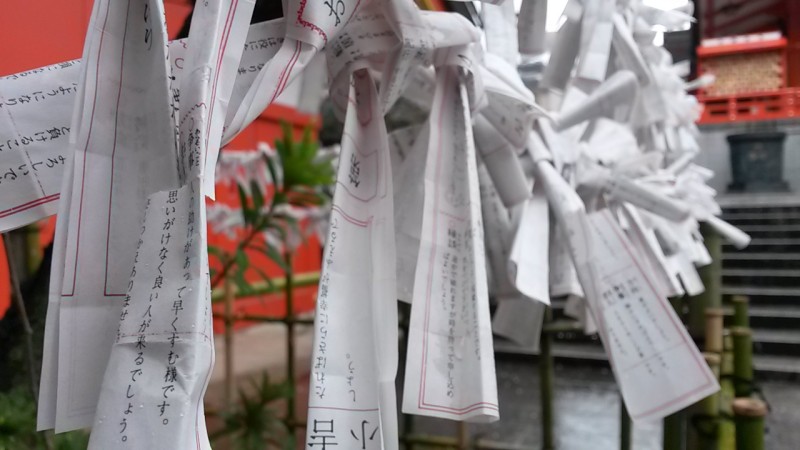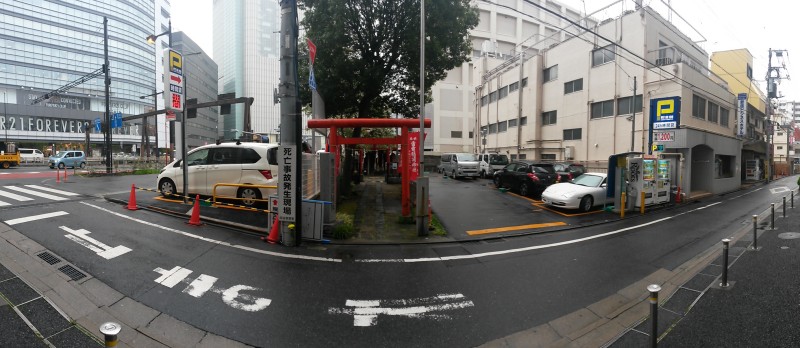 Another small shrine hidden in the streets of Shinjuku
The gardens had loads of sakura trees in full blossom, and even though the weather wasn't great, it was still really nice to look at. We spent the rest of the morning walking around the gardens.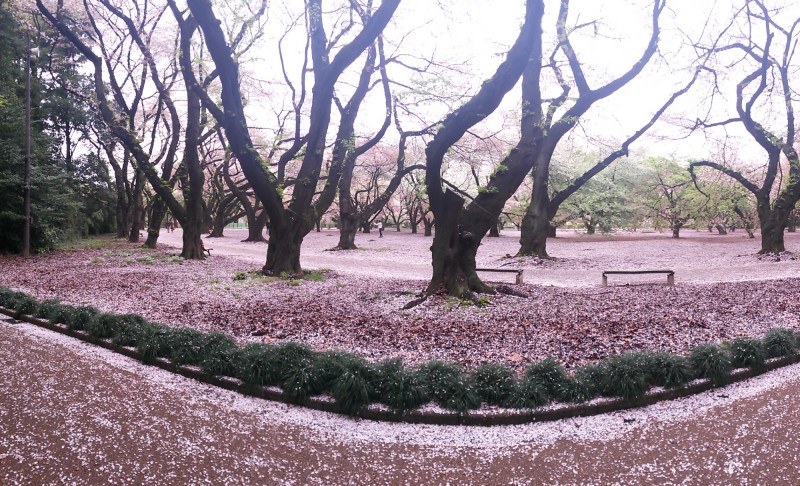 Sakura blossom in Shinjuku Gyoen gardens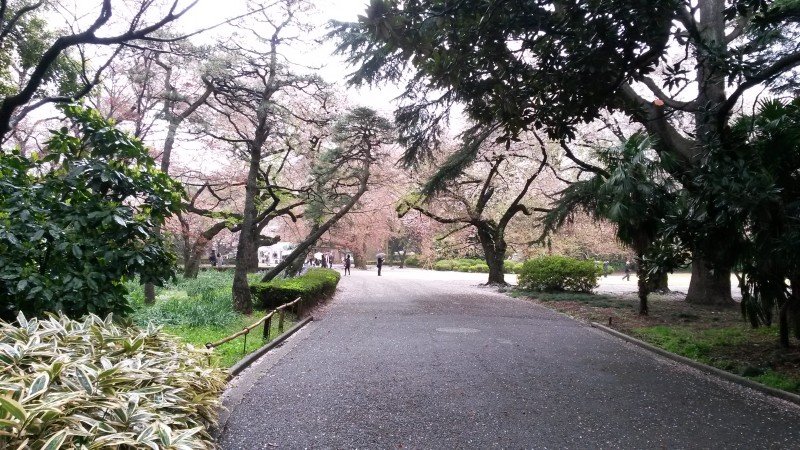 After this we made our way back to Shinjuku station, which is apparently the biggest/busiest train station in the world… From there we headed to a cat cafe in Shinjuku, which is a place you can go to just chill with loads of cats. There was so many cats in one place it was unbelievable.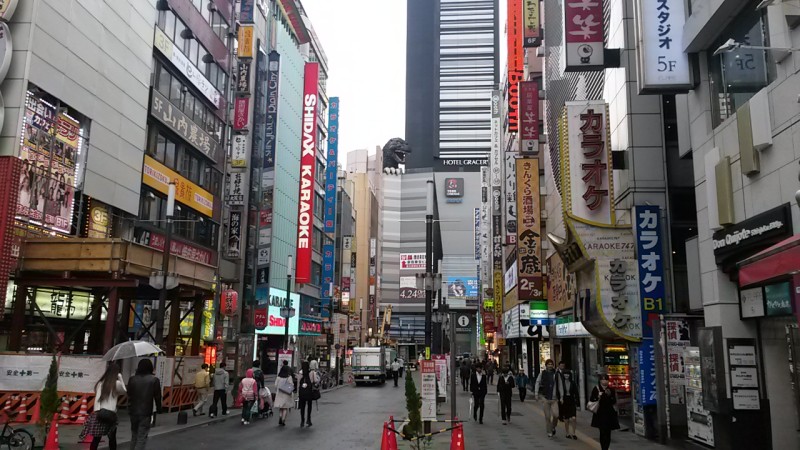 Godzilla hotel!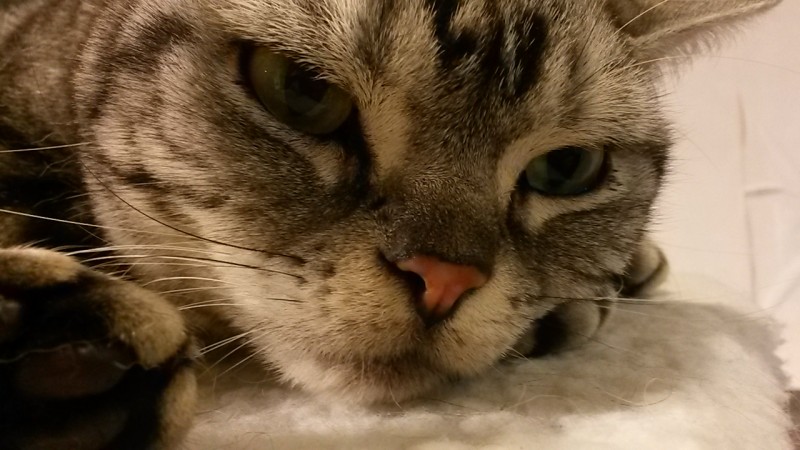 Neko close up at the cat cafe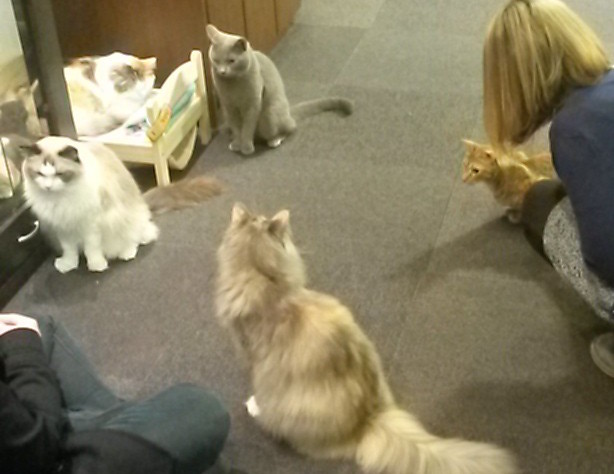 So many cats
For food that evening we went and found the streets of Golden Gai, which are famous for being small and interesting bars and restaurants all crammed into a few small streets. We found an American themed place, it was really small inside but the food was good.
There was a karaoke place in the same building as our capsule hotel, so we went before going to sleep. It was actually really fun and we even ended up going to another karaoke place later in the week.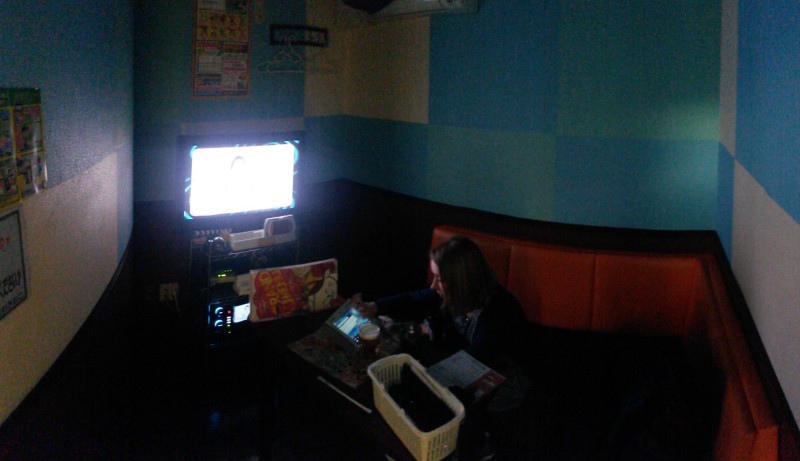 Karaoke room
The capsule hotel is a unique type of accommodation in Japan where you stay in a "capsule" overnight. It may appear claustrophobic, but there's actually quite a lot of space, and for £12 a night it's the cheapest place to stay a night by far.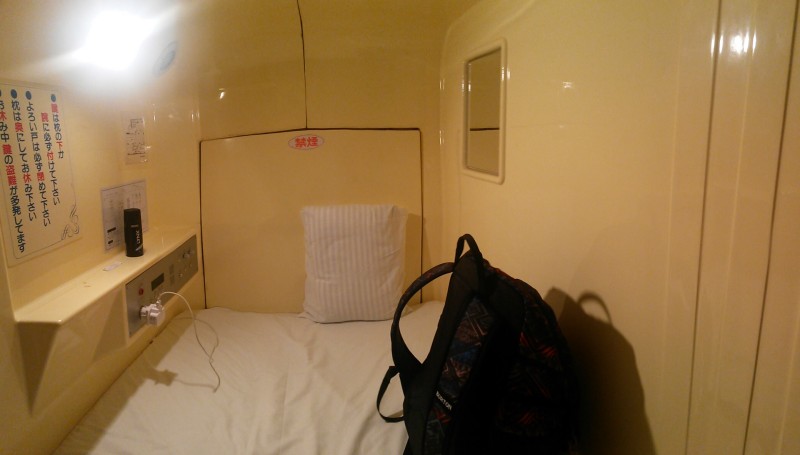 Inside of my capsule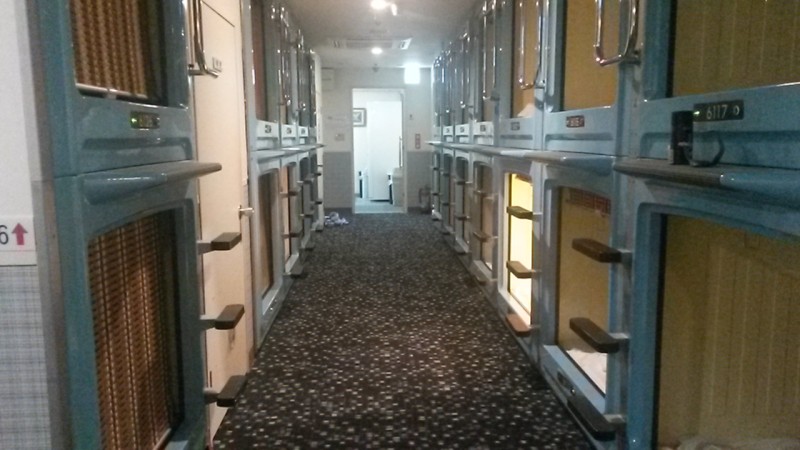 Outside the capsules
Akihabara, day 5 - 8
Day 5
After checking out of the capsule hotel we travelled back across Tokyo to Akihabara, and checked in at our hotel "Remm". I thought this was the best hotel, it had a really good view, it was located right next to Akiba and the room itself was very cool (It even came with a massage chair!).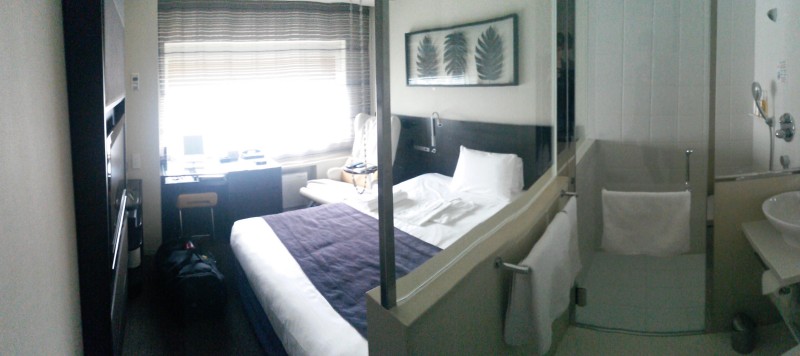 Our hotel room at Remm Akihabara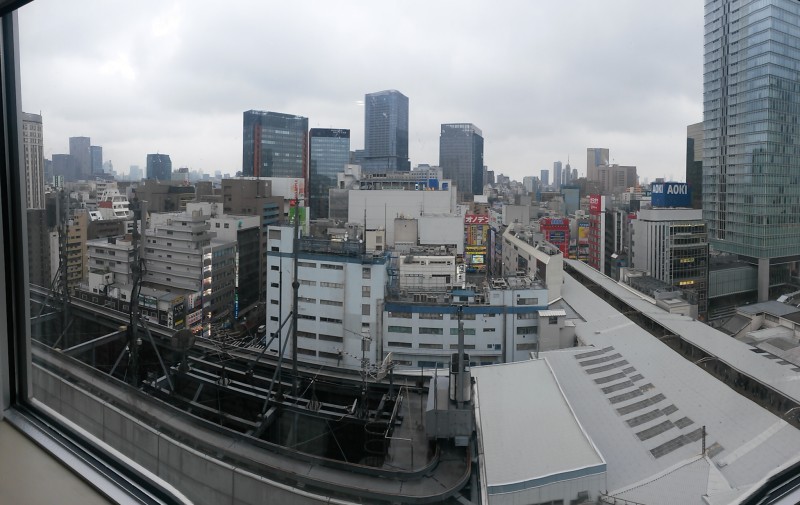 The view of Akiba from our hotel room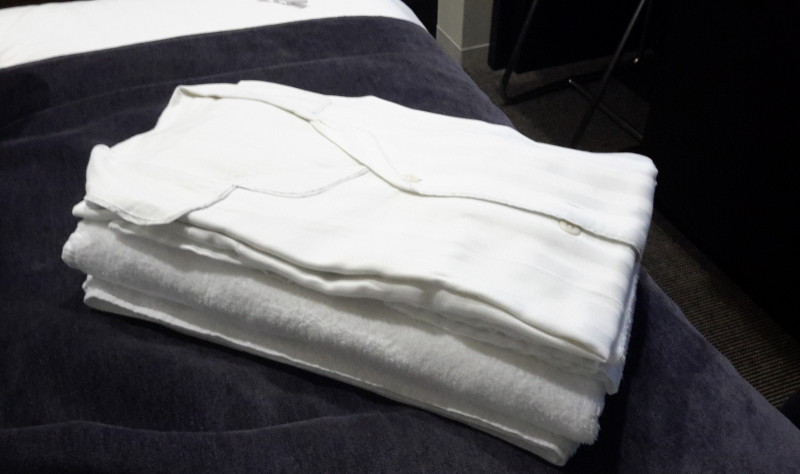 Towels and Pyjamas at Remm!
Following our tour on day 3, we decided to spend day 5 going around Akihabara's many shops looking for "Treasure". Most of the shops have more than 3 floors, so each building is a tower of different shops all on top of each other. One of the most famous shops in Akihabara is "Radio Kaikan", which was one of the first shops to appear there after the war, selling parts of ex-military radios to collectors.
Since then the shops became a place for all types of electronics, then changed again to become the the home of all things anime. I was overwhelmed by the amount of things on sale there, especially when you consider that each building has around eight floors of shops. Each floor would be stacked to the ceiling with manga, figures, posters and anything else you can imagine.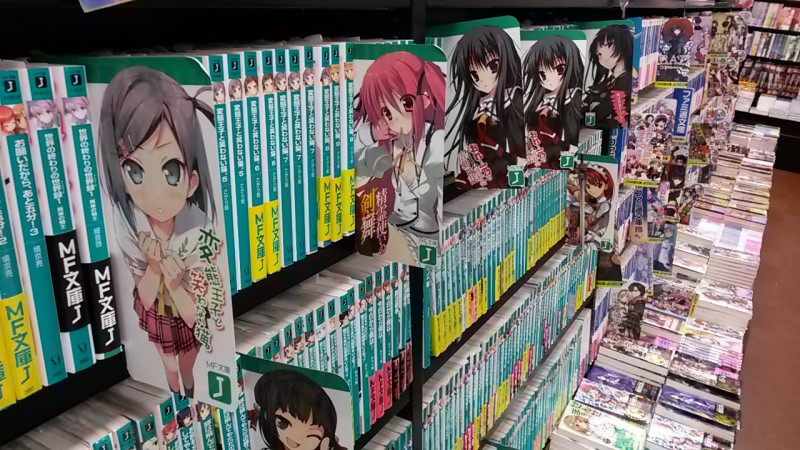 The manga behind all the shows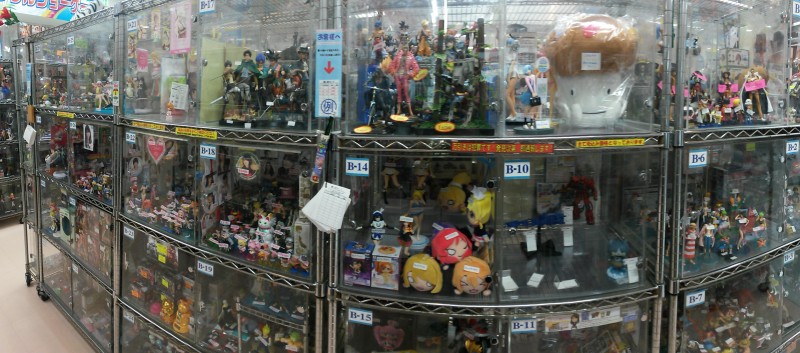 Rental box figure shop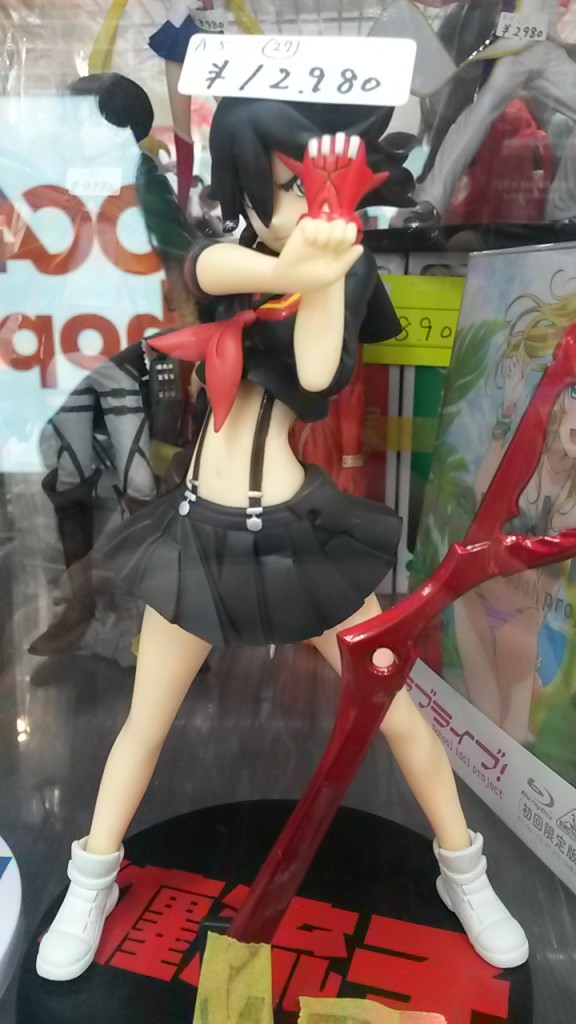 A very expensive Ryuko Matoi figure (which I ended up buying on ebay instead)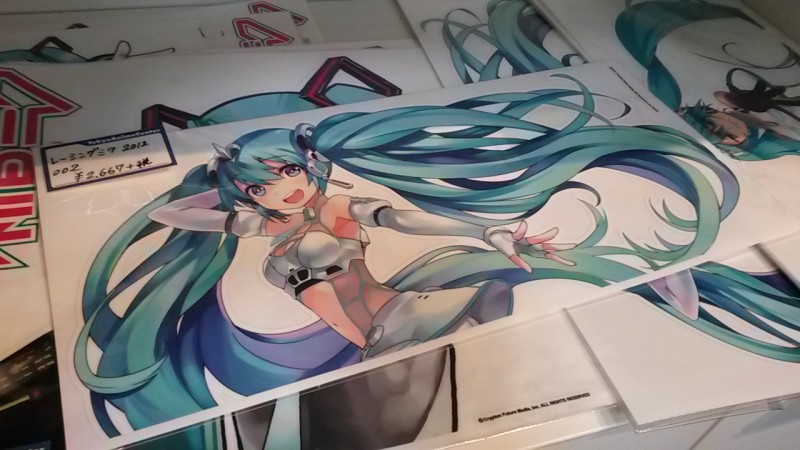 This Miku decal was a bit expensive, especially considering I don't have a car to stick it on yet. Maybe next time though ;)
After spending pretty much all day in the shops of Akihabara we got some food at a Chinese place and headed back to the hotel.
"Treasure Hunting" is hard work!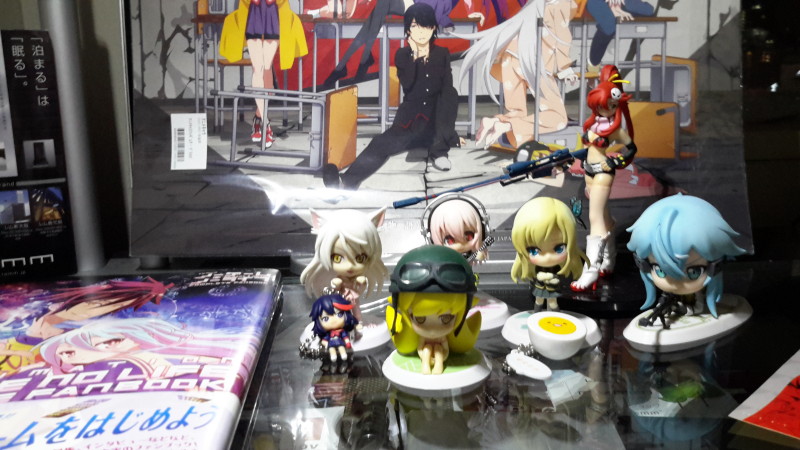 Some of the loot I got at Akihabara
Day 6
Tokyo Skytree
On day six we travelled to Sumida, the home of the tallest tower in the world, the Tokyo Skytree.
Nothing could have prepared us for how tall it actually is, and this is only the view from the observation deck which is roughly 1,150 ft above ground level.
The lift that takes you up to this point takes only 50 seconds and is apparently Japan's fastest elevator, it moved so quickly that our ears popped in the same way they do in an aeroplane.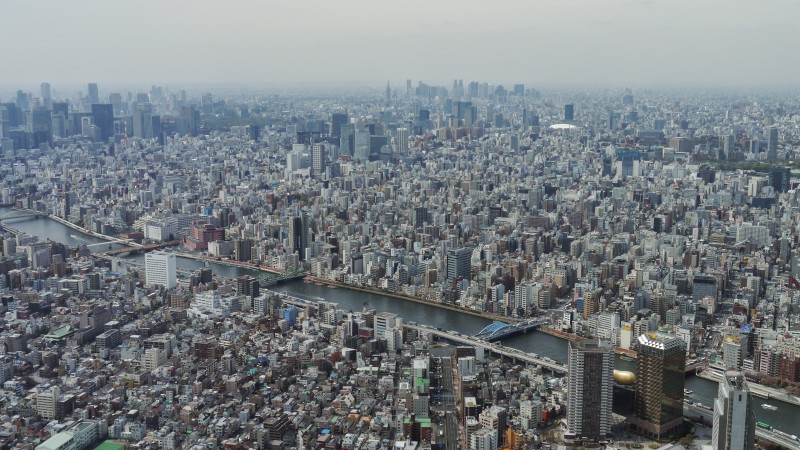 The view of Tokyo from the Skytree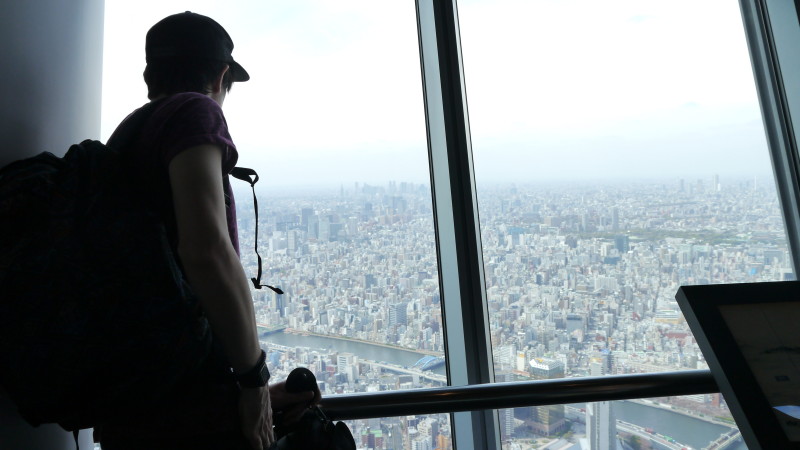 Looking out over Tokyo from the Skytree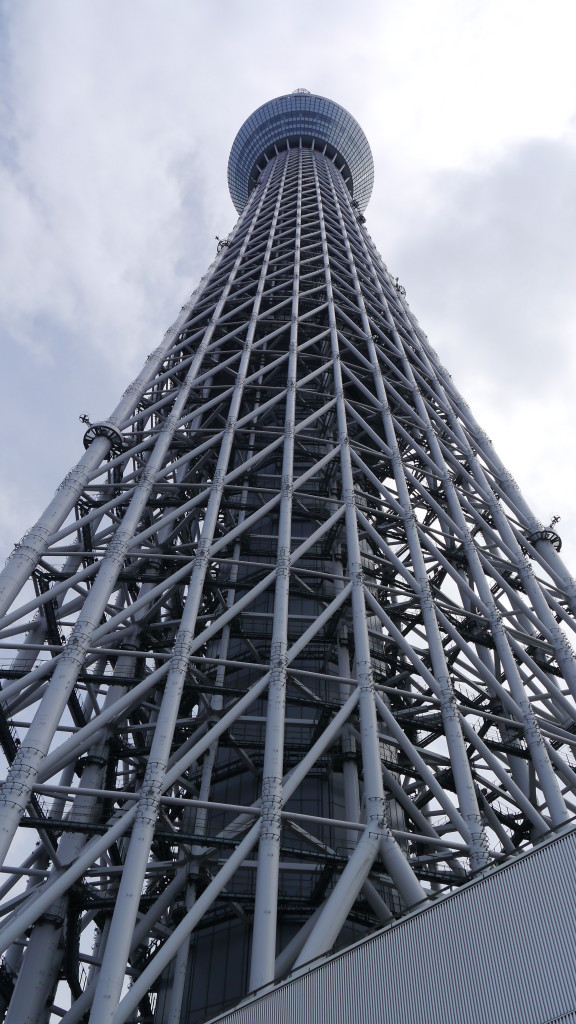 Looking up at the Skytree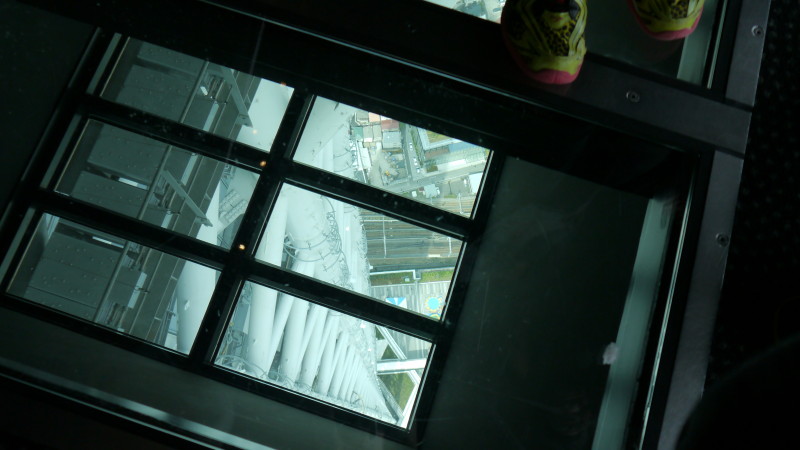 Through the floor window you can sort of see how far off the ground it is
Imperial Palace
After spending the morning at the Skytree we decided to visit the Imperial Palace over in Chiyoda. The Imperial Palace is a big garden and also the home of the Japanese Emperor.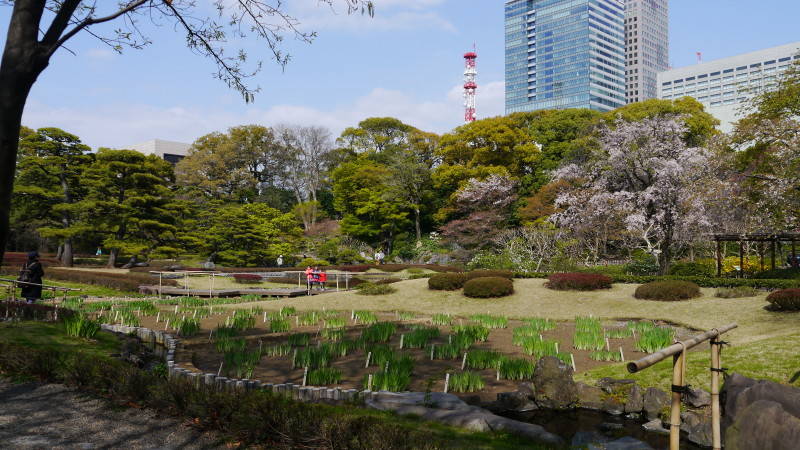 Imperial Palace gardens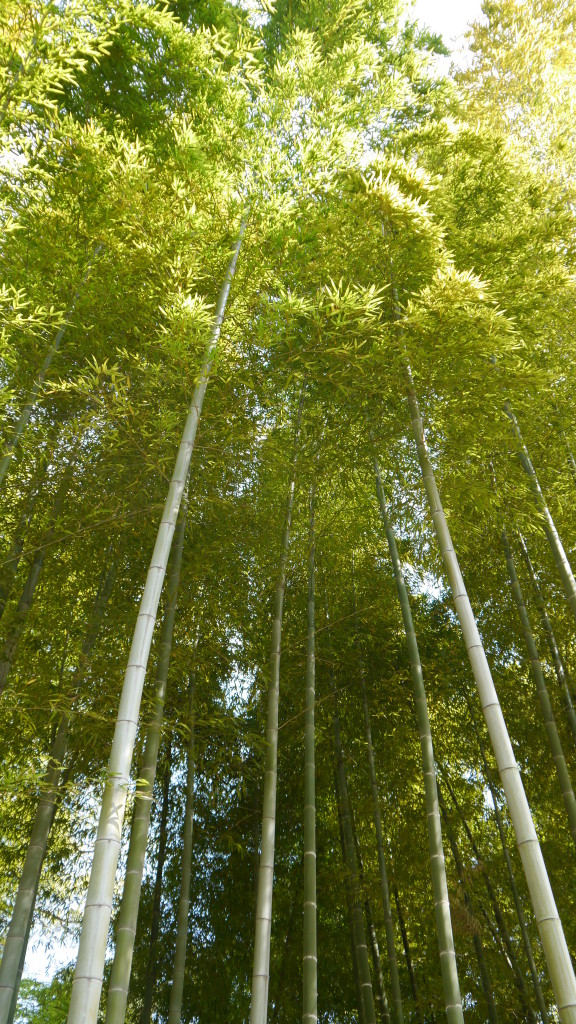 Tall bamboo garden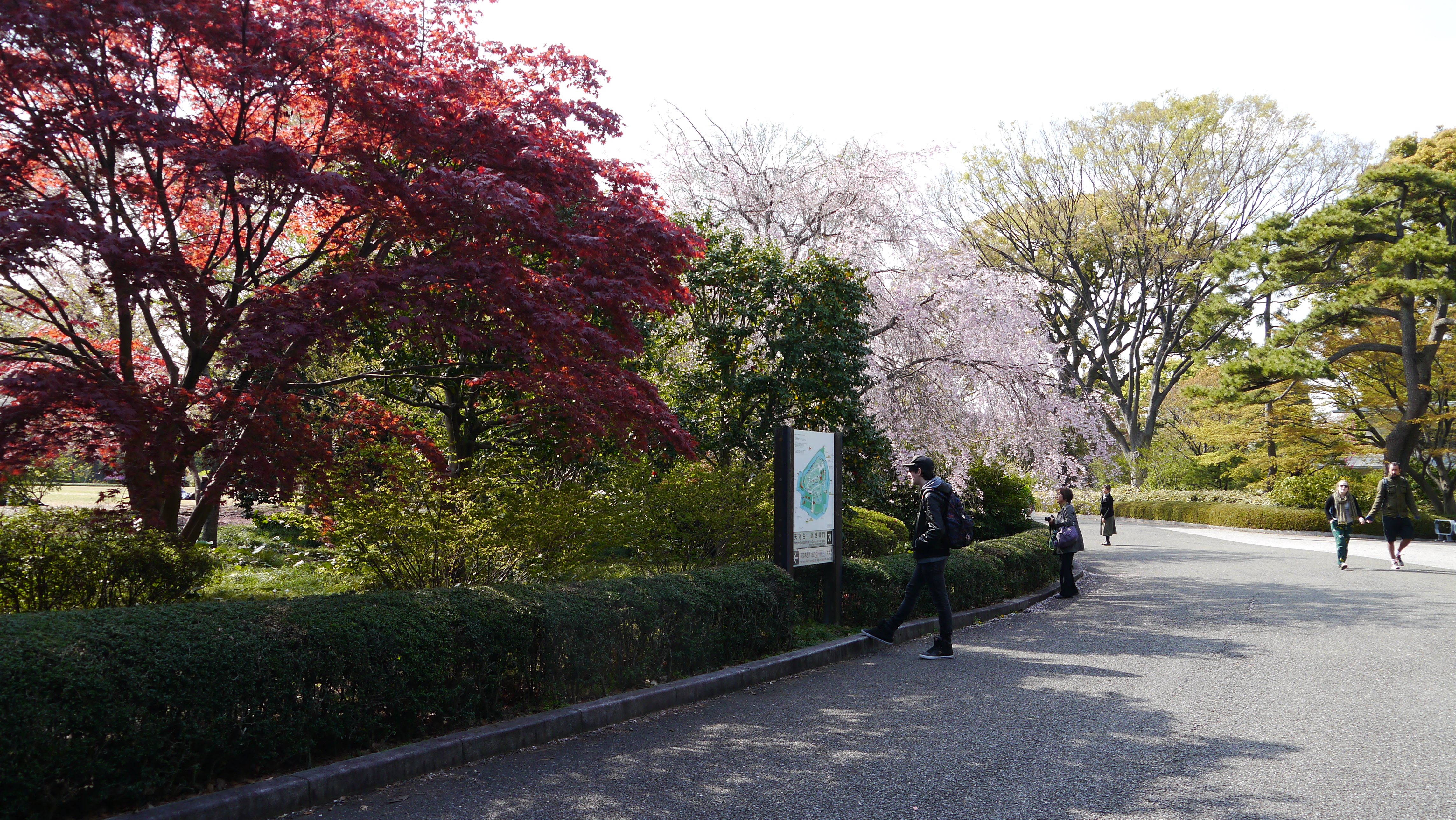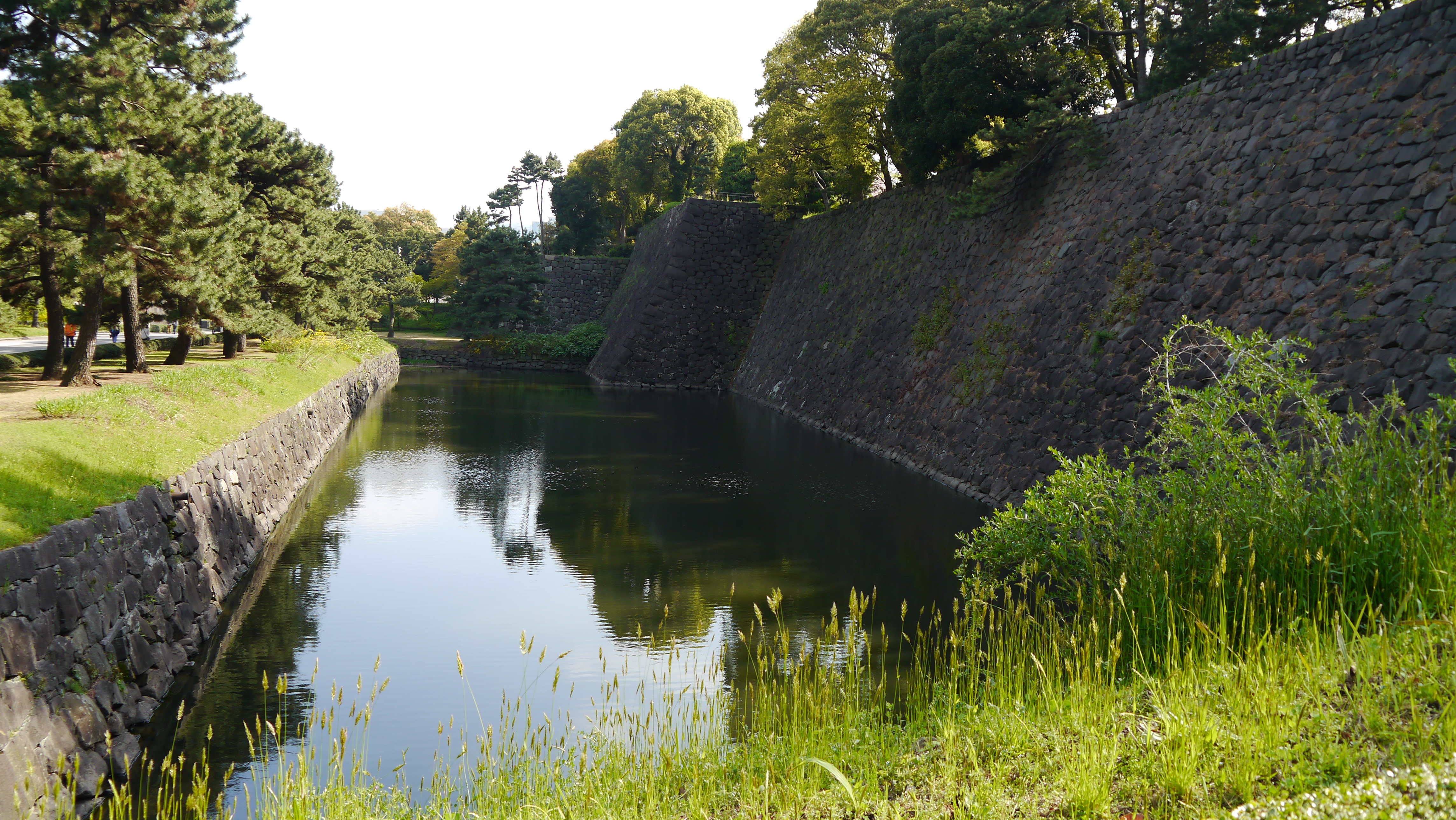 After another busy day we headed back to the hotel and got some weird hotdogs from a place nearby. You could buy hotdogs with pizza toppings or even a "hamburger" hotdog. I ended up getting a teriyaki dog which was cool.
Since this post is getting too long i'm going to continue the the rest of the days at Remm in a new post. Thanks for reading so far!